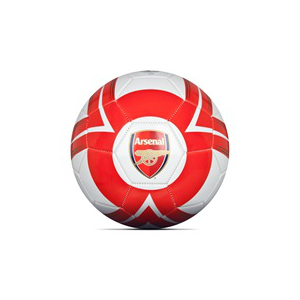 Many individuals enjoy watching sporting events, either live or televised, and rooting for their favourite teams. These individuals also enjoy collecting memorabilia from their favourite teams, including jerseys, baseball caps, and pennants bearing the team logos. Some sports fans even take things a step further, collecting one-of-a-kind memorabilia such as signed jerseys, other autographed items, and game-winning balls.
The Arsenal Football Club, one of the most successful football clubs in the UK, boasts thousands of fans who show up to games and wear team merchandise on a regular basis to show their support. With ten FA Cups and thirteen First Division and Premier League titles to their credit, it is easy to see why the Arsenal Football Club is such a popular team. When buying memorabilia for the Arsenal Football Club, or any sports team for that matter, it is helpful for buyers to know the history of the team as well as some general information about the team so they can ensure they are purchasing authentic memorabilia.
History of the Arsenal Football Club
The Arsenal Football Club was born in 1886 when employees of the Woolwich Arsenal Armament Factory formed a football team. The team initially called themselves Dial Square because of the sundial that topped the entrance to the building where their factory was housed. In their first game the team defeated the Eastern Wanderers with a score of 6-0. Shortly thereafter, the team's name was changed to the Royal Arsenal. The team went through yet another name change before becoming the first southern member of the Football League in 1893. Initially placed in the Second Division, they were promoted to the First Division in 1904.
Because of the team's location, they were plagued by lower attendance than other teams and went bankrupt by 1910. Businessmen Henry Norris and William Hall took over the team at this point and moved them to Highbury, North London, in 1913. The team's name was changed once again and they became simply Arsenal. Though relegated to the Second Division again, they finished in fifth place in 1919 and were invited to join the First Division once again.
Arsenal Football Club's First Great Success
In 1925, Herbert Chapman was chosen to be the Arsenal's manager. Chapman had helped the Huddersfield Town Club win two league titles and led the Arsenal Football Club to their first major win, the 1930 FA Cup Final. The team went on to win five league championships between 1930 and 1938; however, following those five wins, they fell into a losing streak that lasted long past the suspension of professional football during World War II.
The team made a comeback shortly after the end of the war. They earned two additional league championships and another FA Cup. The team also won its first European trophy, known as the Inter-Cities Fairs Cup, during the 1969-1970 season. The team went on to win three more FA Cups as well as a handful of league championships. They are still one of the most popular football clubs in the league, with thousands of fans attending every game.
About the Arsenal Football Club
The Arsenal Football Club currently plays home games at Emirates Stadium located in Holloway, London. The stadium has a capacity of more than 60,000 and boasts 152 executive suites. The Arsenal Football Club set the record for attendance when a crowd of 60,161 turned out to watch the team play Manchester United in 2007.
Kits/Uniforms
The Arsenal Football Club has three kits or uniforms: a home uniform, an away uniform, and a third uniform. Each kit has a unique design. The home uniform features white shorts and a red shirt with white sleeves. The sleeves have a blue-and-red stripe, as do the knee-high socks. The away uniform consists of black pants and a black-and-blue horizontal striped shirt; the shirt has a red stripe on the cuff and the socks sport a similar pattern. The team's third uniform features brown shorts with yellow trim and a yellow jersey with brown trim and vertical stripes. The socks are also yellow with brown trim and vertical stripes.
Arsenal Football Club Fun Facts
Arsenal logo is a cannon facing east sitting atop a red crest with 'Arsenal' above the cannon
Arsenal motto is 'Victoria Concordia Crescit', which is Latin for 'Victory through Harmony'
Team's shirts currently manufactured by Nike
Emirates Airlines is team's current shirt sponsor
Previous sponsors included JVC and Sega Dreamcast
Arsenal is the only football club to have an underground station named for them
Types of Arsenal Football Club Memorabilia
While there are hundreds of different pieces of Arsenal memorabilia, they can be divided into two main categories: Arsenal merchandise and pieces of Arsenal history. The first category includes shirts, scarves,, baseball caps,, and other items bearing the Arsenal Football Club logo. Fans can buy everything from baby bibs and sleep suits to youth and adult shirts,, socks, jackets, and kits.. There are even retro designs that feature old kit designs and sponsors. New products are released with each new season, so there is never a shortage of new Arsenal merchandise to browse.
The second type of memorabilia includes signed merchandise and pieces of Arsenal history, such as game-winning balls, autographed shirts, and autographed photos. This type of memorabilia is rarer than the Arsenals merchandise and, as such, more valuable.
Authenticating Arsenal Football Club Memorabilia
Unsuspecting fans and collectors may purchase fraudulent merchandise or signed pieces if they are not careful. To avoid this possibility, prospective buyers should exercise caution when making purchases, and should know which companies are authorised legally to produce Arsenals memorabilia and merchandise. Nike produces most of the team's merchandise, though other companies have been used in the past. When purchasing retro or vintage memorabilia, individuals should do a bit of research online to see which company or companies were producing memorabilia at that time.
When shopping for signed memorabilia, prospective buyers should confirm that both the item itself and the signature are authentic. There is evidence to support many autograph signing events on the Internet, and there are also professional appraisal services that can authenticate sports memorabilia. Prospective buyers should keep these options in mind when shopping for memorabilia, especially for pricier items.
Shopping for Arsenal Football Memorabilia
Prospective buyers, including Arsenal fans and collectors, can find merchandise at Arsenal games and possibly at some of the sporting goods stores in the area surrounding Emirates Stadium. Many fans buy memorabilia and merchandise at the games to serve as souvenirs of their experience, though some avid fans also buy merchandise through other outlets as well.
When shopping for signed memorabilia and game souvenirs, prospective buyers may find some items on sale at the stadium, but most of these items are sold through sports memorabilia stores and collectors themselves. It may be helpful for prospective buyers to form relationships with the staff at local sports memorabilia stores. This way, buyers can let the staff know which types of memorabilia they are looking for so the staff can notify them when they get new items that may be of interest.
Buyers can also find Arsenal merchandise and memorabilia online through a variety of retailers, including eBay. There are thousands of sellers listing just as many products or more, so Arsenal fans are sure to find a variety of merchandise for sale on eBay at any given time.
Buying Arsenal Football Memorabilia on eBay
If you want to browse through the Arsenal football memorabilia currently available on eBay, go to the website and type 'Arsenal football memorabilia' into the search box. Once the search results are displayed, you can use the various filters to narrow down the types of memorabilia displayed or you can browse through the listings. If you are looking for a specific type of memorabilia, for example, autographed items, type 'autographed Arsenal memorabilia' into the search box for a more specific search.
Before making a purchase decision, prospective buyers should review listings completely and look through any photographs included with the listing. This is a great way to determine who manufactured the product so buyers can confirm the memorabilia is authentic. When shopping for signed memorabilia, prospective buyers may want to inquire about the authenticity of the item before purchasing to confirm the item is authentic. Buyers should also take a moment to determine the seller's return policy so they know whether the item can be returned.
Conclusion
Arsenal fans and sports memorabilia collectors alike enjoy adding new pieces of Arsenal Football Club memorabilia to their collections. Since there are several ways to add new pieces to a collection, buyers can shop anytime, anywhere. While it may sometimes be a bit more expensive, officially licensed merchandise has received permission from the team to produce Arsenal merchandise; as it is the only authentic merchandise available, this should be what fans and collectors strive to purchase.
In addition to confirming that the sports memorabilia itself is authentic, collectors of autographed Arsenal memorabilia should also ensure that the signatures are authentic as well. This can be confirmed by checking online for proof of a signing on the day the item was supposedly signed, confirming that the signature matches the person's true signature, and asking for proof of authentication in cases where this information is unclear. By following these tips for purchasing both signed and unsigned Arsenal Football Club memorabilia, prospective buyers can find the perfect item for their collection on eBay..