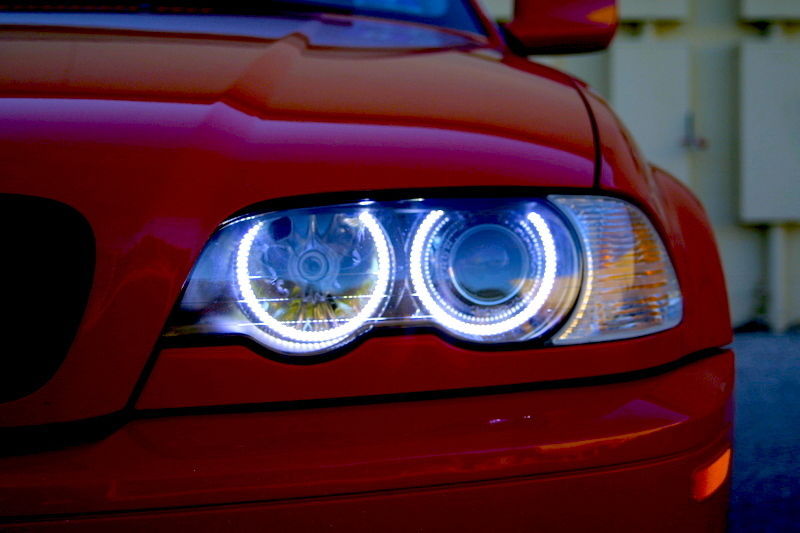 When it comes to vehicle accessories, few choices offer the daring beauty of BMW angel eyes headlights. Although BMW vehicles are a testimony to excellent manufacturing on their own, a set of angel eyes is a great way to add a daring edge. Popular with normal drivers and competitive drivers alike, these headlights are excellent for enhancing visibility. When purchasing angel eyes, understanding the law and the proper fitting are both crucial elements.
Avoid Red BMW Angel Eyes Headlights
When purchasing angel eyes headlights for a BMW, do not choose red lights. When driving with red lights, another driver could confuse them with the back of the vehicle, and that could influence their actions on the road. Consequently, they are illegal for use as front headlights in the UK. Installing red angel eyes leads to fines and licence points. White angel eyes adhere to UK legislation and, along with orange, are less likely to attract the wrong type of attention from the police.
Understand the Difference Between Lumens and Watts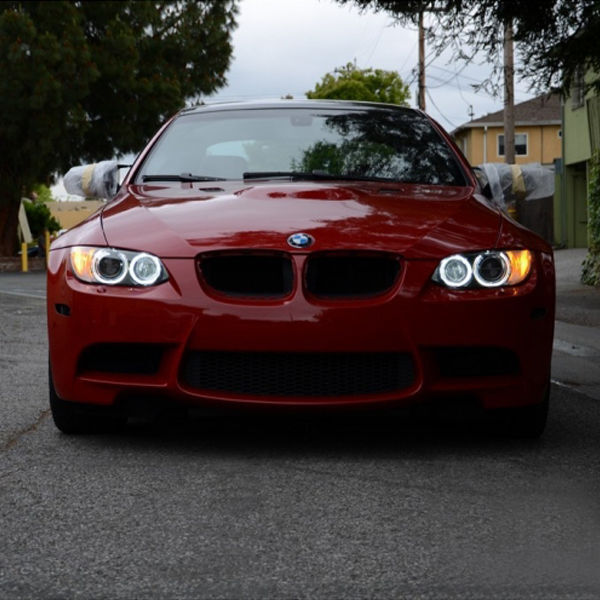 Angel eyes use LEDs, and unlike standard bulbs, LEDs primarily measure their brightness in lumens. When choosing BMW angel eyes, check the lumens rather than the watts, but keep in mind that some colours look brighter than others with the same amount of lumens. One example of this is white BMW LED angel eyes compared to orange. Orange LED angel eyes give off more of a glow, while white angel eyes demonstrate their brightness. Considering the purpose of headlights, it is a safer option to aim for brightness over glow.
Choose BMW Angel Eyes Headlights to Match the Car Model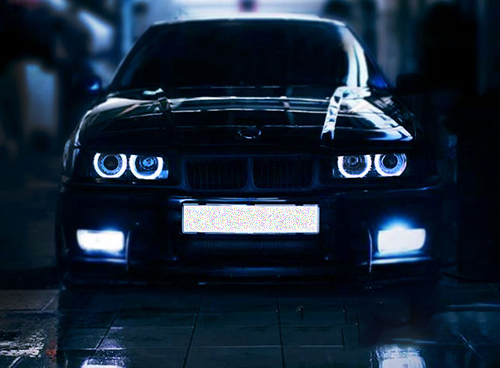 In most cases, angel eyes headlights require some form of modification to BMWs before installation. However, it is possible to purchase some lights that fit specific BMW models. For example, the BMW E46 LED angel eyes specifically fit the BMW E46. It is a good idea to discuss upgrade options with a mechanic before making a purchase. With the right guidance, it is sometimes possible to modify a car to use different types of headlights, and that means lights like the BMW E60 angel eyes could potentially work on other models.
Ensure All the Right Equipment Is in Place
It is not advisable for anyone who does not have knowledge of a BMW's electrical system to purchase BMW angel eyes bulbs and attempt the installation. However, those with the appropriate mechanical acumen can gather the right tools and upgrade their own vehicles. Most of the necessary tools, such as screwdrivers and pliers, are readily available in everyday toolboxes. Items like tint spray, welding guns and magnetic antennas are not as common, and it may be necessary to purchase these tools in advance.