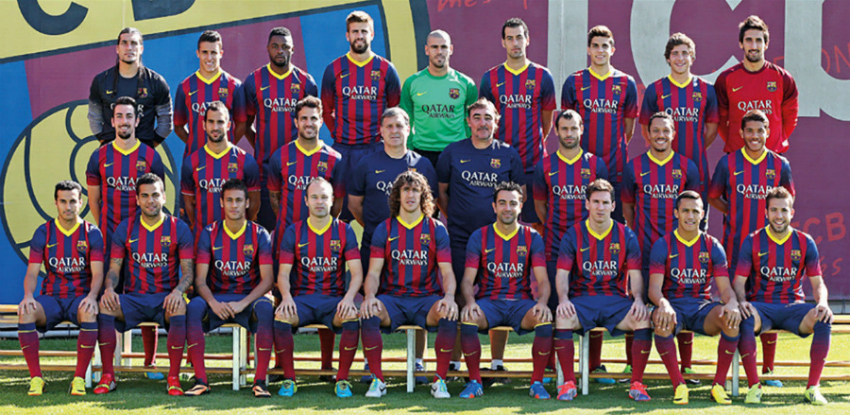 Based in Catalonia, Futbol Club Barcelona is one of Spain's most successful football clubs. Since its inception in 1899, the club has become a national symbol of Catalan culture, with the motto "Més que un club", or, "more than a club". Barcelona's fan base is among the largest in the world and the team is steeped in tradition. Barcelona shirts have changed many times over the years, so fans and collectors should understand the colours and styles to find good quality memorabilia.
Logos on Barcelona Shirts
The wealth of FC Barcelona means that it does not need the financial support of sponsors, so it studiously avoids commercialism. Its shirts remained devoid of sponsors' logos until 2006 when the club entered into an agreement to promote and support UNICEF, a children's charity. The team continues to sponsor charities on its shirts.
Colours of Barcelona Shirts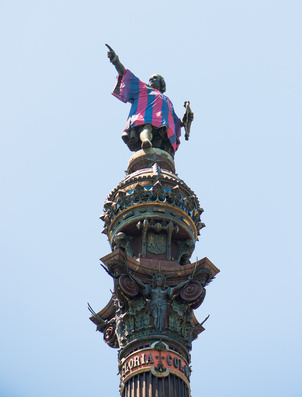 Since 1900, Barcelona football shirts have sported red and blue stripes in some configuration. There is a rare third shirt for 1987 to 1991, worn in the team's 1989 victory over Sampdoria and 1991 loss to Manchester United. It is baby blue and has narrow, contoured stripes along the right side and tops of each sleeve. From 1998 to 2000, the shirt was red-orange with a single horizontal blue stripe across the chest. The 2013 to 2014 shirt has a bold repeating pattern of red and blue vertical stripes for the home kit and yellow and red stripes for away games. This symbolises Barcelona's fierce devotion to the flag of Catalonia.
Nike's Environmentally Friendly Barcelona Football Kit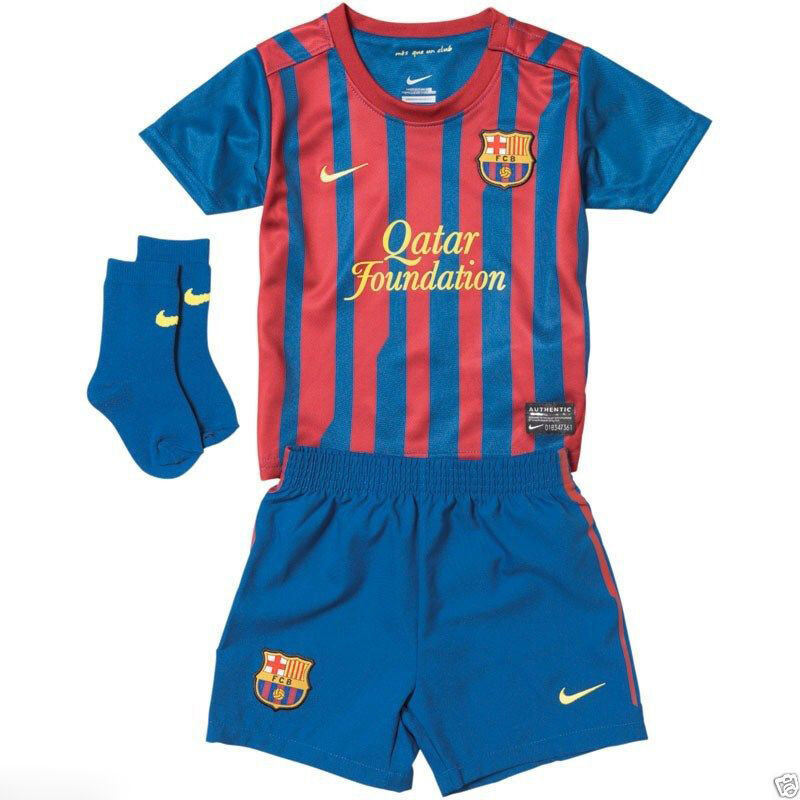 Nike went green with its production of the 2013 to 2014 Barcelona kit. The Barcelona shirts are made from recycled Dri-Fit fabric, which makes use of about seven recycled plastic bottles per shirt. Nike has reduced production waste by an average of 88 percent. In addition, the kits weigh less than 150 grams, so they are 23 percent lighter than previous Nike team sportswear, and the fabric is 20 percent stronger and more flexible.