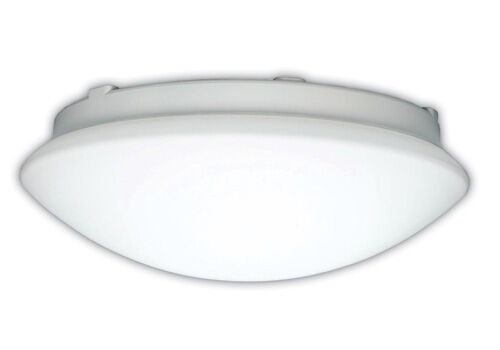 Lighting is the first feature in any room design - without it, a room cannot have colour, form, or texture. The right lighting in a bathroom can both create and finish the style, and as such a key room in a house, it is vital that fitting lighting is done correctly. However, with so many different types of bathroom lighting to choose from, from spotlights to down lights, and more, finding the right one can be time-consuming and tricky. Unlike most other rooms in the home, bathrooms require specific types of lighting, both for safety reasons and for functional ones. Follow these steps below to find the ideal bathroom lighting for the home.
Bathroom Lighting Schemes
The purpose of lighting in a bathroom is to be both functional and visually eye catching. The right lighting in the right space can provide both. There are three different types of lighting - called ambient, task, and accent. In a larger bathroom all three can be combined to create an eye-catching lighting scheme. In smaller bathrooms, the same effect can often be achieved using two or more types in combination. A more detailed description of the three different types of lighting is below:
| | |
| --- | --- |
| Ambient | General lighting that takes the place of daylight |
| Task | localised lighting used for specific tasks e.g. shaving, putting on make up |
| Accent | Draws attention to special features in the room and gives shape to the room's features |
Ceiling lighting in a bathroom generally, but not always, falls under either the ambient category or task lighting categories, as accent lights are more generally mounted on walls.
Ceiling Light Fixtures
Knowing the difference between the various lighting fixtures is important.
Basic Ceiling Lights
A central ceiling light fixture is designed to give a good dose of ambient light throughout the room. Bathroom ceiling light fittings should be shielded and positioned away from water for obvious safety reasons. For this reason, close-mounted ceiling lights, which can be either enclosed or flush in design, are used instead of the pendant light fittings which are normally used throughout the rest of the house. The designs and styles of ceiling light fixtures are almost endless. They can be modern or traditional in style, with clear or frosted glass with chrome, brushed chrome or even with antique-effect rims.
Recessed/down Lighting
These types of lighting are popular as they are more discreet, unobtrusive, and affordable than basic ceiling lighting. Lighting of the kind powered by halogen bulbs also offers higher levels of illumination in a room. For bathrooms, they are specially sealed to withstand condensation from showers or baths. Down lights come in a variety of styles and finishes. They can be white, polished chrome, brushed chrome or brass, and are usually purchased in pack of three to five, as at least several will be needed for sufficient lighting levels (and the larger the room, the more lights are needed). Down lights are not recommended for vanity lighting as the light coming down the face will cause shadows and distort the features. True down lights are fixed downwards, however, it is possible to purchase tilting models that can direct light where it is most needed in a room. This is particularly useful if there is a special feature or key item of interest in the room that the homeowner would like to draw attention to. But bear in mind that this type of lighting is slightly more expensive than true down lighting. While some down lights can be wired straight into the electrical mains, others will need transformers, so be aware of which type is being purchased when making a decision.
Spotlights
This type of lighting is ideal for both task and accent lighting, and it is often seen in other areas of the house. Bars with individual spotlights pointing in different directions are useful as they are a single fitting that provides a number of light sources. They can also be fitted over a mirror to provide spot lighting. Task lighting is crucial around vanity mirrors, as it can assist in carrying out certain tasks that require high levels of light, such as shaving, putting on make up, performing a manicure, or dressing a wound.
Buying Light Bulbs
As the bathroom is usually where a person will decide if they look suitable to leave the house, using the right light bulbs with the right tone of lighting is key. Warm light in bathrooms is best as it suits human skin and is useful for scrutinising ourselves. Vanity light fixtures around a mirror should use incandescent or halogen bulbs as the brightness of the light can often be controlled using a dimmer switch. A specific type of incandescent bulb called a neodymium bulb is often used as it simulates sunlight. The bulb itself has a bluish tint, which causes the bulb to produce a slightly less yellowish light than a standard bulb and therefore look more like the sun. If unsure about the levels of brightness needed, always err on the side of over-brightness, since dimmers can reduce it if needed. LED lighting (light-emitting diode) is also a good purchase in a bathroom as they are energy efficient, but can still be very bright. Some purchases of bathroom ceiling lights on eBay will also come with the bulbs, which can be useful both for saving money and saving time locating bulbs elsewhere that will suit the product. As always, carry out sufficient research into both bathroom ceiling lights and types of bulbs before making any purchase. Many eBay sellers will be able to give more information on the products they are selling and an informed buyer is a happy buyer.
How Much Lighting is Needed?
When purchasing, pay close attention to the manufacturer's information about how much light comes from each bulb. This is measured in lumens. In order to establish how many lumens are needed, and therefore how many bulbs, the total room size should be measured in square feet. Then multiply the square footage by the number of lumens recommended for the room (for bathrooms this number is 75). Once this total figure is established, looking at the number of lumens that comes from each bulb will give the numbers of bulbs needed. For example, if the room size is 90ft, multiply that by 75 which makes 6,750. The desired bulb gives out 840 lumens, so dividing 6,750 by that number states that 8 of those bulbs are required in that room.
Conclusion
Choosing suitable bathroom ceiling lights can be difficult, and time-consuming if not done the right way. There are many different types and styles, so always do research before making a purchase. By following the advice here, and establishing exactly the type, style and level of lighting needed in the bathroom, finding the right product on eBay and having lighting to be proud of in the bathroom can be simple and rewarding.