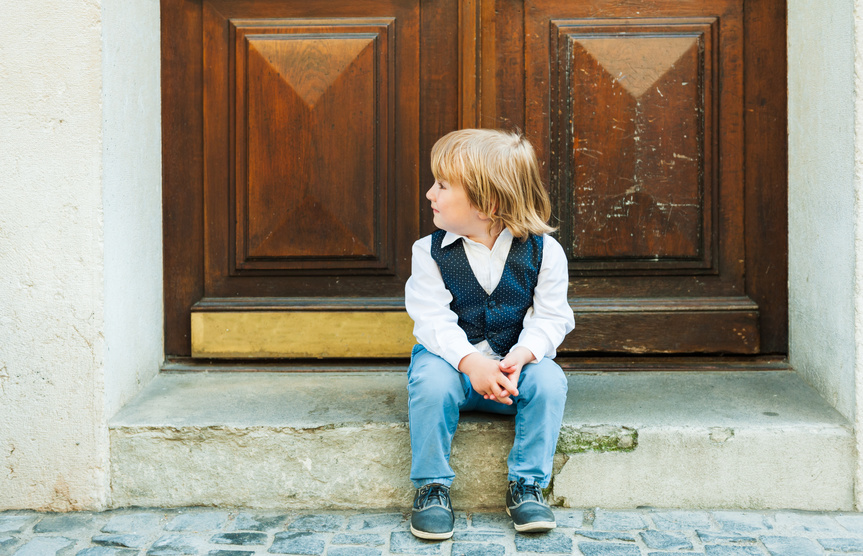 While most young boys are perfectly happy wearing comfortable trainers for running around outside during their rough and tumble life, they often do need dress shoes. Some boys may wear them to school on a daily basis, while others wear them each weekend for religious services. However, no matter where a boy needs to wear dress shoes, learning what to look for when buying boys' dress shoes ensures you get the most comfortable fit possible.
Boys' Dress Shoe Types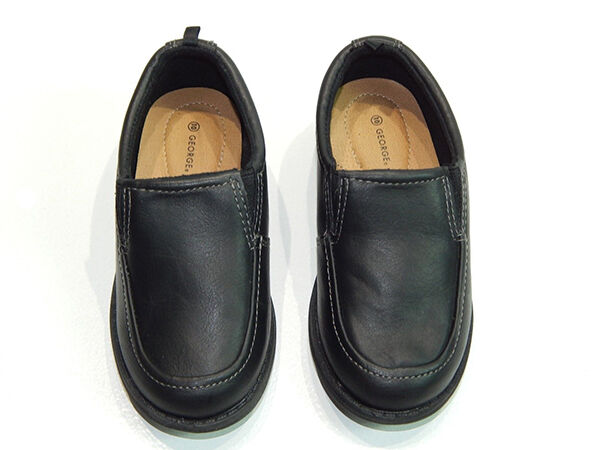 Choose a dress shoe type based on personal tastes, comfort, and convenient. If your son wears dress shoes on a daily basis to school, slip-on dress loafers may work best, as he does not have to worry about buckling or tying them. He just slips his feet in and goes. When time is not of the essence, take advantage of sharp looking dress Oxfords with laces. These offer a grown up look and teaches your son the fine motor skills involved with tying shoes. Dress shoes with buckles also come in handy when on the go, but they do take more effort than slip-on loafers do.
Boys' Dress Shoe Colour Considerations
While boys' dress shoes do not come with the same colour variety as girls' dress shoes do, they do offer some choices. Standard colours for boys' dress shoes include black, navy blue, tan, and brown. These neutral shades match a variety of outfits, with black coordinating with just about any style clothing. While colours like purple, green, and lighter blue do exist, most people buy them only for special occasions like weddings so they match an overall colour scheme and theme.
Boys' Dress Shoe Comfort Considerations
Many boys prefer wearing trainers for a reason. They just offer more comfort than a pair of stiff dress shoes do. Thankfully, dress shoes for young boys often offer padding in the inner sole to make them more comfortable. If you cannot find padded dress shoes, buy a separate padding that slips into the shoe and makes it more comfortable for young feet. Padding also comes on the tongue of many lace-up dress shoes, so this important part of the shoe does not cut into little feet. For even more comfort, you can look for dress shoes with sidewall padding. The more padding in the shoe, the better it is for toddler feet. Older boys can get away with less padding, as their feet are more developed.
Boys' Dress Shoe Heel Height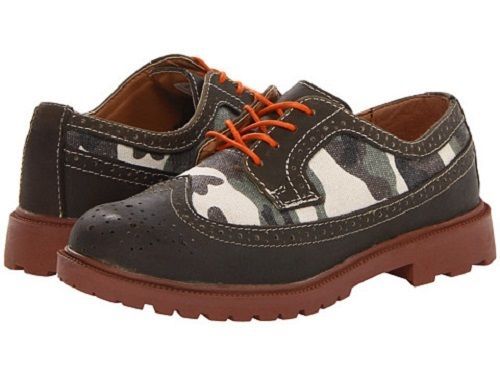 Typically, boys do not wear high heels the way girls or women do. However, many boys' dress shoes come with a bit of a lift. Choose shoes with less lift for smaller boys who may have trouble balancing. Older boys can get away with a solid heel that raises a bit and gives the shoe more aesthetic style.