Collectors highly covet British military medals, due in part to both their historical value and monetary investment. A unique way to remember those who have fought and died for their country, these items of memorabilia mark the wars, campaigns, and battles fought by British and Imperial forces across the world. When shopping for British medals, consider collecting based on a particular war or by area of interest.
The General Service Medal
The General Service Medal, which is awarded for long service, has been issued for the majority of British campaigns. The medal and ribbon design of this medal never changes; instead, a small clasp indicates each theatre of operations, from Northern Ireland to Kuwait. The Air Force Cross and the Distinguished Flying Cross are awarded for acts of bravery that took place in the air by any service.
The British War Medal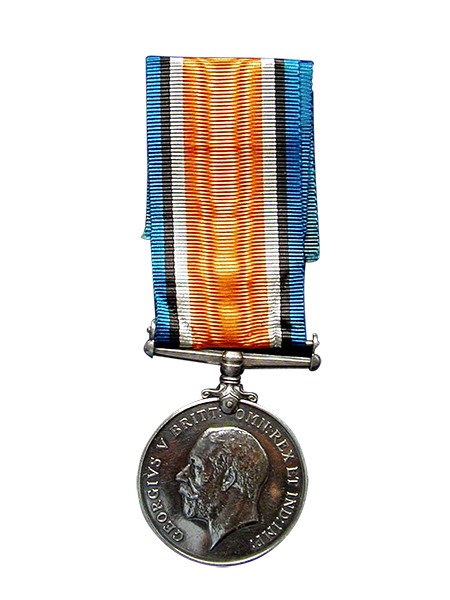 The British War Medal came into existence in 1920; it is awarded to soldiers in the British military for distinguished service. Commonly issued during World War I, it is still awarded as of 2014.
The Victoria Cross

Queen Victoria of England awarded the Victoria Cross during the Crimean War to denote extreme acts of valour. This medal remains the highest military honour available, and only 1,356 have been issued since its creation, only 13 of which have been awarded since the end of World War II. Its rarity makes it highly coveted and of extreme value.
Campaign Medals
British campaign medals are awarded to members of the British Armed Forces, Allied forces, and civilians who have participated in specific military campaigns. Highly sought after campaign medals include the Defence Medal, for homeland defence in World War II, and the Atlantic Star medal for World War II sea service in the Atlantic. During World War I, the following campaign medals were issued: 1914 Star, 1914 to 15 Star, British War Medal, Victory Medal, Territorial Force War Medal, and Mercantile Marine War Medal. When shopping, look for British WWI medals that have been issued in "trios" or "pairs". WWI Trios consist of the 1914 or 1914 to 15 Star, the British War Medal, and the Victory Medal. Similarly, WWI medal pairs are made up of the British War Medal and the Victory Medal; these medals were commonly issued to service members who joined the war after 1915. The Territorial Force War Medal is the rarest of the five Great War medals; this British medal was awarded to members of the Territorial Force and Territorial Force Nursing Services who served overseas.