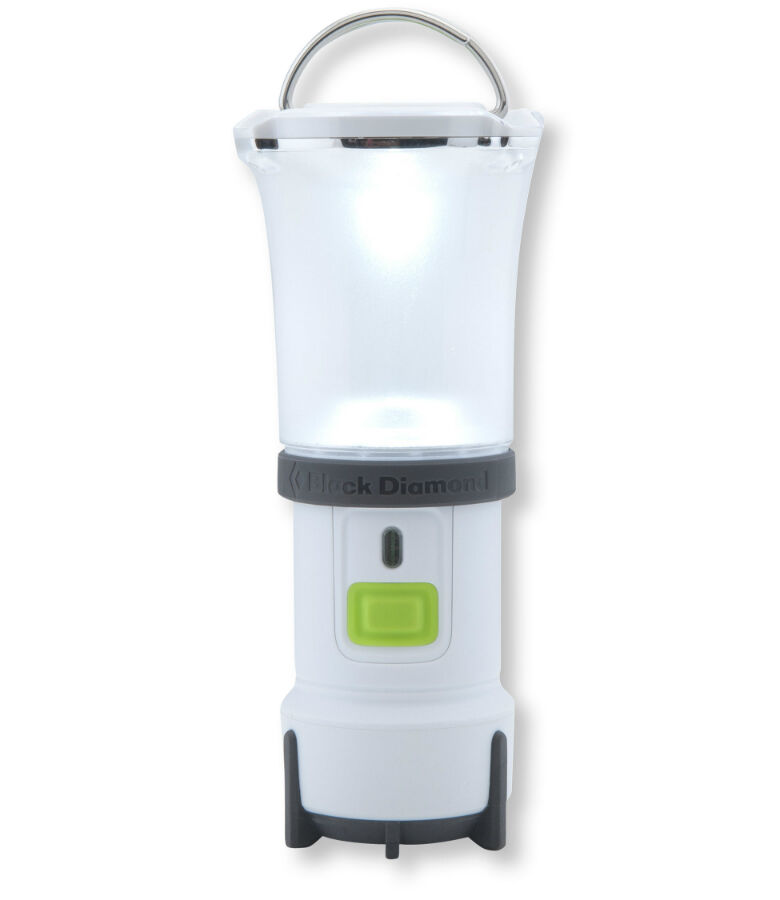 Camping is an exciting activity for families and individuals alike. Off for the weekend or a serious 2 week trek across the wilderness, it is important to be adequately prepared. Whether items are purchased one by one or in one bulk shopping spree, smart purchases will last the intrepid traveller for years. Adequate research before purchasing will ultimately leave any individual feeling safe, comfortable and ready to tackle the great outdoors.
Camping accessories can be broken down into 6 categories; sleeping equipment, camping lights, tools to help erect tents, warm clothing and waterproofs, rucksacks, and, cooking equipment. If being comfortable is the number one priority, it is worth considering camping furniture. Auction sites such as eBay offer a wide choice of new and used camping equipment. Alternatively there are specialist retailers, local shops or boot sales.
Tent
Whilst there are hundreds of camping accessories available to make any trip comfortable, the first thing to consider is a tent.
The choice of tent designs and size can be over whelming. The best way to start is by asking the following questions.
Where, What and When do you need the tent?
What will the use of the tent be i.e. (family camping, trekking, mountaineering)?
What season will the tent be used in (summer? Winter? All year round)?
What terrain will the tent be used in (Caravan Park, wilderness, beach?). This will determine the type of tent best suited for the trip.
By answering the above questions, as well as influencing the decision, it will become clear the best shape, design and fabric the tent needs to be. However there are still some points to consider.
What size tent?
The size of a tent is generally determined by the maximum amount of people it can sleep. It is important to also factor into this the amount of living space required – which will vary from the type of trip being taken. The amount of living space is personal and different people will have different requirements. Whilst larger tents are more appropriate for families, it is also worth considering the amount of space the packed tent will take in the journey from home to the trip (car, public transport?) and how heavy it is.
Is There Room To Stand Up Inside?
Depending on the type of camping activity being undertaken, it is worth considering the size of headroom. Especially since smaller tents don't offer the option of standing up.
How many Fabric Layers and Groundsheets does the Tent need?
Not all tents have double layers of fabric – but most do. If a lightweight tent is required, a second layer of fabric will add more weight. Family tents will more than likely have double layers. When purchasing a family tent with two layers, ensure the gap between the two (layers) is adequate – generally a fist width. If there is not adequate space and the outer layer touches the interior layer, this will cause leaking when raining or from condensation.
Most tents will come with a fitted groundsheet – but it is worth checking that this is included and not for purchase separately. Also look to see how wide the ground sheet is, does it extend to the porch of the tent? Can you peg it down?
Hot Tip
When purchasing a tent, either view an erected model of the tent or erect it in the store. This will showcase the tent and its features.
Sleeping Equipment
Sleeping Bags
It is essential to have a warm sleeping bag. Before a sleeping bag is purchased, look at how many seasons the bag is suitable for – even though the sleeping bag may be used for summer camping, often campers are exposed to unexpected weather changes i.e. nights will drop in temperature. Some things to consider when purchasing a sleeping bag are:
Does the sleeping bag keep in the heat? Mummy sleeping bags are excellent for minimising heat loss as they are close fitting. When they are completely closed only a small portion of the face is exposed.
Look at the Grams per Square Meter (GMS) rating on the sleeping bag. The higher the GMS number, the warmer the sleeping bag is.
Does the sleeping bag have a two way zip section? A two way zip section will enable the user to keep cool in hotter weather.
Pillow pockets; does the sleeping bag accommodate a small pocket to insert an inflatable pillow?
Camping Mats
Unless you are happy sleeping on the ground, a sleeping mat is a must. There are a variety to choose from, each suitable for different styles of camping from roughing it to luxury.
Air Matters - this is a comfortable way to camp and will offer insulation warmth. If carrying around a pump is a burden, make sure the mattress has an inbuilt electric or foot pump. Please note: Large air mattresses that require an inbuilt foot pump or pumping device are not suitable for backpacking or more adventures trips.
Self-inflating Mattresses - a self-inflating mattress combines the best of an air mattress and camping mat. It is much more compact and therefore a practical, light option for more adventurous campers.
Camping Mat - The camping mat has been around for a long time and is light, compact and affordable option.
Sleeping Accessories
It is also worth investing in removable cotton or silk liners/inner sheets, particularly for sleeping bags that are used frequently. Inner sheets make a great extra layer for either providing warmth, or in warmer weather when a sleeping bag is too hot a cooler option. Inner sheets are also easier to clean then a sleeping bag. If the sleeping bag supports it, there is the option to invest in a small inflatable pillow. This small luxury is compact and takes up little space when packing.
Hot Tips: Before Going Away
Ensure there is enough room in the car for all camping items before leaving. A 'practice pack' a couple of days before can help decide what to take and whether or not something has been forgotten.
Practice pitching the tent. This will help with familiarity of the tent and make sure that all elements of the tent are there before leaving.
Cooking Equipment
There are few essential items required for campsite cooking. Again, with all camping equipment these will be specific to the requirements for your trip. An essential cooking equipment shopping list includes the following items:
Camping stove and fuel source. Make sure to check how the stove lights and if any additional lighting devises are required.
Pots, 1 per two people
Pans, 1 per two people
Table ware i.e. plates, cups, bowls 1 per person
Cutlery, 1 fork, spoon and knife per person but allow extra for cooking.
Cool box for chilled foods and drinks
Washing up equipment
Bags for rubbish
Clothes to strain food through or wash up
Swiss army knife that includes:
Cork screw
Tin opener
Scissors
Firm knife
Cook sets and cutlery materials are designed for the outdoors and so are made out of durable materials. The most common is steel because it is highly resistant to scratches and abrasions. The downside to steel is that it doesn't have much heat retention. For solo campers or smaller parties, steel is a good choice. Aluminium is an affordable alternative to steel. Even though it is more susceptible to dents, it is very light. Often it is viewed as a 'one season' kit and replaceable. Therefore the camper does not have to worry about preserving the equipment.
It is worth noting; there is a very low health risk of aluminium leaking into food products via storage or through cookware. Titanium is another light weight material used in outdoor cooking. It retains heat; because of this it is effective in cooking food quickly.
There are ways to save weight with cooking equipment. This includes:
Using pan lids as plates or bowls
When buying cutlery look for a spork, a fork/spoon hybrid alternative
Purchase pans that stack together
Look to see if there are any 'multi tools' available
Plan meals in advance and look for 'one pan meals' so there is less to carry.
Camping Accessories
Alongside the obvious equipment of tent, sleeping and cooking equipment, there are a number of other essential items. These include:
Medical/First aid kit. This is perhaps the most important addition to consider. It is a good idea to keep on hand basic first aid equipment, especially if going out into the wilderness for extended periods of time or are accompanied by children. It is recommended to include insect repellent and sunscreen in this kit.
Torch or lantern for night time. There are a variety of choices available. A useful light accessory is a head torch which keeps hands to do other things.
Clothes and shoes. Remember that camping involves activities not normally undertaken. The choice of clothing and footwear will have a big impact on enjoyment of activities.
Wash bag, towel, toiletries and toilet paper. There may not be a conventional bathroom but you will still need the above.
Storage containers. The combination of changing weather and different creatures can prove a challenge if there are no safe places to store food, clothes and equipment. Lock tight containers are advised with easy access.
Games. A small pack of cards or light travel game is a great way to unwind at the end of a long day walking or undertaking other physical activities.
Portable heaters. Depending on the time of year and style of camping it is advisable to consider taking a portable heater.
Camping furniture. With plenty of choice, camping furniture like tables, chairs, cupboards and loungers offer some comfort whilst camping.
Repair kits and spare parts. Sometimes, a tent peg is bent or a guy rope breaks. It is important to be prepared with the essential items to fix these issues with minimal stress. A good repair/spare kit will include
Cleaning and proofing materials
Guy ropes
Spare inners
Tent pegs
Tent poles
Tent repair kits
Alongside this, there are certain tools required to get campsite up and running. These include:
Plastic mallet to erect the tent
Conclusion
Whether you like to go off the beaten track or you are a family looking to experience a new adventure, camping is an enjoyable activity for all. Experiences can be tailored to individuals and there are camping accessories for any expedition. Take time to research what is needed so when purchases are made, you can rest easy knowing they will last for many camping trips into the future.