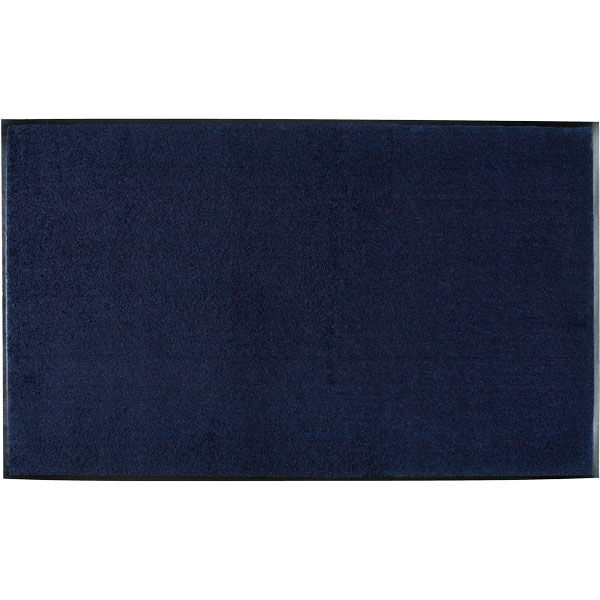 Car carpets and floor mats are usually the parts of a car's upholstery that get dirty, stained, or worn out the most. Replacing them can give even an older car a stunning makeover. New floor mats protect a carpet that is in good condition, especially when the most wear is on the parts hit most by the passengers' feet. However, when there are stains or wear on other parts of the upholstery, such as the carpet on the sides of the floor and under the seats, new carpet installation is the best solution.
New carpet and floor mats can do wonders to spruce up a car's interior. However, before purchasing either one, a shopper should know about the different options available on the market. Car carpets can be flat or moulded to fit a certain vehicle. There are many levels of carpet quality provided by different manufacturers. Similarly, floor mats come in quite a few fitting options. Floor mats and carpets can be found at automotive supply stores, as well as online via eBay. By knowing about car carpet types, pile quality, and floor mat fit, anyone can purchase the necessary materials to replace worn carpets for a fresh new look.
Carpet Types
Carpets for vehicles are generally categorised by the area of the floor that they cover. As such, there are front and rear carpets, as well as boot and cargo area carpets. They can be moulded carpets, which are sold by make and model of car, or flat carpets which may require a little more expertise to install. There is also sound insulation carpet available, which is generally sold in rolls.
Front/Rear Carpets
The main carpet in a car is typically broken down into two pieces. The front piece covers the area under the dashboard to the area under the front seats. The rear carpet goes from under the front seats to the back of the back seats. The two pieces overlap so the joint is barely noticeable, and with the front seats installed, the joint is completely hidden.
One-piece moulded carpet may be available for some vehicles, as well as three and four-piece carpets. The availability usually depends on the model. Each has benefits as well as disadvantages that potential customers should become aware of prior to purchase.
Moulded/Flat Carpet
The most common carpet replacement type is moulded carpet. This kind of car carpet is typically moulded to fit into a specific shape, in order to follow the contours of a car's floor. Moulded carpet must be purchased according to the make and model of car to ensure a perfect fit. Apart from the aesthetic value, a perfect fit is necessary for safety reasons as well. An ill-fitting carpet can slip upwards towards the pedals and potentially interfere with braking or accelerating.
Flat carpet can also be bought from most suppliers as an alternative option. This type of carpeting is usually sold by the metre and has to be cut and fitted, preferably by a professional. Again, a perfect fit must be achieved to ensure safety so be sure to take care of this aspect of carpeting prior to purchase. Various colours are available to match the rest of the car's upholstery. It is a good idea to get colour samples before buying.
Boot/Cargo Area Carpet
Carpet for the boot, or the cargo, area must be bought separately. These are also moulded, although it may be more affordable and relatively easy to fit flat carpet to these areas. Special vinyl coverings are sold for cargo areas, for the purpose of transporting pets and objects which can stain or dirty the carpet underneath.
Sound Insulation Carpet
Another popular carpet type is sound insulation carpeting. While special material is usually used under the carpet as insulation (called underlay or underfelt), this may not be enough to muffle the vibrations and sounds coming from the road. Soundproofing carpet helps to block out road noise and some vibrations as well.
Carpet Pile Quality
Carpets in general are most often judged by their pile. The pile is the yarn that gives the carpet a raised textured surface. High-quality carpet has a high pile density, meaning that there is more yarn in a given area than in a carpet with low pile density. Pile density for car carpets is usually given in grams per square metre. There are three basic kinds of pile found in car carpets. Loop pile is made from small loops of yarn, and was primarily used in vehicles from the 1950s to the 1980s. Cut pile is made from loops that are cut at the top, leaving a soft fuzzy feel. This has been used since the 1980s. Luxury vehicles may have an even more plush pile, equipped with longer yarns. While plush is most often softer, it is not always as durable as lower pile.
Floor Mat Fit
There are three types of fit where floor mats for cars are concerned. These are the universal fit, semi-custom, and custom fit floor mats. Before shopping for floor mats, it is important to understand what these terms mean.
Universal Fit
Universal-fit mats are usually the most inexpensive of the three types. These mats have a basic rectangular shape and size that fits just about any vehicle. There is a range of sizes available, and it is the responsibility of the shopper to check that the size does actually fit in the vehicle. They are often sold in sets of four: the mats for the back seat are small rectangles, whereas the mats for the front are longer and wider. Universal-fit mats come in many designs and materials, from Hello Kitty designs to racing logos, and can be an affordable way to add a unique touch to any vehicle.
Semi-Custom Fit
Semi-custom fit means that there are a limited number of mat shapes and sizes. The buyer is expected to look at the OEM mats and choose the semi-custom mat that most closely approximates the fit of the original. Semi-custom mats are a good way to achieve a close fit without paying for a fully tailored mat. A close fit means that more of the car's carpet is covered and protected from dirt, stains, and regular wear-and-tear, translating to a higher resale value for the vehicle.
It is important to make sure the floor mat cannot slide forward and interfere with the pedals of the car. If the vehicle has hooks in the carpeting, make sure the floor mat has grommets in the right places to attach to these hooks. Otherwise, floor mats should have a textured rubber surface on the bottom to make sure they stay in place.
Custom Fit
Custom fit floor mats are make and model specific in most cases. They are also called 'tailored' mats, although this label is sometimes applied to semi-custom mats. A custom fit mat covers everything that is encompassed by the OEM mat, and matches the profile of the vehicle's floor perfectly. If protecting the floor is a high priority, or if universal mats tend to slide or trip people while getting in and out of a vehicle, a custom mat is usually the answer. They typically offer the highest degree of protection for the floor, but also command the highest price point. Especially with moulded mats, which have a raised lip and follow the contours of the floor, a custom mat can be trusted to fit the vehicle perfectly.
How to Buy Carpets and Floor Mats on eBay
Both carpets and floor mats can be found easily on eBay. eBay's simple search functions and seller rating system make it a secure and easy place to shop online. To find floor mats or carpeting for vehicles on eBay, go to any eBay page and enter the keywords 'car carpets', or 'car floor mats', in the search box.
You can then refine the listings further by make, model, placement on car, and many other search criteria that make it easy to find the product you want. Choosing the correct subcategory also brings up more specific search criteria.
When you find a listing that interests you, there are three things you need to check. First, look at the seller's feedback score. Clicking on it takes you to the seller's feedback history, which gives you a good idea of the kind of service offered by the seller. Second, check the return policy. Finally, check on shipping rates. Be sure to look at all the pictures and read the entire listing carefully prior to purchase.
Conclusion
Carpets and floor mats make a big difference in the overall appearance of a car, and are an easy way to spruce up the interior. Carpets can be moulded or flat, and come in various pieces to cover the floor of the car. Moulded carpets usually have to be purchased according to make and model to obtain a perfect fit for a car. Different types of carpet pile make the carpet soft and plush, or more firm and durable. Floor mats can be universal, semi-custom, or custom-fit. Each of these provides a different level of coverage and protection to keep the carpet looking and feeling new.
Specialty floor mats are an inexpensive way to add a personalised touch to a car, and can be found online through a trusted site like eBay. eBay offers a wide selection as well as competitive prices on carpets and floor mats for almost every make and model. By knowing one's options and learning to shop on eBay for car accessories like carpets and floor mats, anyone can get a great deal from the comfort of his or her home.