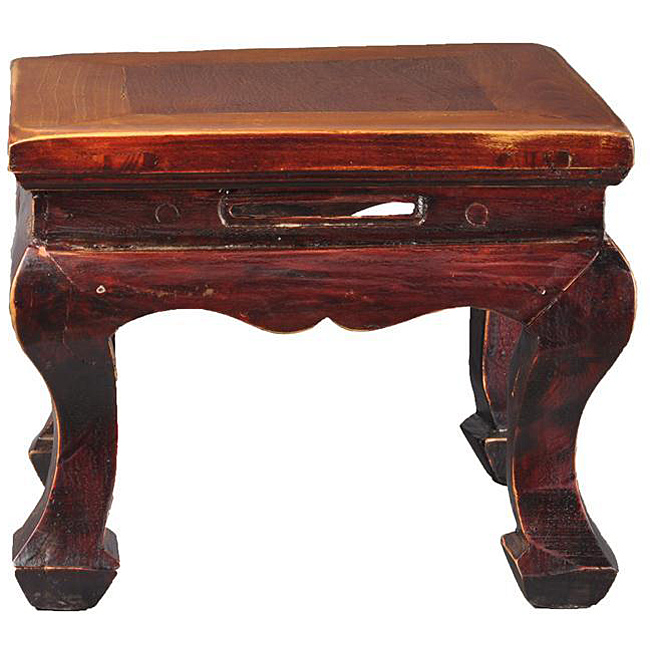 Purchasing Chinese antiques provides the opportunity for buyers to add some truly unique pieces to their collections, homes or offices. Chinese antiques have the unique quality to showcase the rich history of China and the craftsmanship associated with the culture. Whether these items are displayed strictly as decoration or used functionally, there are pieces available for all tastes.
With such a variety of different antiques available, this guide will specify the different groups of Chinese antiques and how best to select items. Taking care to consider the origin of the item purchased, as well as how to maintain certain items, will arm buyers with the tools they need to best enjoy their purchase. Here you will find descriptions of the main types of Chinese antiques available, as well as the materials that these antiques are most commonly constructed from. This guide will also outline some of the factors to consider before purchasing an antique and how to search for them oneBay.
History of Chinese Antiques
Chinese history is characterised by different dynasties. The Tang Dynasty (618-907 AD) is known as the Golden Age of China in terms of culture, literature and philosophy. Successive dynasties each had their own unique furniture, pottery and ceramics. The last dynasties of China included the Yuan, Ming and Qing dynasties. During these periods a wealth of varied antiques were amassed. As one might imagine, with such a rich history, there is a vast array of Chinese antiques available in shops, through private collectors and online. Whether you are looking for a significant piece to finish a room, a piece of antique art, or a decorative tea set, there are antiques available to suit every taste and budget.
Discover Chinese Antiques
Antiques, by their very nature, are old and delicate and require special care. But, if they are well maintained, they can last well into the future and be handed down through the generations of a family.
The most important aspect of choosing a Chinese antique is choosing something that really connects to you. The key is for individuals to keep searching until they find a piece that speaks to the collector within. Beyond the aesthetic value of antiques, many collectors also purchase them an investment.
An antique is something that can be bought for different reasons. Some buyers will see this sort of antique as the perfect piece to display in their home or art gallery. Others will see certain antiques as a sound monetary investment, believing that over time the antique is likely to increase in value, yielding them a profit on their original investment. This sort of buyer is unlikely to display a Chinese antique decoratively, but will, instead, store it somewhere safe and secure.
Types of Chinese Antiques
Chinese antiques can be grouped by item or, by the material that they are made from. For the purpose of this list, they will be grouped by item type. This list is not exhaustive, but does show the main groups of Chinese antiques.
| Type | Description |
| --- | --- |
| | These statues are made from a variety of different materials, including copper, jade, porcelain and bronze. |
| | Chinese vases were mainly made of porcelain, but also come in cloisonné, bronze and wood. |
| | Ornate containers often used to store tobacco, made predominantly of glass, porcelain and copper. |
| | These decorative pieces provide a visual narrative either in a traditional painting format, or relayed on a scroll showing a series of images. |
| | Boxes come in all shapes, colours and sizes. |
| | Usually carved from jade. Chinese necklaces and pendants can be highly decorative and very valuable. |
| | Generally constructed from porcelain, antique Chinese bowls are known for their vivid visual designs. |
| | The main types of Chinese antique furniture include tables, apothecary chests, clothes racks, chairs, benches, and architectural fragments. Architectural fragments are carvings and components saved from condemned buildings. |
| | These pieces are predominantly porcelain and are sometimes highly decorated. |
Types of Materials Used to Make Chinese Antiques
Below is a list of some of the more common materials used to make Chinese antiques.
| Type | Description | Advantages | Considerations |
| --- | --- | --- | --- |
| Porcelain | Lightweight material often used for plates. | Light weight, attractive, and can be decorated in a variety of colours and styles | Fragile and can be chipped, broken and scratched easily |
| Jade/ Hard stone | Jade is a popular choice of stone in China for creating statues, crests and other items | Solid and attractive stones. These materials can hold high monetary and sentimental value. | In order to have jade maintain its colour, it should not be exposed to continuous, direct sunlight, or have chemical-based cleaners used on it. |
| Copper | A pliable and attractive metal used for ornate pieces | Strong, durable and distinctive-looking | · Copper must be polished; otherwise it will lose its lustre. |
| Cloisonné | A process of creating inlays into metal so that gems, glass and other ornaments can be added to a metal, often, bronze item | Highly attractive and decorative. | · Whatever the base metal, it is must be maintained and cared for in an appropriate manner. |
| Wood | Malleable enough to be altered extensively. | Allows for extremely distinctive carvings and fine contours | · May not be the strongest of materials. It can suffer from wear and tear over a prolonged period. |
| Bronze | Strong metal used often in the creation of statues and vases. | Strong metal that has some value and casts a distinctive appearance | · If not properly maintained, bronze can become discoloured. |
Factors to Consider When Buying Chinese Antiques
Condition – An important aspect of buying Chinese antiques is condition. To show authenticity, a piece should reflect its age. For example, some discolouration of bronze makes the piece more desirable. However, if an antique looks too old and worn, it could lose its value.
Authenticity – A red, wax seal at the bottom of an antique signifies that the Chinese government has classified it as authentic. Bear in mind that the Chinese government has deemed it illegal for items to be exported from China that were created before 1797.
Provenance– If the seller has information as to the item's origin, and previous ownership, it could help to certify the item as antique and even officially date it. The buyer should ask the seller as many pertinent questions as possible. Sellers are often very helpful and want to ensure that the transaction is a positive experience for both parties.
How to Care for Chinese Antiques
Different types of antiques require different maintenance. Here are some care tips for Chinese antiques that might fit your purchase. The information here can be applied as a general rule. For specific Antique items it is best to consult with a professional.
For antique furniture, the most important tips are to dust regularly and apply polish twice a year. Also, make sure that antique Chinese furniture is not exposed to changes in humidity, temperature, or too much direct sunlight.
For antique porcelain and pottery, remember to never hold items by the handle but always by the base. The handle is often the weakest part of the structure and could break easily. Also, clean dirty items with a soft sponge and water. It is advised that Chinese porcelain antiques are stored behind glass, to prevent any breakages.
For Chinese antique jewellery and necklaces, do not use abrasive cleaners. Instead use soap, water and a toothbrush to clean these items.
Useful Accessories for Chinese Antique
For a buyer of a Chinese antique there are some useful accessories that will help to ensure that the antique is properly maintained.
Soft Cloth - If a buyer does want to clean or dust their Chinese antiques, it is advised, that due to their delicate that they use a soft, non-abrasive cloth.
Soft Brush - This will get dust, dirt and grime off of Chinese antiques without causing any damage.
Display Case - Chinese antiques, should preferably, be placed in a display case with glass exterior, minimising the chances of the Chinese antiques getting damaged.
Carry Case - If the Chinese antiques are going to be transported from one place to another it is highly recommended that a buyer use a special case for carrying them.
Finding Chinese Antiques on eBay
Once you determine the type of Chinese antique you want to purchase, visit the Antiques portal on eBay, click on 'Chinese' and start searching item listings. The Categories list on the left-hand side of the eBay page helps to narrow the search.
Searching for Chinese Antiques on eBay
Search eBay listing titles for specific words when shopping for Chinese antiques. For example, to find Chinese Scrolls, type 'Chinese Scrolls' into the search box, and then click the Advanced button to customise the results. Also visit eBay's Search Tipspage for more advice on searching for Chinese Antiques with keywords. If you can't find the exact Chinese antiques that you want, try shopping eBay Stores.
Conclusion
eBay has a massive assortment of Chinese antiques, made in varying styles using all sorts of materials. The hope is that this guide can aid you in making a more informed purchase by highlighting what some of the most popular types of antiques are.
It is also advised that further research is conducted. This can be done using reference books in a library or by reading other eBay buying guides, online. Starting with some basic research online and here on eBay you can garner enough information to help make your Chinese antique purchase exciting and worthwhile.
Once you have collected this information, you can buy a Chinese antique safely and securely on eBay.