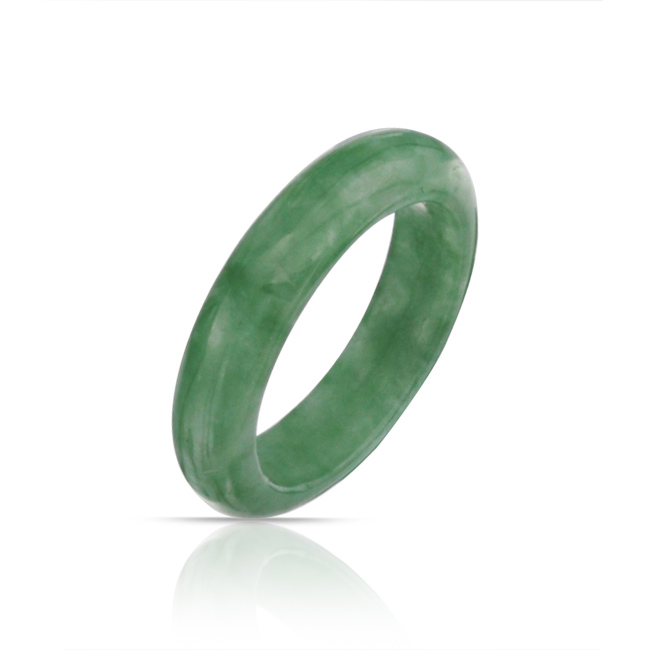 Buying Chinese jade antiques can be challenging, especially when trying to select one that is authentic and priced fairly from the large variety and quantity of antique products available on the market. The biggest challenge is that there is not enough consumer information readily available to make an informed buying decision. This guide offers information about jade antiques made in China. It provides an overview of the different types of Chinese jade antiques that are available and factors to consider when shopping for such pieces.
History of Chinese Jade Antiques
The first jade objects produced in China can be dated as far back as 4000 BC. It would be another 1,500 years before these simple objects were crafted into circular discs and tubes. By the Shang Dynasty (1600 BC), jade necklaces, pendants, and bracelets were common. As craftsmen became more skilled at carving jade, they incorporated elements from Chinese religions and philosophy into their work. Jade became a symbol for many things including purity and indestructibility. Today, Chinese statues, snuff bottles, jewellery and dozens of other antiques made from jade are displayed in museums. There is also a market for these antiques, with sellers reaching out to collectors through antique shops and online auction sites.
Discovering Chinese Jade Antiques
Jade antiques that were produced in China are considered Asian antiques. They are usually classified within the collectables or art section of most museums and retailers. Different types of Chinese jade antiques are available. Most are bought for decorative reasons and kept in collections or displayed on shelves and tables. Some antiques can be used to store or hold items, such as jewellery boxes, flower vases, and others such as bracelets, necklaces can be worn. Many Chinese collectors consider jade to be a very worthwhile investment, similar to gold, whose value has been steadily increasing in recent years. Jade pieces can be a sign of status or culture, and families often pass them down from generation to generation.
Types of Chinese Jade Antiques
There are several types of Chinese jade antiques. Below are some of the most popular types of Chinese jade antiques including amulets, bracelets, and pendants.
| Type | Description |
| --- | --- |
| Amulets | Chinese jade amulets are small pieces of jewellery or trinkets that are typically worn around the neck or kept on the person in pouches or pockets. They were thought to protect the wearer against evil spirits and are considered to have magical powers. Most amulets are disc-shaped with a hole in the centre and feature carvings or drawings of objects, characters, and themes representative of Chinese culture. |
| Bracelets | Jade bracelets are round and typically narrow (two to three inches in diameter) and are meant to be worn around the wrist. Most are plain and without any designs. Some bracelets feature additional material around the natural jade, usually gold. |
| Pendants | Similar to amulets, pendants are carved figures that represent various objects, animals, and people from Chinese mythology. |
| Seals | Antique Chinese seals are solid blocks featuring carved letters or images. They are used as stamps, with ink or other material. The top of the block may feature a statue, usually of an animal. |
| Snuff Bottles | Snuff bottles were used to store powdered tobacco. A snuff bottle is a small container with a stopper. |
| | Chinese statues are beautifully carved and usually depict images from nature including flowers and birds. Mythical creatures like the dragon are popular as well. |
| Vases | Antique Chinese vases feature unique designs. Some stunning examples include those featuring carved faces and dragons. Most have a top or lid. |
| | Most antique Chinese teapots feature a handle and a top. The mouth of the pot and the handle may be carved into the shapes of animals. |
Factors to Consider When Buying Chinese Jade Antiques
There are a few things to consider when buying Chinese jade antiques. The appearance of the antique, the authenticity of the antique and the price are three factors to consider.
Appearance – The craftsmanship of Chinese jade antiques affect their sale. Antiques that are carved and painted with care stand out immediately from lower-quality jade antiques. The colour of the jade gemstone is another factor to consider. Some pieces are milky white, while others are shades of green. Antiques made from non-uniformly coloured jade feature sections of green and white, as well as other colours added by the artist. The shape and size of the antique is another determining factor when deciding which antique to buy.
Authenticity – After choosing an impressively crafted jade antique, determine whether or not it is authentic. Some buyers may not mind that a beautifully crafted jade antique is not a genuine piece, but serious collectors will want to contact the seller if there is not adequate information about the origin of the antique. The age of the antique is not the only concern. The antique may not be made of jade, or the source material could be a related gemstone, such as serpentine stone. To reduce the risk of buying fake jade antiques, buy from retailers that are highly rated.
Price – The price of Chinese jade antiques vary. At one retailer, the price may be reasonable, but a similar piece sold at auction may cost a lot more. To be able to determine the fair price of a piece of jade antiques, research is required. If a piece of jade antiques is genuine, its price could be high. However, its value will probably hold, if not increase, over time and can make for a long-lasting investment. Also, remember to take into account where the jade antique is being purchased from. Many countries impose export tariffs on antiques, and the shipping may also impact the price.
Typical Features of Chinese Jade Antiques
1. Solid construction
Jade antiques are very durable and are resistant to damage, unlike antiques made of other materials such as porcelain which are prone to chips and cracks. This is especially so for large pieces of jade antiques such as values or statues, which are also typically very heavy. Jade has a 6.5 rating out of 10 on the Mohs scale of mineral hardness, compared to 10 for diamond and 1 for talc, which is the substance used in talcum powder. The colour and features of jade antiques are more likely than antiques of other materials to be well-preserved and are less likely to show wear and tear over time.
2. Vivid colours
Chinese jade antiques are known for their green and white colours. The colour of each piece of antique depends on the type of jade that it is made from. One form of jade called jadeite is typically emerald green. If the jadeite is formed with other elements, it can also appear whitish, gray, orange and even violet. Another form of jade called nephrite is only green and milky white.
3. Striking sculptures
The striking and beautiful designs of hand-carved Chinese jade antiques enhance any collection. Most of the antiques feature carvings that are representations of many elements from Chinese culture and religions.
How to Care for Chinese Jade Antiques
One of the main challenges with maintaining Chinese jade antiques, just like any other antique, is the accumulation of dust and dirt. Use a feather duster or soft cloth to remove dust and other particles. Afterward, clean the surface with a soft cloth dipped in soapy, warm water. Quickly dry the jade antique with a warm cloth. It is recommended to store valuable antiques in a display case that is not exposed to direct sunlight.
Accessories and Add-ons for Chinese Jade Antiques
There are several accessories that you can purchase with Chinese jade antiques.
Display case
Display stand
Cleaning cloth
Finding Chinese Jade Antiques on eBay
Once you determine the type of jade antique you want to purchase, visit the Antiques portal on eBay, click on click Chinese then start searching item listings. The Categories list on the left-hand side of the eBay page helps to narrow the search.
Searching for Chinese Jade Antiques on eBay
Search eBay listing titles for specific words when shopping for Chinese jade antiques. For example, to find jade antiques bowls made in China, type 'Jade antiques Bowls China' (without quotation marks) into the search box, and then click on the Advanced button to customise the results. Also, visit eBay's Search Tips page for more advice on searching for Asian antiques with keywords. If a specific Chinese jade antique is not listed in the search results, try shopping eBay Stores.
Conclusion
Jade antiques have a long history. Whether it is a teapot, amulet, or incense burner, the Chinese craftsmen of the past spent countless hours carving to produce beautiful masterpieces. Now it is available to shoppers on eBay. Check out the Chinese jade antiques that are listed for auction and immediate purchase. Narrow down your choices using the various search options and review the information in this guide regarding authenticity, appearance, and price. Once you have collected this information, you can buy a Chinese jade antique safely and securely on eBay.