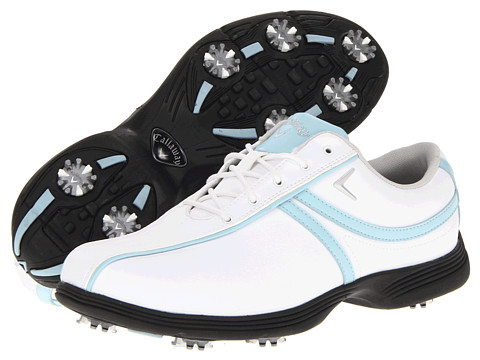 The term athletics refer to a particular set of sporting events including running, walking, jumping, and throwing in a competitive setting. Athletic spikes are mostly associated with track-and-field; however, they are used in many other types of athletic sports, including long jumping, javelin, and steeplechasing. Buyers have the hardest time purchasing running spikes because there are so many variations, but running spikes are specifically made for the different types of racing events that are often conducted.
The spikes themselves vary and are attached to various types of athletic shoes based on the purpose that the shoes may be used for. Before buyers attempt to select a pair of athletic spikes, they should first learn about the concept of spikes and the different types that are used. Buyers should then familiarise themselves with the various types of sport-specific spiked shoes to select the one that is best made for their choice of sport.
Types of Spikes
The actual spikes that are attached to the bottom of athletic shoes appear in four different forms. Some shoes are made to allow the user to remove and replace the spikes when they become worn, but buyers should ensure that they get the correct replacement spikes for the intended purpose of the shoes.
Pyramid Spikes
Pyramid spikes are considered the most popular spike type used in athletics. It is a typical spike that starts wide at the base and becomes narrow to a point.
Pin or Needle Spikes
Needle spikes are very similar to a pyramid spike, but the body tends to be thinner as it narrows towards a point. They also dig into the tracks better, but may cause a miniscule delay by sticking in the track during take-off.
Studs
Studs are not exactly spikes because they are not pointed. Their ends are blunt like the ones on football boots and golf shoes, but they still have a better grip for tracks.
Christmas Tree Spikes
Christmas or Xmas tree spikes are given their names based on their designs. They are made with a typical spike design except that each spike has small ridges around them to facilitate a multi-directional grip. This type of spike is good for shoes used in events where the footstrike may not always be the same; the hurdle is one such event.
Different Types of Athletic Spike Shoes
Spike shoes are often sport-specific based on their functionalities, but some athletic spikes can be used across various events. Buyers need to consider the features of each pair of athletic shoes and then compare them with the functions that they need. For instance, sprinters and middle distance runners may be interested in spikes that are constructed with additional grip on the soles if they also plan to jump hurdles.
In the same way, steeplechasers should select mesh athletic spikes that are made to dispel the water from the jump, and high jumper shoes are often made with more padding on the inside of the heels with spikes on the outside for the jumpers to have a better grip when they take off. Javelin throwers generally use javelin spike shoes that resemble boots, and runners have at least four different spike shoes to choose from.
Athletic Spikes for Running
It is said that running spikes aids the athlete to run faster. The ceramic or metal spikes that are attached to grooves on the bottom of the soles provide additional grip to help avoid slipping. Spikes are also lighter than trainers, and they allow the athlete to emit more force in a forward direction.
Cross-Country Spikes
Cross-country spikes are also called off-track spikes for obvious reasons. They are constructed with a much more sturdy design than other running spikes, and they also grip better due to the additional spikes installed on the sides of the soles. Sometimes, they are used by on track runners for training purposes because cross-country spikes have more padding and provide better foot support.
Spikes for Sprinters
Sprint spikes are made specifically for sprinting and therefore are the lightest athletic spikes available. They are not normally padded in the heels like jumper spikes, and they often have a stiff spike plate under the toes at the bottom of the shoes, which slightly forces the athletes to run on their toes. These spikes are made for high speed running, so 200- and 400-metre runners benefit the most for these shoes. Some brands also make sprint spikes with zip fronts, which is supposed to improve aerodynamics from the smoother surface.
Middle Distance Spikes
Middle distance spikes are not as light as sprint spikes, but they are still very much lightweight. They, however, have a little heel cushioning, which could be the reason for their additional weight in comparison. These spikes are still made for fast paced running but not as high speed as sprinting. The sole of a middle distance spike is not as rigid as a sprint spike; therefore, it has a lesser effect on the posture of the athlete.
Long Distance Spikes
Long distance spikes are almost as cushiony as cross-country spikes, and they are also not as high off the ground. Due to the extra padding, they also tend to have a bit more weight than other on-track running spikes, but they still have less weight than trainers. Long distance is relative; however, these shoes are ideal for athletes who run at a lower speed than 18-20 seconds per 100m in a race.
Athletic Shoes Sizes
Athletic shoes sizes are the same as regular trainer or sneaker shoes sizes, but buyers need to ensure that they get the right fit. It is said that major causes of foot pain are attributed to the shoes being too small, and blisters and stability issues can occur from the shoes being too big. Even though athletic spikes have the same size as regular shoes, buyers should not assume that their shoes size is still the same as it was when they made their last purchase. Additionally, different brands have variations in shoes sizes, so it is always best to use their size charts, but if none is available, the guide below can help.
| Women | | | | |
| --- | --- | --- | --- | --- |
| Shoe Size | Foot Length (cm) | Shoe Width A (cm) | Shoe Width B (cm) | Shoe Width D (cm) |
| | 22.0 | 6.858 | 7.112 | 7.62 |
| 4 | 22.9 | 7.112 | 7.366 | 7.874 |
| 5 | 23.7 | 7.366 | 7.62 | 8.128 |
| 6 | 24.6 | 7.874 | 7.874 | 8.382 |
| 7 | 25.4 | 8.128 | 8.382 | 8.636 |
| 8 | 26.2 | 8.382 | 8.636 | 9.144 |
| Men | | | | |
| Shoe Size | Foot Length (cm) | Shoe Width A (cm) | Shoe Width B (cm) | Shoe Width D (cm) |
| | 24.1 | 8.382 | 9.144 | 9.652 |
| 7 | 25 | 8.636 | 9.398 | 9.906 |
| 8 | 25.8 | 9.144 | 9.652 | 10.16 |
| 9 | 26.7 | 9.398 | 9.906 | 10.414 |
| 10 | 27.5 | 9.652 | 10.414 | 10.922 |
| 11 | 28.4 | 9.906 | 10.668 | 11.176 |
Women shoe sizes differ slightly from men in terms of actual foot measurement per size. Therefore, buyers must use a size chart that is specific to their gender. In terms of width, B is considered the standard width in all shoes sizes; thus, width A is generally a narrow fit and D is a wide fit.
How to Buy Comfortable Athletic Spikes on eBay
To buy athletics spikes on eBay, you simply need to perform a search from the eBay home page. There are many types of athletics spikes, so if you are aware of the type of spikes that you need, you can input that detail into your search term to quickly sift through the undesirables. For instance, if you know you need a pair of "black Nike running spikes &", you simply write that preference into the search field and all other brands and colours are filtered out when the results return.
However, if you are not quite sure what you need, it is best to start off with the general search and then slowly add specific filters based on the items that you see while browsing. You can later add filters for colour, brand, size, and even gender and then further select your budgeted price range.
After all searches have been refined and all necessary filters have been added, select a few agreeable pairs and contact their sellers for any additional details that you may need before making a final purchase. Sellers do not always list all the necessary details, so ensure that all your questions are answered before you make a payment.
Conclusion
Some buyers have no problem selecting a good pair of athletic spikes, but for those who are not sure how to make the right choices, they can start out by educating themselves on the characteristics of the actual spikes and how to identify them on sight. With that knowledge, it becomes easier to understand the various types of spikes available and associate them with the specific sporting event for which they are intended. Buyers can now appreciate the pros and cons of each type of athletic spikes to easily select the one that best suits them.
After ascertaining the best shoe type, buyers need to ensure that they select the correct fit because even the most conducive pair of athletic spikes may become a nightmare if it does not fit correctly. Therefore, correct sizing is important.
Now that buyers are able to make an informed decision, they simply need to find the right store that allows them to utilize their knowledge in the selection process. eBay is an ideal store to purchase athletic shoes because it allows buyers to search specifically for the type they want and add filters until the options are narrowed down to the perfect collection.