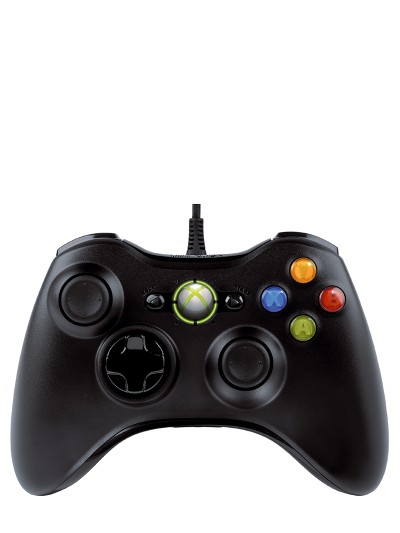 From the golden era of video games to video games of today, fighting games always remain popular amongst gamers. It is fun to get a group of friends together and then play fighting games against one another on the game console. For casual gameplay, standard model controllers work perfectly fine, but if players would like to break away from just playing with their group of friends and try out tournament play, it is an entirely different story of gameplay.
Tournament players bring an entirely different level of gameplay to fighting games, and players need the best advantage they can get with these kinds of video games. This includes the very best fighting game controllers that money can buy, since the controls make a big difference when it comes to playing style. Ordinary video game controllers are often sold in stores, but usually an online website like eBay is the only place to find dedicated fighting game controllers. Buyers need to evaluate these models based on playability, price, and longevity.
Fighting Game Controller Basics
A good fighting game controller is defined by how easily the player can control the direction button (D-pad) at the same time, while using the combo buttons, such as A,B, Y, and Z, depending on the controller. Most fighting controllers forgo the traditional D-pad, which was popularised by the original Nintendo system and is still found in modern controllers. Instead, gamers use controllers that come with analogue joysticks, such as those found on old arcade games. Joysticks allow players to move characters easier than the D-pads. Controllers that feature joysticks are called arcade sticks.
Button size also plays a role in a fighting controller. If one studies the buttons of an old arcade game, for example, perhaps the biggest difference is the size between the arcade buttons and the home controller buttons. Larger buttons are easier to mash, but the design of most controllers is too small to allow for them. Fighting controllers are very large to account for greater button size.
Price
The price for decent fighting controllers depends on what level the consumers need. Controls that come with a gaming system are free. Entry-level controls are the least expensive, and many feature the same design as top-of-the-line controls. High-grade controls can put a big dent in pocketbooks unless the consumers are lucky enough to pick up ones while on sale. The mid-grade range is less expensive than top-of-the-line models, and the difference is usually minimal.
In the end, the price comes down to however much the buyers wish to pay. If players are just starting out with tournament play, then it is probably a good idea to first purchase entry-level arcade sticks. That way players can get a feel for the devices and then decide if they want to pay more money for high-level products. Another determining factor is what tournament level they want. Local tournaments are not nearly as competitive as worldwide professional events, such as "Evolution", and many gamers in a local tournament only use standard game controls.
Controller Types
There are four different levels of fighting game controllers: standard, entry, mid, and high. Keep in mind that most tournaments only allow for wired controllers. They also prohibit gamers from using the trigger function.
Standard
Standard controllers are those which come with the video game console. Most players already have one of these. Depending on the console, the controllers usually come with a D-pad. Some of the later model controllers, those designed for the PlayStation 2, Xbox, and later, do feature small analogue controls. However, many players dislike these models because the analogue control sticks are too small.
For players who want to compete in a local fighting tournament, or people who do not like the feel of the joystick, standard controllers work just fine. Most tournaments only allow a certain control, so the players need to check the guidelines before entering. A tournament that features a PlayStation 3 game needs PlayStation 3 controllers or dual-mod controllers that work for both the PlayStation 3 or Xbox 360.
Entry
Entry-level fighting controllers are the first foray into professional play for most gamers. These models made by companies such as Mad Catz and Hori feature joystick controls. The joystick is prominently displayed along with a curved row of buttons. The controller itself is larger than standard controls, but small when compared to high-end controllers. It is not meant to be handheld. Instead, the players rest the controllers either on their laps or on tables when they are using them.
The downside to entry-level controllers is that they are not as well made as the higher-level models. The buttons and joystick are not as sensitive as they are in the top-of-the-line products. Overall, the controller itself is lighter because it is not built to last like other professional models. Popular entry-level controllers include the Mad Catz SE Fightstick and the Hori EX2.
Mid
Mid range models cost more money than entry-level controllers, but they are less expensive than professional controllers. Typically, the reason why gamers choose controls at this level is because they cannot afford the top dollar prices of the high-end controllers. Overall, the design is very similar to entry-level models and is more compact than high-end products. What sets the mid range controllers apart is increased longevity and a greater sensitivity to button controls. A popular mid range controller is the Mad Catz Brawlstick.
High
The high-range models are meant for serious fighting game enthusiasts. They are rarely used for home play, but are often found at large tournaments. All of these models feature a joystick design and are very large. They are triple the size of standard controllers and double the size of entry and mid range models. In fact, they share many design similarities with arcade controls.
High-end models are defined by their sensitive controls. The joystick is secure but is easily moved. The buttons are very sensitive and respond instantly when gamers press them. The controller itself is quite heavy because it is designed to last a long time. Once gamers purchase one of these models, they are able to use it for years. The Mad Catz Fightstick TE is a good example of a professional fighting controller.
Model Comparison
Not everyone who loves fighting games needs to rush out and purchase professional models. For one thing, these controllers are very different from the standard controllers that come with most consoles. For another, unless players are involved in tournament play against other high-level players where slow controllers are all the difference between success and failure, high-level controller prices are not justified.
| Type | Size | Longevity | Price |
| --- | --- | --- | --- |
| Standard | Small | High | Low |
| Entry | Medium | Low | Low |
| Mid | Medium | Low | Medium |
| High | Large | High | High |
Buyers need to consider carefully how they plan to use the controllers before making purchases. Trying out a lower-level entry model is always a good idea before deciding to invest in professional models.
How to Buy Fighting Game Controllers on eBay
eBay has a plethora of video game controllers available stretching across many different consoles. For fighting game enthusiasts, eBay also has a special niche just for them. Many of the fighting controllers sold on eBay are only available through the website, either because they are rare or because they are no longer being produced. Lucky buyers can even find top-level controllers at bargain prices.
The best way to look for fighting controllers is to do a search for "joystick video game controllers". By adding the joystick term, consumers limit the results down to those models that prominently feature a joystick. This is the preferred controller of choice for fighting enthusiasts. The second thing that buyers must watch out for is console compatibility. It does no good if buyers purchase models that do not work on their systems. A search for "joystick video game controllers Xbox360" ensures that the products being displayed work with the buyers' consoles. Buyers can also select between new and used models as long as they are careful about checking the condition of any used controller.
Conclusion
Fighting games place a great demand on the players to be exceptionally quick at operating the controls. Even a delay of just a few seconds can result in players losing the games. When gamers are playing amongst friends, this is not much of an issue, but it does become crucial if gamers want to get involved in tournament play.
Fighting controllers are made especially for fighting video games. They feature a large joystick and oversized buttons that are easier for players to use without having to glance down at the controls. These controllers come in four different levels: standard, entry, mid, and high. All are available on eBay, so buyer need to select the right level before purchasing. Not everyone needs a high-level fighting controller. By taking the time to assess the prices, longevity, and compatibility, buyers can be rest assured that they are getting the best fighting controllers available.