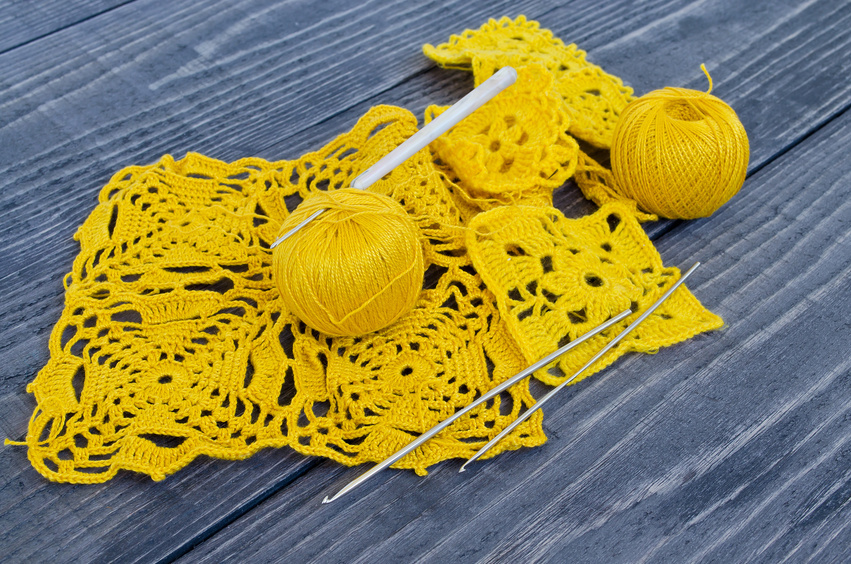 Crochet supplies are necessary for crocheting, the process of creating handmade fabrics from yarn or thread. While the number of required supplies is limited, the variations that exist between them, especially in regards to type, are quite vast.
Crochet Hooks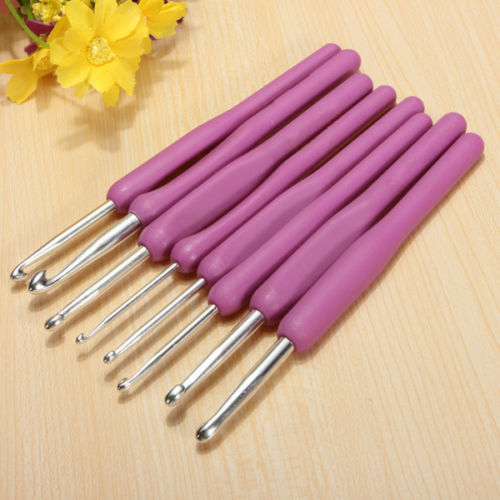 Crochet hooks come in a wide array of sizes and styles. When shopping, consider those that offer optimal of comfort and control; the hook should harmonise well with your preferred holding style. Additionally, consider your skill level. Novice crocheters should start with a standard hook with basic features until they have formed their own techniques; these hooks have thin handles that match that of the shaft. Skilled users may look into getting a crochet hook set to have several types on hand for various project needs.
Hook Material
Common materials for crochet hooks include aluminium, plastic, bamboo, wood, steel, and bone. Each material offers users a unique set of benefits.
| Material | Benefits |
| --- | --- |
| | Relatively inexpensive and highly durable; fairly resistant to dings and bending; yarn slides effortlessly over material without catching; available in a wide range of metallic and matt colours |
| | Least expensive and come in a variety of colours; lightweight styling provides good control and a comfortable grip |
| Wood | Medium-grade strength; resistant to cracking and breaking; the wood grain provide decorative designs for the hook |
| | Offer a unique balance of flexibility and durability; easy to work with, proving ideal for crafters with limited hand strength; offers a soft texture; yarn slides across material without slipping or sticking |
| | Strongest material |
| Bone | Provides strength and a smooth surface |
Hook Size
Crochet hooks come in various sizes, or needle thicknesses, and this dictates the stitch sizing and spacing. Regular hooks range from about 2.25 to 20 mm, while steel hooks range from 0.75 to 3.5 mm. When shopping, take into account the pattern, as it typically informs crafters of a recommended hook size.
Yarn and Thread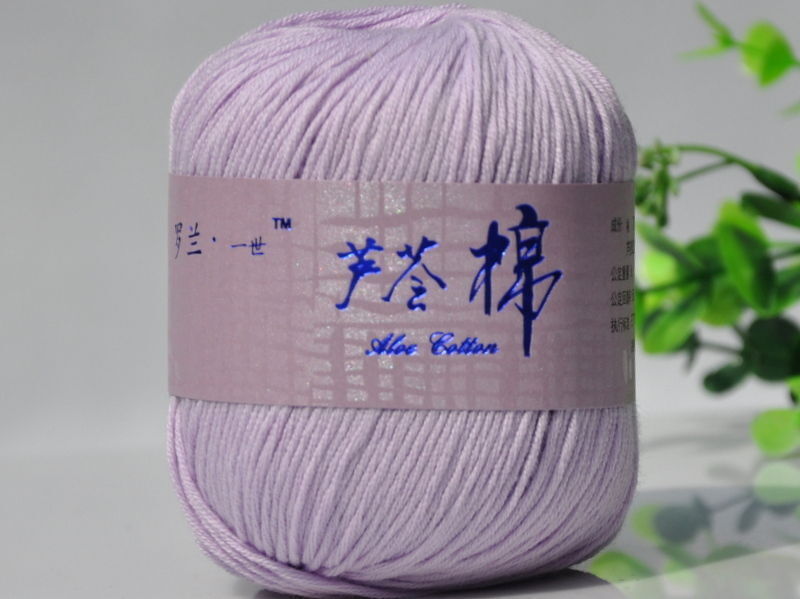 Though yarn is easier to work with than crochet thread, certain projects, such as lace tablecloths, work better with the latter. When using crochet yarn, take into account texture, colour, and weight. Smooth suits novices as does yarn of at least a worsted weight. Moreover, factor in yarn material. Wool is forgiving of mistakes, while crochet cotton yarn better suits more experienced crafters due to its inelasticity. Still, affordability makes acrylic yarn popular.