Whether you are just getting into diving or you're an experienced diver, buying your own personal diving equipment is preferred over renting it. For optimum comfort, practicality, durability, and safety, it pays to have some understanding of what type of diving equipment is necessary before going out to purchase it. Ranging in price and quality, diving equipment includes life support equipment, like regulators and BCDs, diving essentials, like masks, fins, and snorkels, and diving instruments, like dive computers and watches.
Diving Life Support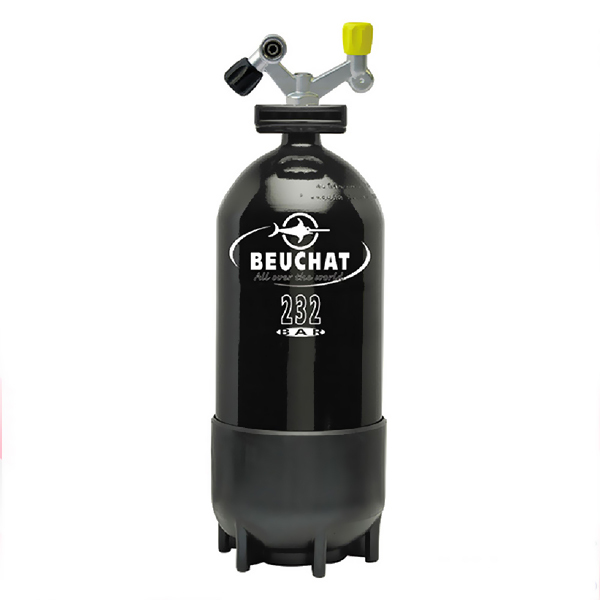 Diving life support equipment includes regulators, buoyancy control devices (BCDs), and cylinders. When buying a regulator, it is recommended to buy the best regulator you can afford. They range in price, quality, and in how they work. The best diving regulators are those that are fully balanced. A BCD maintains positive buoyancy above water and neutral buoyancy underwater for the diver. Top quality BCDs offer safety and comfort while under water. Holding high pressured breathing gas, a diving cylinder provides air to the diver via a regulator. Most diving cylinders are between three and 18 litres. A 3-litre diving cylinder is quite small and designed for short, shallow dives. A 12-litre dive cylinder is a popular option for most divers.
Diving Essentials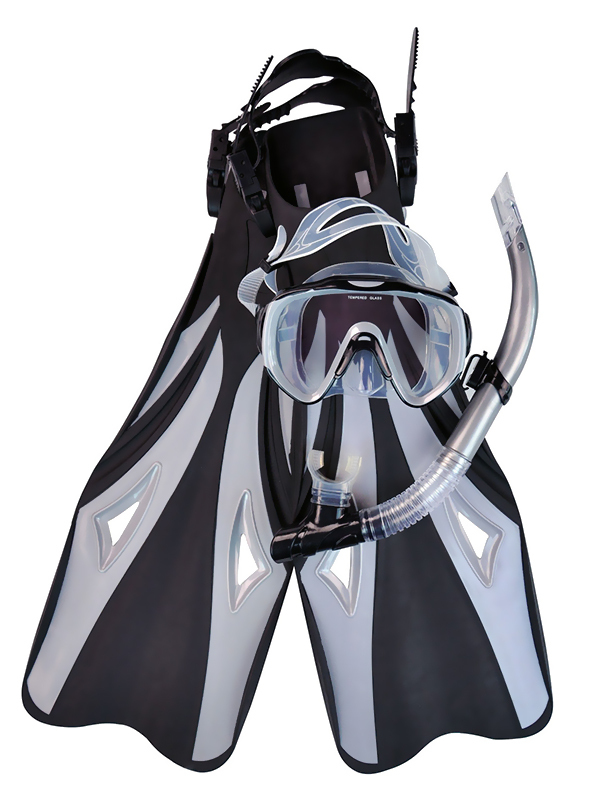 A snorkel set tends to make up a diver's diving essentials, and this includes such items as diving mask, diving fins and diving boots. The quality of your diving essentials is key to a comfortable, safe, and enjoyable dive. This essential equipment needs to fit perfectly to allow you to see clearly and move effective when in the water. It is important to remember that snorkel gear for snorkelling is different from dive snorkel gear. Many divers recommend open-heeled fins that are wide, but not too long. Another essential dive item is a dive suit, or wetsuit. The thickness of the wetsuit makes it suitable for diving in various water temperatures. Because a wetsuit is designed to keep the diver warm, it is important to buy the right type of wetsuit to suit the diving conditions. Most divers use a full-body wetsuit that covers their arms, legs, and often includes a hood.
Diving Instruments
A dive computer, or dive watch, is a vital piece of diving equipment that helps to keep you safe when diving. Most dive computers offer the same sorts of things, so you do not have to spend a lot of money buying the most expensive dive computer available. Instead, choose a well-known brand, like a Mares, Aladin, or Suunto. Be sure to buy a dive computer that is easy to understand and simple to use.