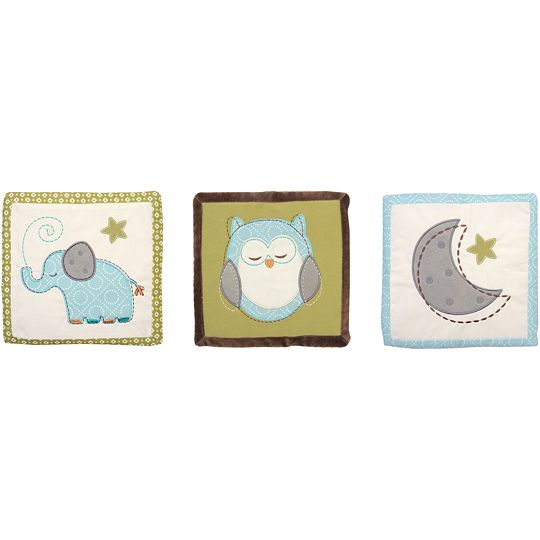 Wall hangings are a type of textile artwork that has been created throughout the centuries for many different purposes, including historical depiction and storytelling, for example. Various wall hangings have history in several areas of the world and from many historical periods. Some examples of historical pieces are given below. Hangings are popular pieces of artwork, as they are interesting, versatile, and often unusual pieces that can be used as a talking point for a room or simply be complementary to the chosen decoration. Tapestries are the most well-known type of wall hangings, and they have the added bonus of insulation. More recently, sculpted metal wall artwork has become available: these and other "green" hangings made from recycled materials are very popular.
Choosing your Fabric Wall Hangings
Although finding the fabric wall hanging that will be best for a room can be a combination of individual taste and suitability for purpose, there are many criteria that can be utilised in this process. Considerations can include colour scheme, design, material, setting and cost, as well as thinking about the purpose of the wall hanging: is it for pure decoration, insulation, or covering a flaw in a wall? Will the hanging be adhered immediately to the wall, or hung from a rail? Both commercial and unique fabric wall hangings can be bought in stores, at art exhibitions, or online.
History and types of Fabric Wall Hangings
Wall hangings are usually made from cotton or wool, and less often made of metal. Today's wall hangings may be mass-produced with an integral pattern or texture, handmade pieces may have unique decoration, and one-off embroidering, and "green", environmentally friendly pieces may be fashioned from recycled materials (e.g. sofa coverings). The designs of a fabric hanging can be worked in at manufacture or stitched in later. Place of origin will also give some flavour to the artwork, particularly in design, style and method of manufacture. Here are some historical wall hangings, their materials and their purpose:
| | |
| --- | --- |
| Bayeux Tapestry France | A huge length of linen hand-embroidered with wool, not an actual tapestry as named. The Bayeux Tapestry is a French work from the 1070s, and shows the lead-up to the famous 1066 Battle of Hastings. Overall, the panels add up to over 68 metres long. |
| Hestia Tapestry Greece | A 6th century AD hanging embroidered in wool on a background of linen. It depicts the Greek goddess Hestia, and is titled Hestia Polyolbos. This means: Hestia, full of blessings. |
| The Hunt for the Unicorn - Netherlands | Telling a story of a hunt for the fictional horse-being, this is a set of embroidered panels made between 1495 and 1505. The colourful panels are made of wool, with silken and some metallic thread: extremely expensive for the time! |
Types of Fabric used for Wall Hangings
Fabric wall hangings for a modern home are normally chosen only for decorative purposes, but it is useful to take into account the properties of different materials before finding a wall hanging. Some fabric wall hangings may not be suitable for the chosen display type and for their purpose.
| | |
| --- | --- |
| Wool | A wool wall hanging, such as a carpet or tapestry, has insulating properties and will therefore help to keep a room warm and reduce draughts. Wool also muffles sound so it would be useful if hung on a fully interior wall. All-wool hangings would be good in a living room or bedroom as it helps reduce draughtiness and gives a look of luxury – wool often carries strong colours, which often looks good in decorative settings. |
| Cotton | Cotton hangings are thin and mobile, almost flimsy, and generally low-cost as well as being easy to clean, however, they will provide little to no insulation. They maintain free air flow round them and because of this are suitable in most rooms, and they will fold up for storage when not in use. Tie-dye hangings are often cotton. |
| Linen | Linen hangings have similar properties to cotton, but are slightly heavier and more expensive. |
Finishings of Fabric Wall Hangings
The methods of manufacture and decoration involved in the creation of a wall hanging will give visual properties to it. Weaving, printing, and embroidery are the most well-known techniques used for decorating fabric wall hangings and the most often used.
| | |
| --- | --- |
| Weaving | Will give a raised finish to stitching – thick threads like wool will raise higher than silk or cotton. Can be used to form patterns at the manufacturing stage by the use of different threads during the weaving process. |
| Embroidery | Embroidering or tapestry stitching will bring the stitched areas slightly into relief, away from the fabric. Different stitching types can be used for a mix of textures. |
| Tie-dye | Made by knotting the base fabric or wrapping thread round small areas then dyeing the fabric. Gives an unusual, unique effect; no tie-dye can be produced exactly the same twice. |
| Batik | Similar to tie-dye, but instead of knots or thread, a design is painted using wax prior to fabric dyeing. When the wax is removed, the pattern is revealed. |
| Hooking | Historically, more a method of carpet or rug-making than of decoration. Strands of wool are pulled through a large-weave base fabric. Gives an effect similar to a carpet. |
Why choose a Fabric Wall Hanging?
There are many reasons to choose a fabric wall hanging for a room. Hangings do not need to be put in a frame, are easy to buy, and modified or chosen to fit a room's decor. They work as curtains, can be hung over a door as a draught excluder, will conceal a storage area, and will easily hang on a bumpy or poorly plastered wall due to fabric's flexibility. A wool wall hanging, if hung in the correct place, can also help save money by retaining heat, and the colours of a rug, patterned tapestry, or cotton patchwork can be fitted to a room with more ease than other art such as photographs or prints. Wall hangings are also very hard-wearing and versatile in comparison to other decorative mediums. If treated correctly, they will fade slowly, they are generally washable, and can be folded up for storage or moving. Tapestries were used to make a room feel rich and warm in medieval castles and stately homes, and a wall hanging will give a similar kind of atmosphere to a modern house.
Conclusion
A fabric hanging can be a beautiful talking point and a worthy addition to any modern home, but should be chosen precisely to match with the room and to suit the purpose of the hanging. Fabric wall hangings can be located in abundance in shops or on sites such as eBay. A good quality fabric wall hanging will give many years of enjoyment in a house.