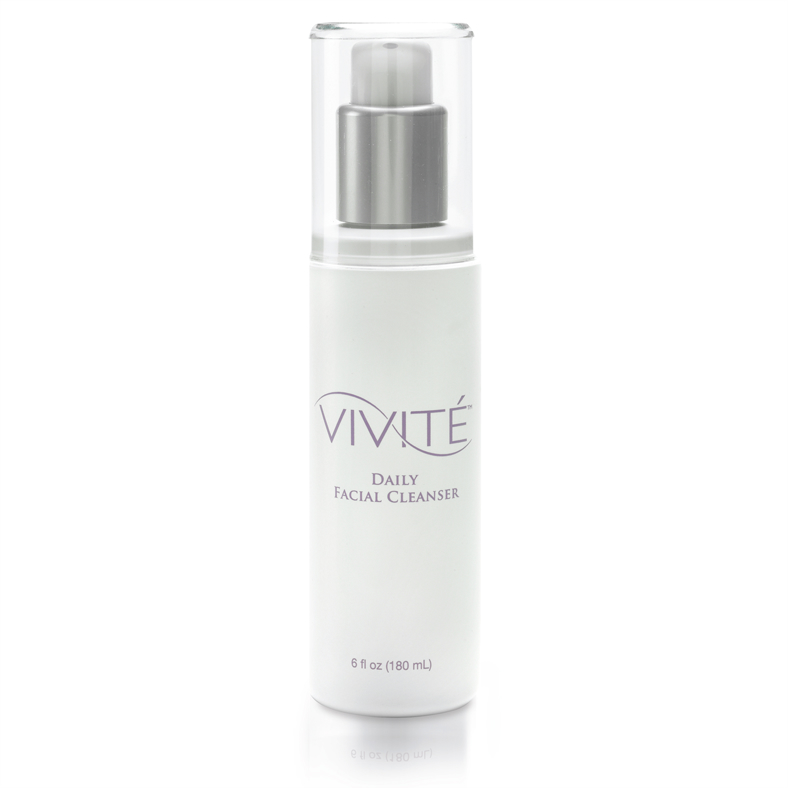 No matter what type of skin you have, there is a facial cleanser for everyone. Facial cleanser is needed to keep skin healthy, hydrated, and free of dirt and oil to prevent breakouts, keep skin clear and bright, and remove make-up daily. Special skin treatments like exfoliating cleansers do not have to be used daily, but they help remove dead skin cells to refresh skin and keep it soft and supple.
Facial cleansers come in a range of brands, types, and price ranges, but once you know what type of skin you have, it is easy to select the perfect facial cleanser. There are general cleansers which are made for every type of skin, but you may want a more specific cleanser if you have oily skin or if you have concerns about aging or skin sensitivity. Choose the right facial cleanser and skin treatments according to what your skin is like, what your skin regime includes and what you need, and how much you plan to spend on a facial cleanser.
Types of Facial Cleansers
Navigating facial cleansers is sometimes tricky. They range from quite affordable to very expensive, come in a wide variety of types and brands, are made with a myriad of ingredients, and have many different properties such as anti-aging, moisturising, exfoliating, and make-up removal. Choosing one can be frustrating, but once you have a budget in place and know what type of cleanser or treatment you are seeking, you are able to narrow the options easily and find the perfect cleanser for your skin.
Daily Cleansers
Daily facial cleansers are generally mild and gentle on the skin. They are cleansers which can be used every day to remove make-up and dirt, usually in the morning and in the evening as well. Daily cleansers are also referred to as face washes, and many brands make many types of cleansers. Choosing a daily cleanser is as easy as selecting your skin type, because while some cleansers are for normal skin, others are often targeted to a certain type of skin, such as dry, oily, or combination. They come in various forms including gel cleanser, soap cleanser, and thick cleansing cream.
Boots No. 7, Clinique, Avon, and Elemis are all brands which make commonly known daily skin cleansers. Each brand has its own separate cleansers for all of the skin types and offers a variety of unique features, such as anti-aging or moisturising properties. Sometimes cleansers are scented or have ingredients you may be sensitive to, so check the label to ensure the cleanser is hypoallergenic and see what other ingredients the cleanser includes. Some cleansers are specially formulated for sensitive skin, such as Cetaphil daily cleanser.
Skin Scrubs
Scrubs, or exfoliating cleansers, are usually created with small granules which are used to reveal new skin and scrub away old, dead, and dry skin. Since scrubs are harsher on the skin, they are not used for everyday cleansing and may only be used a few times a week. Women with sensitive skin use exfoliating scrubs, but you may want to check to make sure it is a gentle formula so it does not cause a breakout or reaction when it is used.
When skin scrubs are used, they are used in place of general daily cleansers in most cases. Some cleansers are meant for blemish control, and some are meant for pore cleansing. Cleansing scrubs which are cream based as opposed to gel based may be more moisturising and gentle on skin, and a brand such as Clinique tailors its scrubs based on every skin type. Be sure to correspond your skin type to the scrub for a great experience which is personalised for your skin. Other popular brands of scrubs are Clarins and Neutrogena.
Skin Masks
Masks are special facial cleansing treatments. They are applied to the face and can be left on until they dry then they are rinsed away. These are also called peels. Intense masks can be left on overnight. Masks are meant to tighten and firm the skin and shrink pores. Masks rejuvenate the skin and freshen it. There are masks for every type of skin and every skin problem, such as dry skin or blemishes.
Masks and facial peels are not for everyday use; they are mostly used once a week to help remove dead skin and prevent blemishes from occurring. Masks made with argan oil can have anti-aging properties and help prevent wrinkles from forming and give the skin a more youthful appearance when used regularly. Origins and Daiso are two brands which make popular mask and peel treatments for skin of all types.
Specialised Cleansers
Some cleansers have special properties to target specific skin issues or problems. They may be daily cleansers or special cleansing treatments for problem skin. If you have concerns when it comes to your skin, search for a cleanser, treatment, or peel which zeros in on your problems and improves your skin's texture, vibrancy, and overall health as well as controls blemishes or blackheads and keeps wrinkles at bay.
Anti-Aging
For women over 30, concerns about aging begin to set in. Prevent fine lines and make existing ones disappear by treating them with a special anti-aging skin cleanser. Age-defying cleansers often have special ingredients in them such as added moisturisers, hydroxy acids, collagen, ginseng, and other ingredients meant to add vibrancy to the skin and smooth it while still cleansing and toning.
Oil of Olay and Avon Anew are two common anti-aging face cleanser brands that you may see when shopping for cleansers on eBay. A natural cleanser such as Burt's Bees contains organic ingredients that may be less irritating to skin that is sensitive, and it contains natural anti-aging products. When you are choosing an anti-aging cleanser, make sure to read the label to see if you are purchasing a daily cleanser or a weekly exfoliator, so you get the cleanser that you desire.
Blemish Control
If you have problem skin, it is oftentimes a constant battle to find a cleanser that really works. Many brands offer cleansers that focus on skin concerns, such as Neutrogena, which offers a range of options when it comes to blemish control cleansers, peels, and treatments. Blemish control cleansers contain ingredients such as witch hazel or salicylic acid that are meant to treat acne and other skin problems like blackheads and whiteheads.
Tea tree oil is also good for blemishes, and Body Shop makes cleansers which are gentle and formulated with tea tree oil to help calm and clear skin. For women who have very sensitive or dry skin, make sure that the cleanser contains some moisturising ingredients and find a gentle formula that is still effective.
Toners
Toners are used after the skin is cleansed. They are cool, refreshing, and completely remove any leftover debris, make-up, or dirt after the skin is cleaned. Toners are excellent pore tighteners, and can be used every day. Toners are also sometimes called clarifying treatments or lotions. Just like cleansers, toners are specific for certain types of skin, such as dry or oily. Toners are a good idea for women with oily skin, because they help reduce the skin's oil.
Sometimes you can buy a skincare system by one brand which matches a cleanser, toner, and moisturiser, which a brand like Clinique offers. Toners come in a lot of scents, such as cucumber, tea tree, grapefruit, and lavender. Select a toner that makes you feel fresh and makes your skin look vibrant.
Guide to Facial Cleanser and Treatment
The world of skincare can be confusing. If you know your skin type, it is much easier to find the right type of toner, cleanser, and treatment that targets your specific skin needs and issues in the most helpful way.
| Skin Type/Concerns | Type of Cleanser | Additional Treatments |
| --- | --- | --- |
| | Daily cleanser for normal skin | Weekly peel/exfoliating scrub |
| Dry | Cream cleanser to moisturise | Weekly mask |
| Oily, problem skin | Gel cleanser for oily skin or special acne cleanser | Gentle scrub once a week, blemish control mask or peel |
| Aging skin | Anti-aging cleanser | Cream exfoliating scrub with added moisture |
The best way to ensure great skin is to follow a daily and weekly skin regimen. A daily cleanser followed by a toner and moisturiser, along with a weekly peel or scrub keeps your skin in the best condition. Special treatments for blemishes or anti-aging can be used as desired
How To Buy Facial Cleanser on eBay
Buy facial cleanser on eBay for an affordable price. eBay offers a wide selection of the brands you love, and you may get a good deal on a high-end cleanser that is oftentimes marked up in retail stores. Navigate to facial cleansers and select the type of cleanser you want to look for based on your skin type, or the cleanser style such as scrub, daily cleanser, or toner. You can also search based on price, or ingredients such as tea tree or Vitamin E. If you find a cleanser you like, ask the seller if he or she has any other items you can bundle together with it, such as a moisturiser, a toner, or an exfoliating cream or treatment.
Only purchase facial cleansers from merchants who are Top-rated sellers, and check all of the seller's specifications of the products carefully to ensure the cleanser is exactly what you are looking for. Compare several different cleansers based on ingredients, price, brand, and type, then narrow them down according to which factors are important and which cleanser you believe is the best one for your individual skin needs. Always go back and leave feedback for the seller once you are done with your purchase and if you are satisfied with your item. This helps the seller refine the process even further and helps aid future buyers as well.
Conclusion
Shopping for facial cleansers can be a hassle, but it does not have to be. With eBay, it is easy to comparison shop, find your favourite brands, and buy cleansers, treatments, peels, and toners for a fraction of the cost you are most likely to pay at retail establishments. No matter what type of skin you have and what your concerns are, with skincare technology, there are many state of the art skincare systems, creams, treatments, and cleansers which can help you achieve the best skin you can have.
Keep your skin as youthful, healthy, clean, and vibrant as possible with daily cleansing and weekly skin treatments focused on your specific skin type and needs, as well as problems and concerns, such as fine lines or dry skin. Purchase all of your facial cleansing products on eBay and enjoy the experience from start to finish. Skip the hassle of going from store to store reading boxes and labels when you can do all of your shopping in just a few clicks at your computer.