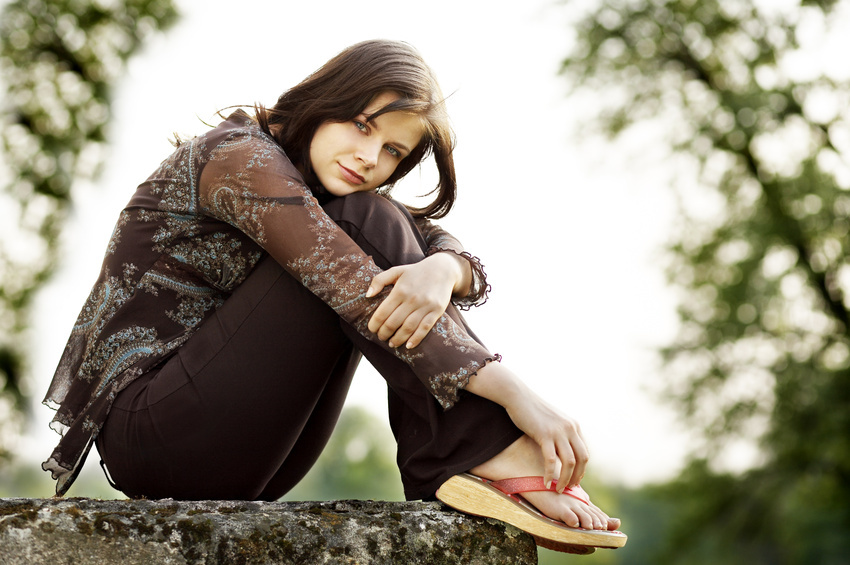 With so many different pants choices available, deciding which one looks right on you as well as which ones to wear for particular occasions can be a challenge. Not all pants types even go with all shoes types, which makes the decision that much more difficult. Flare pants come in a variety of styles, cuts, and materials, including denim, polyester, and stretch materials. To wear them well, learn about the different types of flare looks, as well as what coordinates with them.
The History of Flares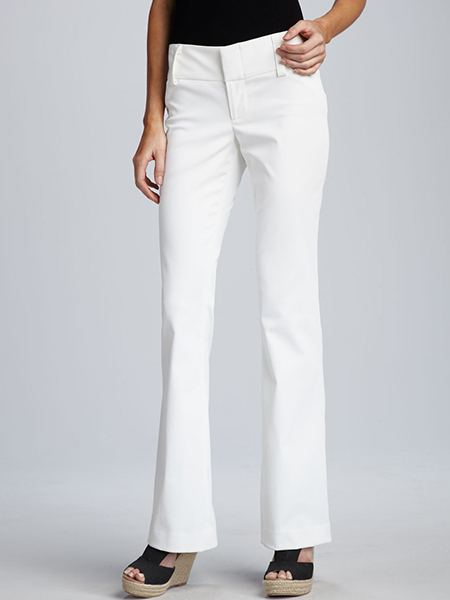 Flare pants live up to their name and flare out near the hem. Pants had a uniform look until the 1960s when bell bottom pants began their fashion surge. These were the first pants that had a leg flare, but not all flare pants are bell bottoms. Bell bottoms flare widely at the bottom, taking on a bell shape. However, less prominent flare shapes exist and do not take on the appearance of a bell. In the 1980s, flare pants went to the back of the closet for a skinny look, but were brought out again in the mid-to-late 1990s and 21st century when the boot cut look became popular.
Boot Cut Flares
This style pant lives up to its name as they work well with boots. Manufacturers specifically make boot cut flares with a wide leg so they fit over the boot so that wearers do not have to tuck them into the boot. Of course, people wear boot cut slacks and jeans with other types of shoes, but no other type of pants easily roll over boots the way boot cut flares do. The flare does not need to be prominent, but just wide enough to fit over both fashionable boots and practical winter boots.
Flare Jeans and Flare Slacks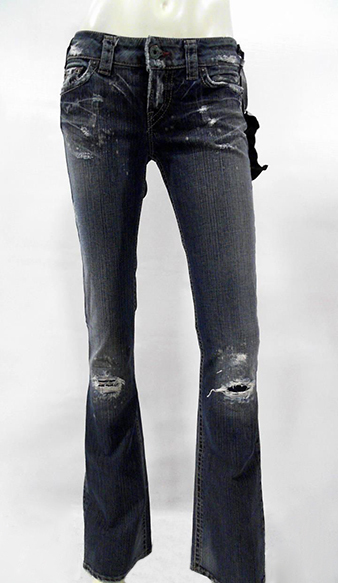 Choose flare jeans for nearly any occasion and wear them for errands, a trip to the cinema, or a casual meal out. Pair them with boots, trainers, sandals, or even flip-flops for a casual look. If you need to go dressy, pick a pair of flare slacks made from polyester and stretch materials. Black flares often work best because the leg is not prominent with such a dark colour and therefore does not take a bell-bottom look. Choose high heel pumps, ballet flats, or leather boots to go with flare slacks, but do not tuck the pants into the boot, as the wide leg will cause the material to bunch up.
Flare Jean Types
Choose whatever type of flare jeans fits your body best. If you have wide hips, choose a mid-rise flare jean, but if you have a more boyish figure, low-rise flares work well. For comfort, choose a stretch jean, and for a trendy look, pick a pair of jeans with uniform cuts and tears.