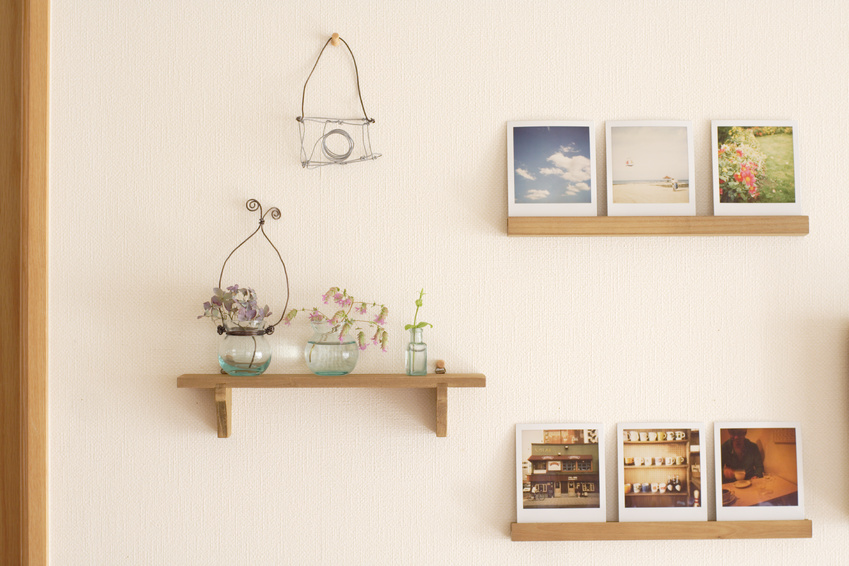 For as simple as floating shelves are, they have a big impact on a room's decor. They feature no visible brackets so the design is sleek, clean, and contemporary. The anchors are hidden behind the frame, and the shelves come in many sizes and finishes. Some are even big enough to be a mantelpiece and small enough to hold one miniature vase.
Floating Shelf Sizes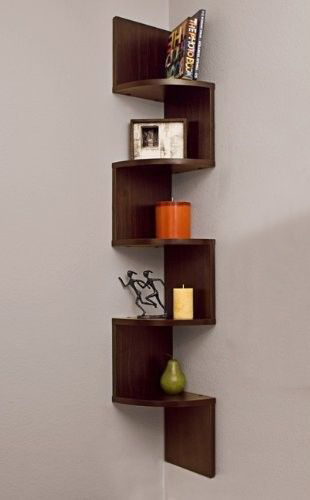 Standard floating shelves are typically smaller in nature and very lightweight. This is because the support system has to be small in order to hide behind the frame. Due to the small support system, floating shelves have a limited weight capacity that must be adhered to. Overloading one causes it to break off the wall. Plan ahead to decide what items you want to place on the shelves. Weigh the items and find a shelf that can handle the load. A floating corner shelf can sometimes support a little more weight.
Finishes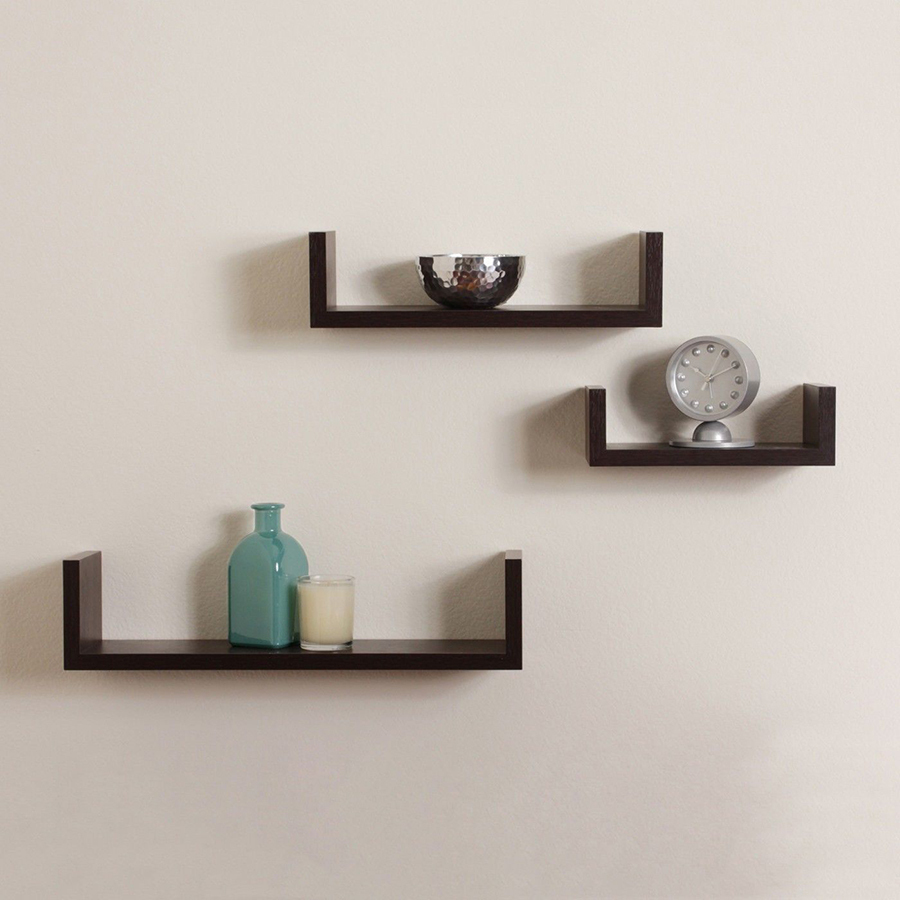 Most shelves are wood veneer unless they are heavy-duty because solid wood options, such as a solid oak floating shelf, weighs too much. However, a veneer can look very natural on a wooden floating shelf, so do not be too put off. Standard colours, such as black and white, go well in most decors. Of course, fun varieties like floating glass shelves or pink and blue ones for children's rooms.
Centrepiece
Most people think of floating shelves as an accent piece in the room. However, a larger shelf can become a focal point and actual furniture piece. Some shelves are big enough to become a side table or accessory table. Just keep in mind that the anchoring system differs from those on larger shelves. This is because they have to support more weight. Some are actually framed into the wall with sheetrock around the supporting beams.
Storage Space
Floating shelves are great for adding storage in confined spaces. Not only do they require less room, but they do not overwhelm compact areas. Stack several floating shelves vertically on the wall in the bathroom and keep washcloths or other toiletries on them. Perhaps your kitchen could use a few extra places to put cooking utensils on. One shelf could fit over the oven or several could be placed next to the fridge.
Displaying Items
A single floating shelf dedicated to a particular piece is a great way to show off art, antiques, or family relic. You can even stack several miniature shelves around the centre one, and put a single tea light candle on each shelf.