Fog lights make it possible to see in misty weather conditions when a lot of moisture is in the air. Driving lights help illuminate the road ahead, but the narrow beams of light reflect off the moisture in the air and make it difficult to see. Fog lights, on the other hand, are usually low on the fronts of vehicles and disperse wide beams with fewer issues with reflection. Consumers can find a variety of fog lights for available for their needs.
Fog Light Colours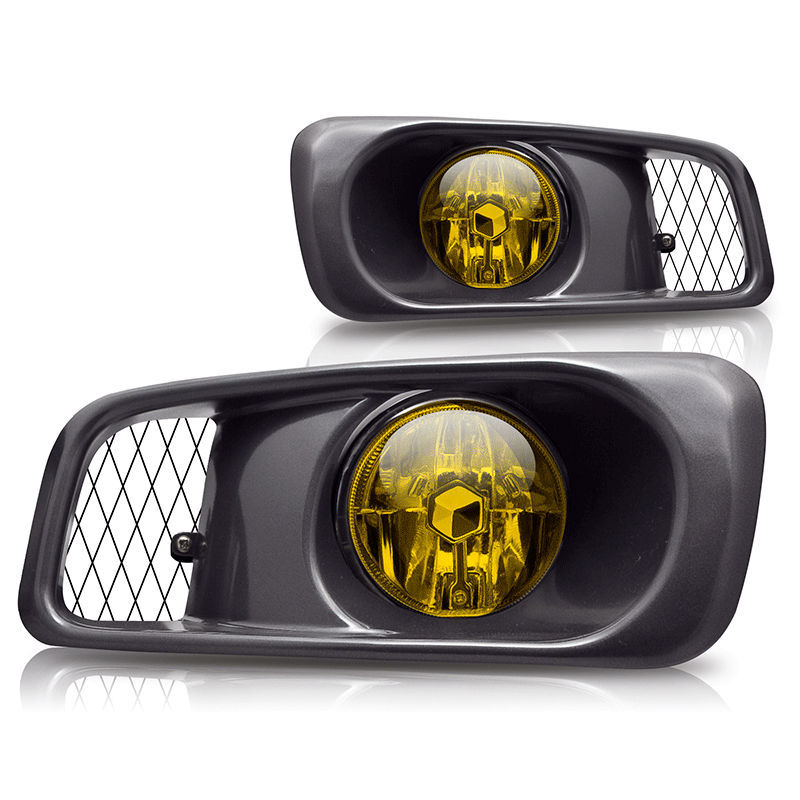 Although you have many options when it comes to choosing the colours of fog lights, a few hues seem to work better than others. For example, some experts claim yellow fog lights are the safest with the lowest amount of reflection. The dull colour is also less distracting to other drivers. However, installing other colours such as purple or blue does give car owners a chance to give their vehicles a high-tech look. Rear fog lights are less common, but red is a popular choice.
Fog Light Location and Compatibility

As a general rule, fog lights should always be close to the ground to make sure any reflected light hits the ground and not the driver's eyes. Consumers who do not have vehicles with built-in fog lights can purchase universal fog lights that mount onto bumpers. Placing lights on bumpers gives you the opportunity to choose large fog lights, which is also beneficial, but lights must be compatible with a car's make and model. Aftermarket car parts come in more varieties than OEM parts and have different price points, but both types are generally available.
Types of Fog Lights
Just like driving lights, fog lights come with a variety of bulb options. For example, LED fog lights are the most durable because they do not have any filaments or fragile components inside. They also use the least amount of power and do not generate a lot of heat. Because they outlast other kinds of bulbs, they are good choices. However, HID fog lights also produce more light and consume less energy than halogen bulbs. A reputable brand like Hella offers different types of bulbs and bulb intensities. Every type of bulb varies in the amount of power it produces. However, power is not everything with fog lamps. These lights simply need to disperse wide, short beams, and too much power is often counterproductive.