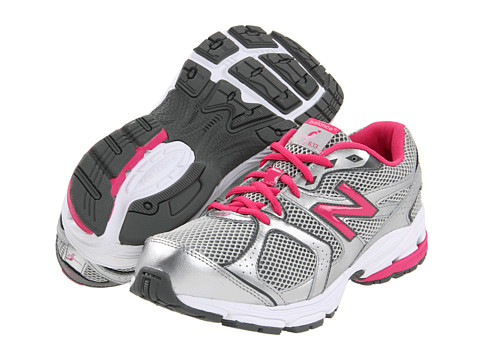 Casual shoes are essential items that every girl needs for school, recreation, or just spending a fun weekend at the seaside. Today, girls' casual shoes offer an enormous range of choices for consumers to benefit from, including stylish trainers, rubberised sandals, and even decorated wellies. Any one of these options can be just the touch a girl wants to add a bit of colour and style to her everyday look.
Of course, given the diversity of the marketplace, narrowing in on a selection can be a daunting process. This guide provides adults and children with a look at the more popular styles of girls' casual shoes. The guide discusses some of the decorative details that come with shoes in addition to offering insight on where the shoes can be worn. The guide also reviews shoe sizes and how adults can ensure a good fit to a shoe. Readers can also benefit from learning about how one can purchase girls' casual shoes from the online auction site, eBay.
Types of Girls' Casual Shoes
The shoe market offers a wide variety for girls. The following is a list of the more popular styles.
Trainers
Gone are the days of the dull and boyish trainer. The market offers a diverse array of trainers that span from the casual and simple to the more ornate kind. Trainers are the ultimate casual shoe for any child, providing comfort, durability, and stability. Girls can find many options that complement different outfits or looks, including trainers that feature popular logos, cartoon characters, and stylish detailing such as sparkles or bows.
Plimsolls
These reliable, flat canvas shoes are moving from the world of the gym class into the world of fashion. Plimsolls that are flattering and fun are available in the market and include a range of stylish designs and options. A plimsoll, also spelled plimsole, has a flat rubberised sole and a canvas body. The body of the shoe can be built like a lace-up or velcro trainer, or it can just feature a slip-on design. Like all popular casual shoes for girls, they can feature design accents such as sparkle effects, bows, cartoon characters, and other detailing young girls enjoy.
Sandals
Sandals are a wide category of girls' casual shoes that can incorporate everything from a strappy, leather shoe to a rubberised clog. Girls' sandals are great summer and spring options as most of them give the foot a bit of room to breathe. The flip-flop variety of sandal is particularly popular for beach and pool excursions. This type can feature a simple design or very ornate style with flowers and bows applied to the thin straps on the shoe. Rubber clogs are also becoming increasingly popular, giving girls a solid sandal to move and play in that can be readily cleaned by mum or dad with a basic wet cloth.
Wellingtons
These stalwart rain boots, commonly referred to as "Wellies", hold an essential place in any British girls' life, protecting her from wet weather any time of the year. Wellingtons might have been drab affairs in the past, but today they are colourful and stylish items that a girl can add to her collection of footwear.
Wellingtons feature fun designs that can range from rainbows to polka dots to flowers. Some of these boots feature popular logos or cartoon characters, providing a wide range of ways to give these practical boots a bit of fun. Parents can also keep an eye out for winterised Wellies which feature lined interiors and a sole with a heavier tread for navigating slick surfaces in snow and ice conditions.
Mary Jane-Style Girls' Casual Shoes
Mary Janes are flat, slip-on shoes that feature a strap across the instep to secure the shoe in place. This strap can close with a snap, a buckle, velcro, and in some instances, simply stretches up and down to let the foot in and out of the shoe. Traditionally considered a more formal shoe, many Mary Janes of today are casual and appropriate for daily activity. Casual mary janes may be made of canvas, patent leather, and other materials.
Mary Janes are a popular option for toddlers and infants, as well. They are easy to slip on and off and provide a stable, flat surface for new walkers while retaining a note of femininity that might be missing from a trainer.
Getting the Right Size of Girls' Casual Shoes
When shopping for a girls' pair of casual shoes, it is important to get the sizing of the shoes correct. The size of a shoe can affect the comfort and safety of a child and impact how long a shoe lasts. To find the right pair of shoes, the child's foot must be measured first.
Measuring a Foot for Sizing
To measure a child's foot, a parent can begin by taping a regular piece of A4 paper to the floor. The child should then stand on the piece of paper in bare feet. It is important to remember that most individuals have one foot that is larger than the other; the larger foot should be used as the sizing foot. Once the child is standing on the paper, the adult can trace the outline of the foot and then draw two lines across the topmost point of the foot and at the heel. From there, it is a simple process of using a measuring tape or ruler to get the length in centimetres from the heel to the furthermost tip of the toes.
Average Sizes for Girls' Casual Shoes
When looking for shoes, adults may find a range of sizes on the market, including sizes from the UK specifically, the Euro Zone, and even the United States. The following chart provides the respective sizes in each category for each foot length in centimetres.
Foot Length

in Centimetres (cm)

UK Size

Euro Size

USA Size

9.3

0

16

1

10

1

17

2

11

2

18

3

11.6

3

19

4

12.3

4

20

5

13.7

5

22

6

14.4

6

23

7

15

7

24

8

15.6

8

25

9

17

9

27

10

17.7

10

28

11

18.4

11

29

12

19

12

30

13

20.4

13

32

1

21

1

33

2

21.7

2

34

3

23

3

36

4

23.6

4

37

5

24.3

5

38

6

25

6

39

7

25.7

7

40

8
It is important for consumers to keep in mind that sizes can vary from manufacturer to manufacturer. It is crucial to confirm sizing with a manufacturer to ensure a good fit. Since children grow fast, it can be a good idea to size up, as long as a shoe still fits comfortably and securely. In this way, a girl has some room to grow into a shoe before growing out of it.
Shopping for Girls' Casual Shoes
Local retail shops and shoe vendors carry a range of trendy items that rotate seasonally. These local, offline options can offer some variety of selection, but are limited in their catalogues by particular trends or the weather in a given season. Adults who want to access an extensive, year-round range of options in girls' casual shoes would do better to leverage the powers of online auction site, eBay.
Buying Girls' Casual Shoes on eBay
To begin a search for girls' casual shoes on eBay, you can start by running a search with the general term "girls casual shoes". This provides you with an overview of what is available on the website. The site also offers related search suggestions when you run a search, so they can open up additional options for you. If you already have a specific style in mind, you can run a search with a narrower term such as "girls pink sandal". Either method can yield multiple listings that you can look through to find an ideal pair of shoes for a girl.
Getting to Know Your Sellers on eBay
When shopping on this auction site, it can be a good idea to get to know the sellers you are interested in buying from. You can do this by looking through their past auctions and reviewing the feedback they have received from other customers. This can increase your confidence in the buying process on eBay.
Conclusion
Shoes are a fun and creative way for girls to explore their personal sense of style and add some unique fashion touches to their everyday lives. Adults who are aiding children in a search for girls' casual shoes can look through any one of the several options in the market, including brightly-coloured Wellies and pragmatic plimsolls. These types of casual shoes can be found in some degree at local retailers. However, the online auction site, eBay, offers one of the larger catalogues of girls' casual shoes found online. On eBay, consumers can access almost any shoe at any time of the year, buying a sandal in the winter or a winter boot in the spring. This unprecedented access gives adults and children one of the more efficient ways in which one can buy girls' casual shoes. With its user-friendly functionalities, eBay makes finding the perfect pair of girls' casual shoes an easy process.