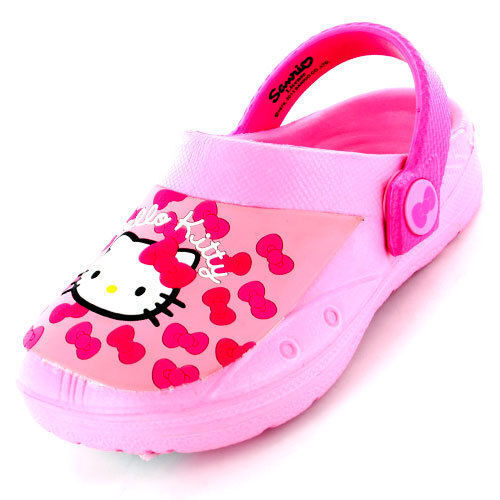 Clogs are shoes with open backs and closed toes. The have thick soles and a clunky heel which makes them one of the more comfortable shoes with heels to wear because they are easier to balance in. The traditional soles are made with wood but today they come in a variety of materials. Since clogs are known to be comfortable and easy to wear, they are very popular among women and girls. It is rare to find a good looking shoe that offers both style and comfort. In fact, clogs are so comfortable that they are quite often worn professionally such as in the medical world.
These shoes are great for girls to wear to school because they have the look that they desire while also being practical to wear for long periods of time. This gives parents a way to give their girls what they want without compromising on safety. Shopping for shoes can be a cumbersome process for parents because their girls have to like the shoes and the parents have to approve them. The following section will guide parents in selecting clogs that both they and their girls will be satisfied with.
History of Clogs
Clogs have a rich history in the Netherlands, where the original designs were far different than the ones seen today. The shoes have been worn by the Dutch since the medieval times and were made entirely out of woods like alder and willow. They date back to 1570 and were originally worn by farmers, fisherman, and other workers who were in areas with sharp debris on the ground.
The original shoes were made by hand with painstaking attention to detail. Each shoe had to come from the same side of the tree to insure that they would shrink and age at the same rate. Today the wooden shoes are made by machine and used mostly for decoration with the exception of the cloggers. Dutch clogging is a cultural tradition in which dancers tap out a rhythm in their shoes. The clogs worn by the dancers are designed a little different to be more effective. They are lighterweight, the soles are made from ash wood, and the ankle portion is cut lower.
Factors of Choosing Girls' Clogs
There are a lot of things to consider when shopping for clogs. The most important factor is their level of comfort. They are simple shoes that are both sturdy and functional, but some of the inexpensive ones may not offer as much comfort as they were intended to.
Materials
The material of the shoes makes a big difference. Clogs are generally made with wood, rubber, or a mix of synthetic materials. Wooden soles definitely have a unique and stylish look but there wear out fast and usually not evenly. They often wear down at a slant which can cause strain on the joints. Wood also does not absorb impacts well. Rubber and synthetic blends are easier on the body because they offer some cushion and absorption of impacts when walking.
Sizing
Sizing is a big factor in comfort, especially for young girls. Their feet are continuously growing which makes it even more important for parents to measure the length of their child's feet before shopping. Compare the measurements with the chart below to find their current shoe size.
| | |
| --- | --- |
| UK Girls Shoe Size | Foot Length (cm) |
| 4 | 12.3 |
| 4.5 | 13 |
| 5 | 13.7 |
| 6 | 14.4 |
| 7 | 15 |
| 8 | 15.6 |
| 8.5 | 16.3 |
| 9 | 17 |
| 10 | 17.7 |
| 11 | 18.4 |
| 12 | 19 |
| 12.5 | 19.7 |
| 13 | 20.4 |
| 1 | 21 |
| 2 | 21.7 |
| 2.5 | 22.3 |
| 3 | 23 |
| 4 | 23.6 |
| 5 | 24.6 |
Keep in mind that girls' feet grow quickly especially between the ages of 6 and 12. Do not fall into the trap of going using your daughter's previous shoe size when shopping because they may have already outgrown their last pair of shoes. Not measuring will result in the new clogs only being worn for a short period of time before they do not fit anymore.
Heel Height
The heel height makes a big difference in comfort and practicality. What occasions the shoes will be worn to will play a part in this decision. If the clogs are going to be worn for long periods of time like at school, then parents are better off selecting clogs with a lower heel. For fancier occasions when the daughter is dressing up, a higher heel may be more acceptable.
What to Wear Clogs With
Another part of the decision process is to figure out what the clogs will be worn with. Clogs come in all kinds of colour variations and some even have patterns so they will need to match the existing outfits that the daughter has. Parents can lay out all of their daughter's clothes to get a good look at the inventory and figure out what colours and designs will work with the clothing.
Types of Clogs
When it comes to clogs, there are several types to choose from. Some have a specific purpose so it is important for parents to understand what all of their options are. The chart below lists the main seven classifications of girls' clogs.
| | |
| --- | --- |
| Type of Girls' Clogs | Description |
| Casual | Casual clogs generally have a lower heel and a modest design. They can be worn with both jeans and a dress and are usually okay to wear for long periods of time |
| Dancing | Dancing clogs are used for festivals by cloggers. They are wooden, lightweight, and designed for the dance |
| Dressy | Dressy clogs have high heels with more elaborate materials and embellishments. Sometimes they can be worn with a nice pair of jeans but they are generally best with dresses and dress trousers |
| Full Rubber | Fully rubber clogs are designed to be simple, yet comfortable. They have to be worn with socks because rubber does not absorb moisture |
| Plastic | Plastic clogs are purely designed for comfort and convenience. They are easy to slip on and off and they can be washed easily. Most people wear these to run quick errands or working in the garden because they are not aesthetically pleasing |
| Professional | Professional clogs are designed for maximum comfort and they are worn by everyone. They have rubber soles with a lot of padding |
| Wooden | Wooden clogs come from the Netherlands are only used for decoration, festivals, or dancing |
Since clogs are great shoes that can be worn all year round, buying more than one type is not a bad idea. This will give girls several pairs of comfortable shoes that can be worn in different ways.
Where to Shop for Girls' Clogs
Although clogs are comfortable and fashionable, they are not quite popular enough yet to be found in every shop. In fact, the majority of shops will not have any or they will have only one or two styles. Being limited to such a small selection is a shame because clogs come in so many stylish variations. One way to get around the limitation is to shop online. By using websites like eBay parents and their daughters can browse through thousands of shoes and ultimately find the ones that are perfect for them. In addition, this allows them to get all of their shopping done in one place because eBay has nearly everything for sale that people would ever need. By eliminating the time and hassle of travelling from shop to shop, parents can create more time in the day to get the things done that they need to.
Find Girls' Clogs on eBay
eBay makes the shopping process very easy for everyone. To find what you are looking for, you can take a tour of the Category page and see all of the things for sale, or you can simply use the search box that is located on every eBay page. To use the search box, just type what you are looking for into the box and click Search. You can be as broad or specific as you want. Broader terms will generate more listings to go through, while specific ones will bring up exactly what you want. For example, searching for " Girls Clogs" is broad and ebay will show you every single kind of clog for girls. Searching for " Girls Rubber Clogs" will only produce a list of rubber clogs for girls.
Once you have pulled up a list of items, you have the option of narrowing them down according to your criteria. You can choose the shoe size, whether the shoes are new or used, and you can enter in your price range. eBay will then rearrange the list and hide the products that are outside of your specifications. Another way to speed things up is to sort the listings by price.
Conclusion
Clogs are versatile shoes that can be worn in all the seasons and to any occasion. They are classy, attractive, comfortable, and they help keep the feet cooler than fully enclosed shoes do. Clogs are practical enough that parents do not mind buying them for their girls, who are oftentimes very fashion conscious. Parents can relax knowing that their daughter is not walking around in dysfunctional stilettos. Because of all their perks, every girl would benefit from having one or several pairs of clogs added to their wardrobe. These are shoes that should not be underestimated and they are easy to find when using sites like eBay.