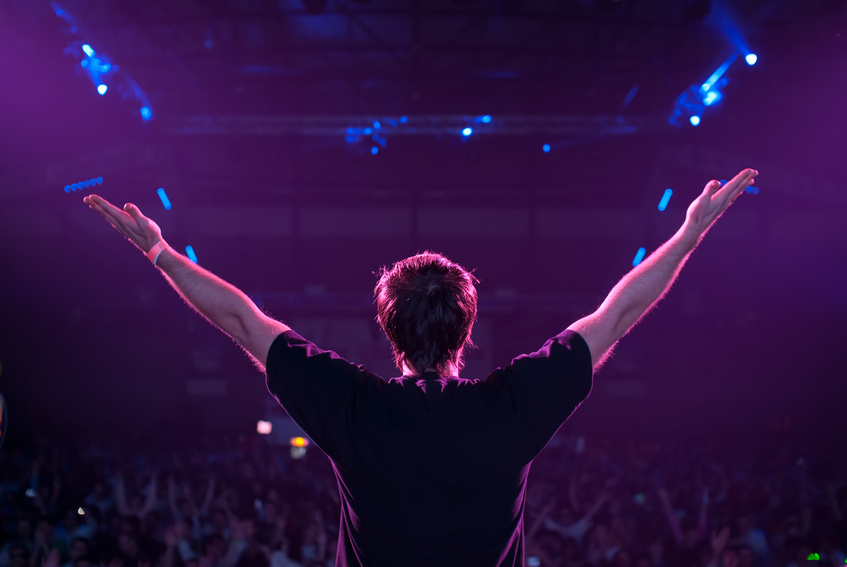 Dance music is one of the few truly global genres of music. Since rhythm and movement are more important than lyrics, dance music transcends language barriers and even international borders. For this reason, The Global Gathering Festival, a celebration of dance music, has been a success from the very beginning. Held in several countries where dance music is especially popular, the Global Gathering Festival hits the U.K. in the last week of July each year. Visitors to the U.K. festival, however, are from all over the world, including the Americas and Europe.
Tickets, therefore can be hard to come by. Those who plan well in advance, snatch them up as soon as they are available. For those who may take longer to solidify their July schedules, tickets are available on eBay. Attending the Global Gathering Festival is, for many music fans, a once-in-a-lifetime event, therefore it helps to be prepared before buying tickets. This includes learning about the festival itself, as well as what to expect when there, and what to bring.
About the Global Gathering Festival
The Global Gathering Festival was started in 2001 in Stratford-upon-Avon, the home of William Shakespeare. At the time, an open air festival for dance music was unprecedented, as dance music has traditionally been confined to darkened clubs in urban areas. However, the sheer demand for and popularity of dance music meant that the first Global Gathering Festival was a huge success.
Since then, the attendance has increased and the Festival itself has gotten more and more worldwide acclaim. Along with the annual festival held in the U.K., there have been Global gathering Festivals in the United States, Poland, Russia, Turkey, Belarus, Ukraine, and many other countries. Today, the U.K. Festival is held at Long Marston Airfield in Stratford-upon-Avon.
How the Festival Works
The Global Gathering Festival is similar to many other outdoor music festivals. Rather than one group or act on a stage at a time, there are multiple stages and over 100 different performers playing music over the course of the entire festival. Later festivals have had at least sixteen stages available at one time. Basically, this means that those who buy tickets have access to all of these performances. However, nobody would be able to see everything that is available all at one time.
Camping and Food
The vast majority of those who attend the Global Gathering Festival stay in the campsite that is set up next to the venue. Camping is, however, restricted to those who hold a weekend pass. Those who only come for one day are not allowed to camp or set up a tent. Those who hold VIP passes are allowed earlier access to the VIP campsite, which means that they can pick the best spot to set up their tents.
Many of those who camp at the festival bring some of their own food, but this food must be pre-cooked or require no cooking at all. Each campsite is equipped with toilets, running water, ATM machines, and a variety of entertainments, along with food for purchase. It should be noted that certain amenities, like the cash in an ATM machine may run out due to the sheer number of people who attend.
Musical Performances
For the uninitiated, dance music is a category that seems fairly easy to understand. The truth, however, is that dance music is made of many distinct genres. Among the performers found at the Global Gathering Festival are top groups in various areas of electronic music like dubstep, house, and trance, among others. In many cases, the groups that perform are established and typically popular ones, but there are also up and coming groups as well to check out. Occasionally, there are performances from other musicians who are mostly known most popularly for producing music from other genres, such as rap or rock.
What to Bring to the Global Gathering Festival
For those who have purchased the weekend pass rather than a single day ticket, camping is the best option for accommodations. Some people may choose to stay in a nearby hotel, but this is more expensive than camping, which is most often free or inexpensive. When you are camping, the most obviously thing to bring is a tent. This tent cannot be a gazebo or a trailer tent, nor can it be an awning. Camping also requires some kind of bed, which means a cot and sleeping bag, or a sleeping bag by itself.
Plan for Weather
Since the Festival is held outdoors, participants are subject to the whims of nature. Although it takes place in July, during the height of summer, rain is always a possibility. For this reason, it is helpful to bring water-resistant clothing or a change of clothes. At the same time, extreme heat may potentially cause sunstroke and sunburns, which means that a good hat and sunglasses may be helpful. Heat also means that there is a risk of dehydration, and while running water is available in the campsites, refillable water bottles may be a good idea as well.
Restrictions
As is the case with food that requires cooking, there are some other things that attendees are not allowed to bring to the Global Gathering Festival. Among these are alcoholic beverages. Beverages that are non alcoholic in nature are allowed as long as they are in a sealed plastic container. Each person is allowed to bring a maximum of 2 litres of non-alcoholic liquid to the campsites, but not into the arena.
Security
While there is security at the festival, this does not mean that leaving valuables in a tent is a good idea. Undercover security may not be able to detect theft, although they can help to quell any disputes or disturbances. A better option is to store valuables in the lockers that are provided among the different campsites. It should be noted that each person is subject to a fairly thorough search before entering in order to prevent the smuggling of contraband, weapons, or any other illegal devices into the festival.
What to Look For When Buying Tickets to the Global Gathering Festival
Since the Global Gathering Festival is an open air festival, there is no need to hold out for specific seats. In fact, there are no seats at all, and anyone who wishes to sit down must go to a designated area. There are, however, differences between VIP tickets and regular tickets, apart from the ability to access a campsite earlier.
VIP Ticket Benefits
Access to VIP areas; VIP woods and fields

Separate, faster entrance to the venue

VIP car park and separate VIP campground with more amenities
It should be noted that the Global Gathering Festival is intended for those 18 years of age or older. Everyone who attends is required to present an ID in order to gain entrance.
Buying Tickets to the Global Gathering Festival on eBay
For those who want an alternate source for tickets to the Global Gathering Festival, eBay is a worthwhile option. The tickets available are sold by a variety of sellers. These tickets may include VIP tickets or they may be regular tickets, and those who want to attend can compare prices and options before buying. The best way to locate tickets to the festival is to use the search bar found on any eBay page. This ticket search can be as simple as typing in: 'Global Gathering Festival tickets'. Of course those who want VIP tickets should add that detail into the search box as well.
Be Thorough
It is always important to make certain that tickets are useable and for the appropriate day and time. It would be highly frustrating for a music fan to buy what they thought was a weekend pass, only to discover that it was in fact a one-day ticket. This is especially important when buying multiple tickets, as one mistake can mean one member of a group being left out. It is easy when navigating through eBay to ask questions of sellers. The product description and photos of tickets should help clear up any confusion as well.
Conclusion
The Global Gathering Festival is one of the world's biggest concerts. This festival brings a number of fans and performers from around the world. In the U.K., the festival is a major event each year, allowing people to enjoy their favourite music while surrounded by the beauty of nature. The outdoor venue allows thousands upon thousands of people to attend, therefore tickets are generally available for those who want them.
When buying tickets to the festival, it is helpful to be aware of several things. First, a sense of how the festival began and where it comes from can enhance the experience. More importantly, however, is the understanding of how the festival works, especially in terms of how attendees can set up tents and camp for the duration of the festival. It is also helpful to know what can and cannot be brought into the festival. With a clear understanding of how the festival is run, buying tickets can be a fun and rewarding experience, leading to much anticipation before the actual event as well as an enjoyable time while there.