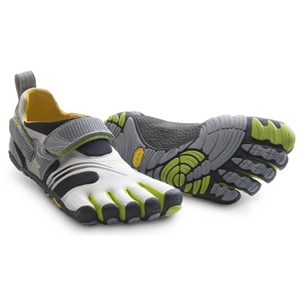 Hiking is a great way to experience the outdoors as an accessible and affordable activity. One of the most important pieces of kit needed for hiking is the boots you wear. eBay has a wide variety of boots, from simple, classic leather designs to more technologically advanced fabric ones. Choosing the right boot for particular conditions is important to make sure you are comfortable and safe.
This guide will explain the different components of a hiking boot, the main types of hiking and walking and which boot is best suited to it. It will also go through the simple steps of making a purchase on eBay.
Components of a Hiking Boot
Upper
This is the outer layer of the boot; here are the materials that are commonly used:
| Material | Description |
| --- | --- |
| Leather | Good stability, comfortable and are waterproof, leather boots are very hardwearing and are great on rough terrains. Leather is also breathable. |
| Suede and Breathable Fabrics | Breathable fabrics and suede are used for a more lightweight boot, and are less suitable for tough terrains, as they are softer than leather boots. |
| Plastic | Totally waterproof, and very warm, they are great for extremely cold conditions. |
Midsole
The midsole section is between the sole and the upper layer of the boot, it runs the whole length of the boot, providing comfort and protection for the whole foot. It helps provide longitudinal and lateral stiffness. It is also an important layer as it enhances the shoe's shock absorbance, making walking up hill and down steep descents more comfortable.
The midsole is built up with layers of EVA (Ethylene Vinyl Acetate) or PU (Polyurethane).
EVA provides cushioning and rebounding qualities to keep boots comfortable.
PU also offers cushioning, and is very hardwearing - more so than EVA. They are often used together in the midsole.
Sole Unit
There are many different types of sole, each designed for specific terrains.
Soles are very hardwearing and designed to give the foot support.
They are usually made from a high-carbon content rubber, but natural rubber is also sometimes used, as well as a mix of both.
The sole is flexible, and gives good grip on rough, rocky terrain.
Some soles are designed to unclog, meaning there is no build up of mud and stones.
Some boots are made with injection-moulded technology, as the shoe's components are cast together to ensure durability. This reinforcement makes the shoe stronger because of the layers that are built up in the process.
Liner
The lining in hiking boots helps prevent feet getting wet and keeps them warm. Many are made from breathable fabrics, but they are not usually as breathable as unlined boots, as another layer had been added. For hiking in warmer climates it may be a better to choose an unlined boot, as the feet won't get so hot.
Boots also have an inbuilt insole. Similar to the lining, it is usually padded for comfort. Some are made from memory foam, so they form a shape around the foot.
Liners are designed to move moisture away from the foot to the outer layers of the boot where it can evaporate, while preventing external moisture getting inside the boot to the foot.
Laces
Most hiking boots have braided nylon laces.. These require different lacing systems, and sometimes a combination is used. This is done so to keep laces held in a snug position. Some lacing systems include:
Eyelet
D-rings
Hooks
Webbing
Shanks
Shanks are metal plates incorporated into the sole to make the shoe sturdier, stronger and more rigid; they either cover the whole sole, 3 quarters or half, giving different amounts of stiffness.
Crampons
These are spikes added to mountain boots to provide traction in snow and icy conditions.
Waterproofing Boots
Boots can be made waterproof if they are not already, and some waterproof and leather boots suggest this is done before use anyway. A waterproof coating can be applied to the boots at home, and it is easy to do. Products come as anaerosol and the treatment is sprayed on to the surface of the boot. It also comes in a liquid form, in a tube or as a wax that is rubbed on.
Types of Hiking and Walking Boots
Hill Walking
Also called trail boots are suitable for steep inclines, muddy and wet conditions encountered on hill walks, trail and fell walking. These boots have a high ankle to prevent the ankle from twisting, and give stability and protection.
Mountain Walking
Mountaineering boots are very strong, with a stiff sole. They are very durable and often have crampons attached to help mountain climbing activities. They are heavier than walking boots and made out of more robust materials. The ankle is high to give the maximum support possible.
The main differences between hill and mountain walking boots are:
| Hill Walking Boots | Mountain Walking Boots |
| --- | --- |
| Suitable for day and week long walks on trails, steep hills and uneven terrains in wet conditions | Suitable for climbing activities |
| Lightweight comfortable fabric for long walks | Heavy, hardwearing boots for stability when climbing |
| Flexible sole for walking over rough terrain | Stiff, rigid sole and reinforced toe to protect feet. |
| Boots are best suited to walking and hiking situations. | Crampons can be added for traction and grip in icy and snowy conditions. |
What Size to Buy
It is important to get the correct size of walking boots to prevent feet from bruising, blistering and becoming sore. Generally, walking boots are purchased half a size, or a size larger than normal shoes, allowing for thick socks and comfortable movement. However, sizes can differ between manufacturers, so it is not an exact science.
If unsure, contact the seller for exact measurements and compare this to footwear that you already own. Can you fit your feet in a shoe of the same size with thick hiking socks on?
How to Break In Hiking Boots
Hiking boots are generally quite stiff when they are new, so to improve hiking comfort it is a good idea to break them in before they are worn hiking. To do this, wear them around the house for a few hours at a time. This helps to soften them and they will begin to mould around the feet. Gradually build up to short walks outside. If feet start to become sore, apply a plaster to the painful area when wearing the boots.
Hiking Boot Care
Caring for hiking boots will help to enhance their performance and prolong their life. Here are some ways to look after hiking boots:
Clean boots after use, removing all dirt, as this can damage the surface of the boot and its ability to breath.
Allow boots to dry naturally without using excess heat from hair dryers or radiators, as this can damage them.
Re-waterproof boots to help keep them waterproof and stop water penetrating the inner layers.
Use leather protector for leather boots.
How to Buy Hiking Boots on eBay
Whether you have a strong idea of the product you want to purchase, or want to browse what's on offer, eBay is a great place to buy hiking boots for women. Here are two simple ways to find the great offers on eBay:
· Brand names and particular terms can be searched on the eBay home page, giving fast, related results. For example, 'women's leather hiking boots' gives a long list of results directly relating to the words searched. This list can be refined using the categories and options on the left of the page; eBay will also suggest related eBay shops and popular products.
· Alternatively, you can go straight to the category to see the whole range of products available. Hiking boots can be found in the 'Sporting Goods' category or 'Clothes, Shoes & Accessories'. Shopping this way will make it easier to find other related products, such as socks and waterproofing treatments. Also, women's products have their own sub categories.
Things to Consider Before Making a Purchase
Buying products on eBay is easy and enjoyable, but here are a few things to keep in mind when buying hiking boots:
Make sure the product is suitable for the intended use, the kind of walking activity, weather conditions and length of walk.
Make sure the boots are the correct size. If unsure of the sizes, contact the seller for more information and exact measurements.
Read the product description carefully, as it may give extra advice and information about the product.
Colour specific products may differ from the image shown, and a colour choice may be available.
Conclusion
This guide has explained the different components of a hiking boot,, what situations and conditions they are most suited to, as well as how easy it is to find great products on eBay.
By taking good care of your hiking boots they will stay in great condition, keeping feet comfortable and dry for many walks. Hiking is a great activity to partake in, as it is rewarding in many aspects, and with the help of the great value products available on eBay it can be an affordable hobby.