Decorating your own clothing and accessories with beautiful rhinestones in personalised ways is not only a fun and engaging hobby, but a great way to enhance your fashion. When it comes to crystal or rhinestone application onto materials, one of the easiest tools is hot fix beads. However, in order to capitalise on the style possibilities, it is important to understand the function of hot fix beads and your choices in terms of materials and tools to use along with them.
What Are Hot Fix Beads?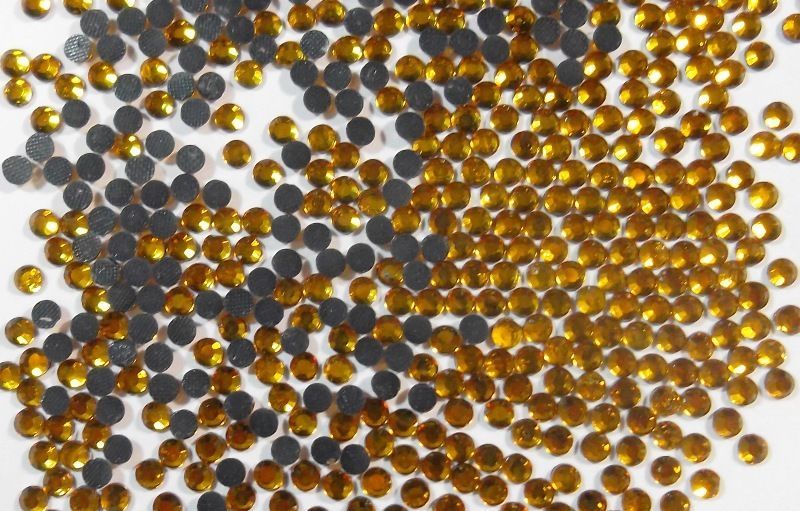 Popularised by the Swarovski company of Austria, the use of crystal rhinestones in fashion, particularly stage wear and costumes, is not new. However, with the introduction of hot fix beads, Swarovski and others like the company took the concept of decorating clothing with crystals, rhinestones, and other beads into the home. Unlike more traditional crystals applied to clothing, which you must mount with metal claws, hot fix beads or hot fix rhinestones transfer when the glue included on their backing is heated. The ideal temperature for hot fix bead application is anything between 177 and 204 degrees Celsius. Proper application also requires heavy, consistently applied pressure. The result is nearly identical to professional application by other means, but significantly quicker and easier.
Two Ways to Apply Hot Fix Beads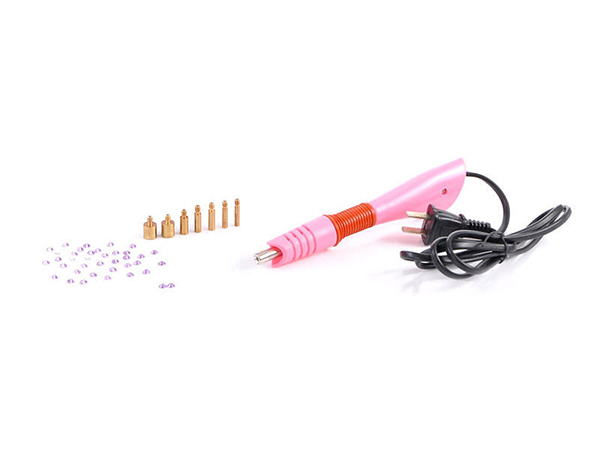 Because of the heat and temperature requirements, applying hot fix beads at home requires special tools and/or techniques. Which technique you employ depends on the project. The most popular and simplest option is the use of a hot fix applicator. This tool comes outfitted with pre-sized tips which conform to the most popular sizes of hot fix beads, generally between 2 mm and 7 mm. Place the tip of the applicator over each rhinestone and hold it there for a few seconds to allow the glue on the hot fix bead to melt. Alternately, affix the rhinestones with a standard home iron along with hot fix transfer paper. This allows for the transfer of more than one bead at a time over a larger area.
Most Popular Types of Hot Fix Beads
Finding Swarovski hot fix beads or those from other companies is simple, but determining the amount and colour needed for each project is a personal choice. Hot fix beads come in dozens of colours and many different shapes including:
Xilion rose
Flowers
Rimmed
Pearls
Leaf
Pear
Square
Square chessboard
Solaris
Triangle
Heart
Essentially, the best way to choose the hot fix beads you need is to consider the design and size of the material first, calculate the number of rhinestones, shape, and colour needed, and then buy in bulk. Usually hot fix beads, like other decorative rhinestones, come in pre-designated sizes, most popularly by the dozen (12), gross (144), or masse (1200). It is also possible to buy a mixed pack of rhinestones with a variety of colour and size options.