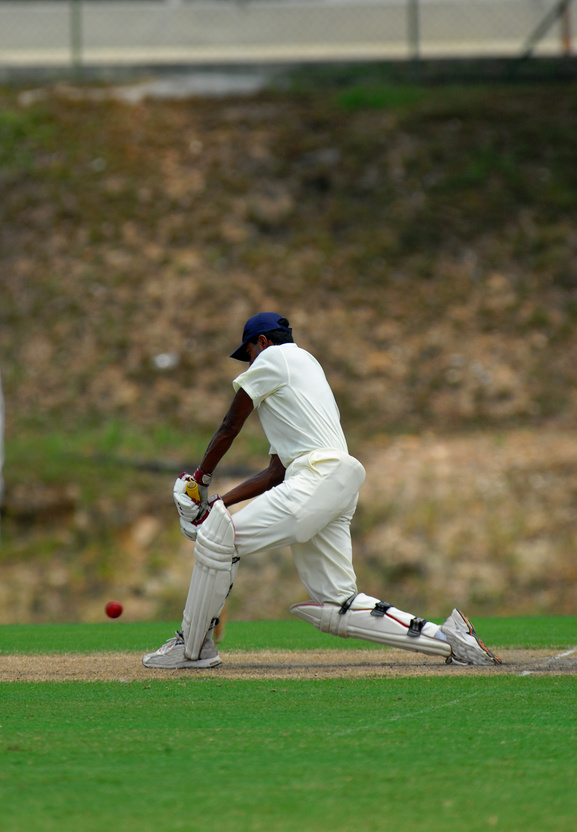 Buying tickets to most current events, particularly sporting activities, requires good timing. If it is a popular event, ticket costs tend to soar nearer to the time of the event. Tickets to ICC Champions Trophy matches generally go on sale weeks prior to the planned start. Therefore, cricket fans have the opportunity to purchase their seats well in advance. Also, there are certain sections of the venues where seats are usually sold out well ahead of the scheduled start.
Fans who plan on going to the Champions Trophy tournament should first decide which teams they want to see in action, the number of tickets they need, and the dates on which they want to attend. They should also find out the venues where their favourite teams play, the availability of tickets for that particular venue, and, and the outlets where they may purchase the number of tickets they need.
What is the ICC Champions Trophy?
The ICC Champions Trophy is a One Day International cricket tournament organised by the International Cricket Council ICC, which is the governing body of International cricket. This does not mean that all matches are played on the same day, but that each match in the tournament only lasts for one day. In the sport of Cricket, the Trophy is only second in importance to the Cricket World Cup. Therefore, it generates a lot of interest.
Since its inception, Champions Trophy matches have been played biennially, barring one or two occasions. Initially, it was called the ICC Knock Out Tournament until 2002, when the name was changed to ICC Champions Trophy. Originally, all teams who were members of the ICC were automatically qualified to take part. This was later adjusted to allow associate members to participate. The format underwent another adjustment in 2009, and only the eight highest ranked teams at six months prior to the tournament, are now allowed to take part.
Teams that have won the Trophy and have been upgraded to International Test Cricketing countries are barred from playing; therefore, they are unable to defend their title. The ICC intimates that the 2013 Champions Trophy shall be the last. It is said that a "World Test Championship" may replace it, the format of which has not yet been fully formalised. This revelation makes the Champions Trophy tickets more desirable. The honour of hosting the 2013, and possibly the final Champions Trophy, is shared between England and Wales. The tournament, which is expected to be played over fifteen days, has schedule dates, from June 6, 2013 to June 23, 2013.
Champions Trophy vs. World Cup
The Champions Trophy teams already know who they are, based upon their ranking in the previous six months leading up to the competition. Other countries apart from ICC member countries may also gain a place in the contest through the ICC World Cup Qualifying Programme. Unlike the Champions Trophy wherein teams belonging to Test playing nations are excluded, all ten ICC member nations Test playing sides and One Day International cricketing countries are qualified to vie for the Cup. Champions Trophy matches last for a week, while the World Cup, which is played every four years, lasts up to three weeks.
Much pomp and revelry revolve around the ICC Cricket World Cup, which is the most important International event on the cricketing calendar. Media houses bid for the opportunity to broadcast the matches play by play. Some cricket fans even travel halfway across the globe for the opportunity to watch it first-hand. Host countries provide entertainment between plays and ardent fans add their flair by bringing instruments such as horns, conch shells, and even drums, to enhance the festive mood.
ICC Champion Trophy Winners Chart
If you are planning to buy tickets to the games, you should at least have an idea of what to expect from your favourite teams. A good way to learn more about your team is to look at their past performances in the locations that they played. This is a good strategy, especially for people who have stakes in the games.
| Year | Host | Winner | Runners up | Format | Final Venue |
| --- | --- | --- | --- | --- | --- |
| 1998 | Bangladesh | South Africa | West Indies | Knockout | Bangabandhu National Stadium |
| 2000 | Kenya | New Zealand | India | Knockout | Nairobi Gymkhana Club |
| 2002 | Sri Lanka | India and Sri Lanka | n/a | Round-robin | R. Premadasa Stadium |
| 2004 | England | West Indies | England | Round-robin | The Oval |
| 2006 | India | Australia | West Indies | Round-robin | Brabourne Stadium |
| 2009 | South Africa | Australia | New Zealand | Round-robin | SuperSport Park |
| 2013 | England Wales | TBC | TBC | Round-robin | Edgbaston Cricket Ground |
The chart above highlights some of the past winners and runners-up in the ICC Champions Trophy games. You should take note of the host country as well, as sometimes players may perform better in different countries and different climates. The country's natural climate may have an effect on the pitch, which in turn affects the bowling techniques as well as the singular runs made. Additionally, most teams perform better when the tournament is kept in their home country, town, or city.
Purchasing Champions Trophy Tickets
It is always more economical to buy in bulk than to purchase in single units. Before buying your ICC Trophy tickets, tabulate how many are needed. Look at the teams and decide the number of matches you want to attend and then decide whether or not it would be more economical to buy season tickets than to buy individual tickets only for special tournament days. If you are going with family or friends, you can all pool your resources and purchase tickets in bulk.
Do not wait until the last minute to purchase tickets as they may not be available on the day you need them. Also, do not wait to buy tickets at the venue, since they might be sold out, or the ticket lines may be too long, and you might miss a part of the action. Bear in mind that seats in some areas are apt to go faster than others. However, if you are unable to get your tickets early, last minute tickets can sometimes be found online at on many websites. Ticket prices for some events and venues vary, depending on the participating teams or whether it is a semi-final or final event.
ICC Champions Trophy Schedule
The International Cricket Council often prepares and publishes a schedule of the Trophy matches. These schedules include the team lineups as well as the date, time, and venue of each match. Cricket enthusiasts should always find the published schedule way ahead of time to view the dates and venues of the ICC Champions Trophy matches. All matches in the tournament are One Day Internationals, so it best to know the schedule and source the ICC Champions Trophy Tickets early.
How to Buy ICC Champions Trophy Tickets on eBay
Buying tickets to an event is a simple transaction once the tickets are available and you know where to look. To buy tickets to this event on eBay, you should start by performing a search for "ICC Champions Trophy Tickets" from the eBay home page. When the list is populated, simply go through the available offerings and choose the tickets for the matches, dates, and venues in which you are most interested.
You can minimise the browsing process by performing more specific searches if you are already certain of most factors. For example, if you only want to buy tickets to the England versus Australia match, enter the keywords "England vs. Australia tickets" in the search field. If you know the date and venue, you can add these details to the search field to further narrow your search. However, searches that are too refined may conceal some good deals. When you find the ticket or set of tickets that you need, you can then make your purchase. If you are unclear about any details in the listing, it is best to contact the seller to finalize and confirm all details before making a payment.
Conclusion
The ICC Champions Trophy matches are very popular among cricket fans; therefore, the tickets for these events are often sold out. Cricket fans who plan to attend these events should always ensure that they make their purchases well ahead of time. Last minute purchases may lead to frustration and may even prevent you from getting to the games at all. If you plan to attend all the games, you should opt for a season pass if one is available. If not, you should attempt to buy your tickets in bulk or from the same seller. If you are unable to buy them all at once, ensure that you pay attention to the games schedules so that you can still buy your single tickets ahead of time.
Tickets are sometimes hard to find in the last few days leading up to the tournament. Fortunately for sporting enthusiasts, they can often find last minute ICC Champions Trophy tickets on eBay. eBay's powerful search engine and filtration process allows buyers to quickly locate the appropriate tickets for the matches they wish to attend.