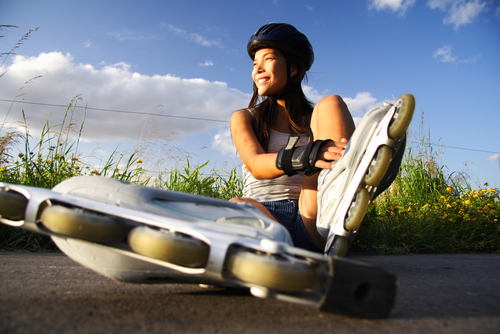 Traditionally thought of as an activity for kids, inline skating should not be limited to the young as it's a great way to keep fit and can even be an alternative to cycling to work. So what is an inline skate and why is it different from the roller skates we knew and loved as kids?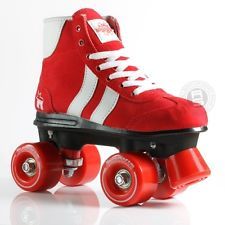 What are inline skates?
Traditional
skates
were called quads – four wheels, one at each corner of your foot and a stopper at the front of the skate.
Inline skates
have four or sometimes five wheels in a line, like the blade on ice skates. The wheels are measured in size and hardness and these can be changed depending on the conditions, your skill level and what you need them for. This can make a huge difference to comfort and performance.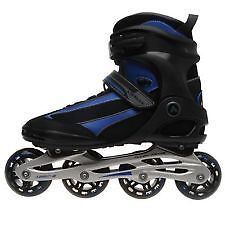 Materials
The frame of the skate is usually made of nylon or aluminium alloy, unless they are specialist skates and then they are normally made of metal. The boot itself is designed for comfort and breathability so is generally made from synthetic materials, is padded and has ankle reinforcement like a walking boot.

The closure is usually via laces, velcro, buckles or a combination of these. The boot is then protected by plastic moulding, which protects the ankle and also the front of the foot. Most recreational inline skates have a brake block at the back, but some don't have one at all (speed skating and roller hockey skates). If they do have a brake, it will probably only be on one skate as a safety feature.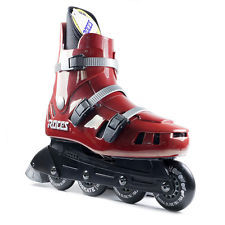 Types of skates
Unlike the quad skates of old, you can't just strap on any inline skates and go, there are so many different types and specifications depending on what you plan to use them for.
These fall into five main categories:
Recreational (roller blading)
Fitness
Roller hockey
Speed skating
Agressive/Urban/Street (stunt skating)


So the first thing you need to do before you purchase a pair of
skates
is decide what you are going to use them for – is it to commute to work or to get fit or are they for your teenage stunt skater wannabe? Most skates give a good specification description which will give you an idea of whether it is suitable for your needs and skill level, it is best to be honest with yourself and start with the correct match and work your way up to a higher-spec technical skate as you progress.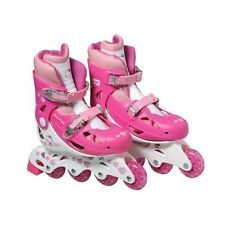 Skates for kids
If you are buying
inline skates
for children, then safety over performance must be your first consideration. If your child is used to skating in quads it will take them a little time to adjust to inline skating, so be prepared to assist for a while.
Also when buying for a child, to prevent you buying a new pair of skates every six months your best option is to purchase adjustable size skates, they tend to span around four to five sizes so will last for some time. This can have an effect on the comfort and/or the performance, but unless your child is into stunt or street skating, it shouldn't make much difference.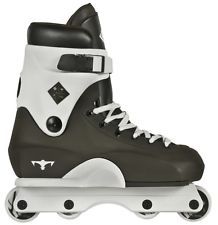 Skates for teenagers
Buying inline skates for (or with) a teenager is not going to be easy, he or she will of course want the highest spec and most aggressive skate there is, but as parents your job is to make sure the skate they wear suits their real ability and not their 'perceived ability'. This may cause a teenage tantrum, but stick to your guns and make sure you do plenty of research on their chosen skate.
Fitting
Sizes will vary between skate manufacturers. Consider buying these one size bigger so there is plenty of room for decent socks, but be aware that too-big skates can be dangerous. Fit the skates according to the manufacturer's directions and always check children have tightened up everything they should have!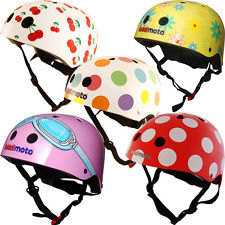 Safety gear
without wanting to scare people off, skating can be a dangerous recreational sport. Even just skating around your local streets could result in a nasty accident if you fall. So safety equipment is an absolute must, particularly for children of course. Invest in a good
helmet
and ensure it fits properly. If the helmet is dropped, or you hit your head while wearing it, it must be replaced. Other protective items include wrist guards, and knee and elbow pads.