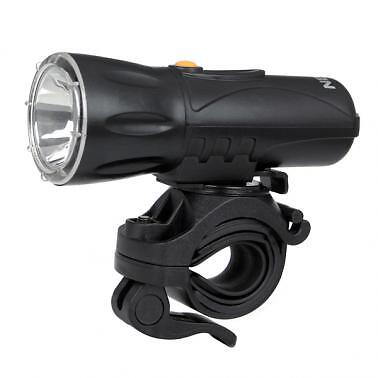 Light emitting diodes, shortened to LEDs, have permeated the nearly all lighting markets, from holiday lights to car headlamps. The bicycle industry has also embraced the use of LED lights. This technology improves upon the incandescent bulb, which can get notoriously hot, and operates at a much cooler temperature, proving to be multi-beneficial. LED lights burn brighter yet consume less energy; moreover, they last longer than any other bulb on the market. Although a bit more expensive that other type of lights, LED are worth the initial investment and save you money in the long run.
Bike riders are keen to the advantages of using LED lights. Before making any decisions as to which LED bike lights you want to purchase, there are a few considerations to make and guidelines to abide by. First, bikers must know how and where the lights are to be used. Additionally, they must choose which type of LED light is best for them and its placement. Taking the time to explore all the options can help cyclists determine which style of LED light is best for them.
Considerations Before Buying LED Bike Lights
The first round of considerations to make when finding the right LED lights for your bike should cover all the variables of general use. First, decide how you plan to use the lights, how many are needed additionally, and consider how long you ride on a weekly basis. Finally, you should have in mind where you intend on riding. Riding on the pavement at night or mountain biking in the woods requires two different mounts for LED lights.
General Purpose
Determining the overall function is the first step in selecting your new LED bike light. The size and shape of the beam depends on the style of riding, and brighter is almost always better. On-road LED lights have a more focused beam, and off-road lights have a broader spread. If riding around town, pay attention to how well-lit the streets are, and remember on-road bike lights are designed to light the way and promote visibility.
Length of Use
Another factor to contemplate is how often and for how long are the bike lights needed. The length of time the light is needed helps you decide between battery operated and rechargeable models. Fortunately, LED lights are renowned for their ability to use less energy, and therefore, last longer. If you are interested in prolonging battery life even further, consider purchasing an LED bike light with a low-power option. Additionally, if you intend on using the bike light frequently, consider purchasing one that has an icon that displays battery life.
Riding Conditions
Bicycle enthusiasts have no problem riding rain, shine, or night, and these riders are encouraged to purchase an LED bike light designed to hold up in extreme conditions. Weather resistant lights are typically constructed with better seals, making them well worth the investment. Additionally, if riding in below freezing conditions, the extreme temperatures can affect battery life, draining it much more quickly. Those pedalling leisurely about town in optimal conditions do not need to spend the money on heavy duty LED bike lights.
Types of LED Bike Lights
Once you have identified the parameters of use for your bike light, the next step is to learn about the various styles available. Standard bike lights shine a concentrated, solid beam up ahead. Flashing lights are favoured for their ability to boost visibility. Some bike lights have a low-power setting that helps conserve energy. The following sections expand on the three main styles of LED bike lights, and consumers should note that many lights have all three types rolled into a single fixture.
Standard
Standard LED bike lights have a single focused beam constructed to improve the biker's visibility to surrounding traffic and illuminate the path ahead. Many of these lights have standard and high beam settings, and the darker the conditions, the brighter you want your light to be. Standard lights are commonly used in every place a light can be mounted.
Flashing
Flashing LED bike lights are the best type of light to make drivers aware of your presence, but they are hardly an adequate choice for lighting a dark path. Most flashing lights operate with the regulated range of 1 to 4 flashes per second, or 60 to 240 per minute. These types of lights are used for the rear light although many standard lights have a flash setting.
Low-power LEDs
Low-power LED bike lights are designed to prolong battery life. However, this type of light or setting is not sufficient for dark roads and off roading. Low-power LEDs are ideal for dawn, daytime, and dusk use, but they may not be the best for rainy days.
Power Source
The LED bike light's power source is another choice buyers need to make when finding the right one. The chart below lists the features of the three available power options.
| Power Source | Description |
| --- | --- |
| Battery Operated | Common for inexpensive models; however, cost of batteries evens out eventually; good for occasional use. |
| Rechargeable | More eco-friendly option when compared to battery consumption; upfront cost is more but saves money long term |
| Dynamo | Rely on pedalling at a certain speed for the hub generator to power the lights. |
If you are interested in a battery operated LED light, Lithium Ion (Li-ion) batteries are the best to buy. They are both the most efficient battery and available in disposable and rechargeable options. Find out what type of plug the rechargeable light comes with; some are designed to be compatible with wall outlets while others only a USB cable.
Placement of Lights
The final aspect to consider when choosing LED bike lights is where the light is positioned on the bike. Headlights are designed to be secured on the handlebars. Tail lights are recommended for increased visibility, especially riding along the road. Many manufacturers sell a LED headlight and taillight set.. Helmet lights are not always necessary, but they do have their place both on- and off-road. The sections below outline the general uses and desired features in the three main bike light locations.
Headlights or Handlebar Mounted
LED bike headlights come in an array of sizes, shapes, and colours, although the bulb is typically white. The most basic headlight is made for making sure other drivers see you. If you are commuting at night on a regular basis, consider buying a headlight that also lets you see what is up ahead. Many headlights have settings for standard, flashing, and low-power. Mountain bikers should invest in a high powered headlight with a wide spread to see the uneven terrain in the dark.
Rear or Tail Lights
The function of and LED bike tail light is strictly limited to promoting visibility to drivers behind you. Therefore, it is advisable to purchase a rear light that is both easy to see and can grab others' attention. Night-time commuters should strongly consider a light with flashing capabilities as the pulsing light stands out better than a solid light, which could be mistaken as a reflector in the road.
Helmet Lights
LED helmet lights are the least common of the three styles because not every cyclist requires one. These lights are mounted to the rider's helmet and can be used in conjunction with a headlight. If travelling at night, the two lights make you more visible, and helmet lights are closer to eye level. Mountain bikers also use helmet lights to better assess the path in darkness.
Buying LED Bike Lights on eBay
When purchasing an LED bike light on eBay is important to take a few minutes to get to know the seller before committing to an item. Check both the seller's approval rating and feedback comments to see how past transactions have been handled. Only buy from sellers with a high rating and positive comments.
Payment Methods
In addition to looking up the seller's reputation, you should identify which payment methods are accepted by the seller. There are four types of payment on eBay, and the seller decides which methods are approved. PayPal is the easiest option to issue payment; it securely stores your bank account and credit card information online so money is transferred by a few simple clicks. The exchange is safe, and the money is traceable. Many sellers accept debit or credit cards, and like PayPal, using your card on eBay is secure and can be tracked.
Large items can be held in escrow, but this option is unlikely with LED bike lights. The final and least common type of payment includes direct transfers, postal orders, and personal cheques.
Conclusion
When choosing an LED bike light, buyers must have an idea of where and how they plan to use it as well as all the available options. Knowing the length of use and type of conditions you are riding in is crucial to the decision making process. Moreover, consumers have the option of choosing what type of lighting style and power source they prefer. Battery operated LED bike lights may be tempting to buy, but the reliance of batteries can become expensive with prolonged use.
Additionally, cyclists must also have an idea of where the lights are to be positioned on the bike. Headlights and taillights are very different by comparison and are usually not interchangeable. Mountain bikers may require both headlights and a helmet light for optimum visibility. Buyers must remember that there is no perfect LED bike light for everyone; the right one operates within your required functionality and fits within your price range.