A pair of good quality leather men's boots is something any man should have in his wardrobe. With a selection of leather types, men's boot styles, as well as a range of colour options, buying leather men's boots need not be difficult.
Types of Leather
Several different types of leather are suitable for men's boots. For the best quality, full grain leather is preferable. Full-grain leather men's boots use leather that is not sanded or buffed. With a visible grain, this type of leather is breathable, comfortable, and durable. Instead of wearing out, full-grain leather develops an attractive patina with time. Top-grain leather is the most common type of leather used for high quality men's leather boots. Full- and top-grain leather men's boots are usually very expensive. Patent leather has a glossy finish, popular for formal men's boots. Napped leather, like suede, is another type of boot leather material. Suede leather men's boots are very soft and supple, relatively expensive, and offer optimum comfort.
Leather Men's Boot Styles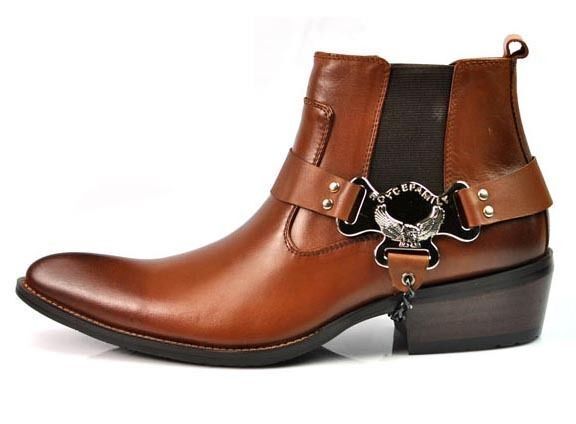 Four basic boot styles are available when looking at leather men's boots. Men's dress boots are useful for formal, semi-formal, or office wear. Built with style and comfort in mind, some men's dress boots feature lace-up closures, others have an elasticised top to allow ease of use. Leather men's formal boots may sit just above the ankle, as in the Chelsea boot, or they may extend higher up the calf. The western boot, or cowboy boot, is a high leather boot that sits half way up the calf. With a pointed toe, wide leg, and often featuring some type of decorative pattern or coloured leather, authentic men's western boots have durability, protection, and safety for the horse rider in mind. Men looking to wear western boots for fashion may prefer to purchase less expensive imitation cowboy boots. A third basic boot style for men is the work boot. Tough, durable, with plenty of grip and foot protection, men's work boots, are necessary when out on building sites, work sites, industrial locations, and in workshops. Consider a great brand like Caterpillar men's work boots. With added ankle support and tough soles, men's leather hiking boots and military boots have comfort and warmth in mind.
Consider Leather Boot Colour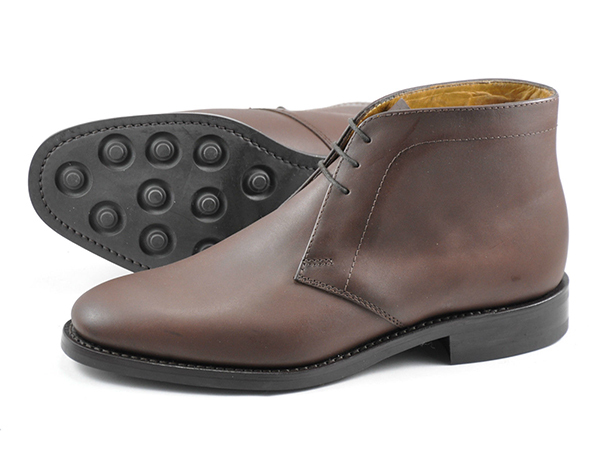 When it comes to leather men's boots, several colours are on offer. Black leather boots are a staple of any man's wardrobe, suitable for formal or office wear. A pair of brown leather men's boots are ideal for more casual occasions, while unique colours, like white boots, tan boots, and grey leather boots can look great with a well thought-out outfit.