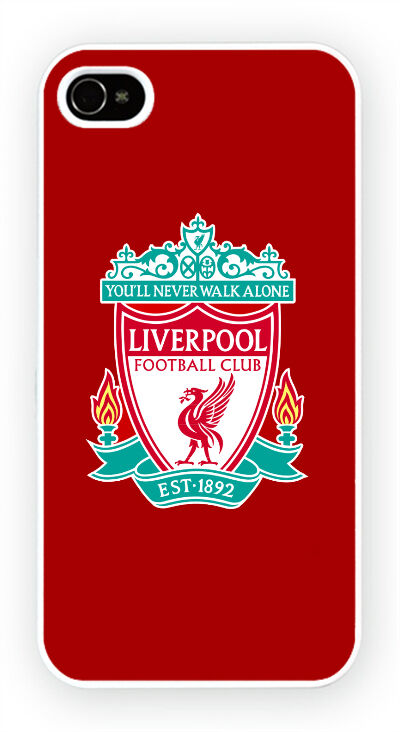 The iconic Liverpool Football Club (FC) has won scores of League titles, Football Association (FA) Cups, and League Cups. The club holds an impressive number of European titles; boasting numerous European Cups, Union of European Football Associations (UEFA) Cups, and UEFA Super Cup wins. Liverpool FC came to being in 1892 after Everton left Anfield for Goodison Park. The owner of Anfield, John Houlding, decided to found his own team, which has been based at the stadium ever since.
With its rich and successful history, Liverpool FC offers collectors a wide selection of football memorabilia. Whether you are collecting as an investor or as a fan, knowing what to look for when buying allows you to make the right decision every time. A brief history of the club is provided along with a short description of the Liverpool FC Hall of Fame. Learn what types of memorabilia are available and how to buy autographed items. Liverpool football memorabilia is available from authorised sellers, from the official club, and online from eBay.
A Brief History of Liverpool FC
An excellent knowledge of Liverpool FC, footballers, and fixtures is important when buying memorabilia as it allows you to establish quickly whether an item is authentic. While an encyclopedic knowledge of the club could come in handy, investing in a few reference books or researching individual items available for sale are more practical approaches. The history of the club is a good place to start. The table below lists important dates and events that you should know.
| Date | Event |
| --- | --- |
| 1892 | Liverpool FC is founded |
| 1893 | Joined the Football League |
| 1901 | First League Championship win |
| 1914 | First FA Cup final |
| 1964 | First European Cup match |
| 1964 | Kit changes to all red |
| 1965 | First FA Cup win |
| 1973 | First UEFA Cup victory |
| 1977 | First European Cup win |
| 1989 | Hillsborough disaster causes death of 96 fans |
| 1994 | Ian Rush sets goal scoring record |
| 2001 | Collected FA, UEFA, and League Cups in one season |
Those who collect vintage memorabilia should research the era or season that interests them. Home and away kits tend to change from season to season, and it is important to know exactly what the items looked like in order to distinguish between originals and replicas.
Liverpool FC Hall of Fame
Collecting memorabilia related to a single player is a popular choice. The Liverpool FC Hall of Fame, established in 2002, features two players from each decade since the club's inception in 1892. To be included in the list of honorees, the players' achievements, star quality, and inspirational characteristics were considered. A panel discussed the merits of each candidate and took input from supporters' groups. The list of 22 players starts with Harry Bradshaw, Jack Cox, Matt McQueen, and Alex Raisbeck and ends with John Barnes, Kenny Dalglish, Alan Hansen, and Ian Rush.
Types of Liverpool Football Memorabilia
Liverpool football memorabilia can be collected in a number of ways. Some collections focus on particular players, while others are centred on a specific season. Some collectors choose only a particular type of item, such as posters or shirts, and others choose only autographed items. Liverpool football memorabilia includes:
badges and pins
fixture cards
medals and coins
pennants and flags
scarves
trading cards
tickets and ticket stubs
Football memorabilia related to legendary players tends to be more valuable than items related to unknown or less popular players. Rarity still affects value, but a rare item related to an unknown player may be worth less than a more common item related to a legendary player. As memorabilia tends to wear out or go missing over time, older items tend to be harder to find, making them more valuable.
Investment Football Memorabilia
If you are looking for investment items, choose memorabilia that is rare and in high demand. This could be something as simple as a limited edition trading card or it could be a shirt worn in a famous match. Limited edition items are available in smaller numbers. The number of items produced determines the rarity value of these products. For example, a limited edition of 5,000 items means that quite a few were produced and that the item is readily available. However, a limited run of 100 or 200 items increases the rarity value.
Autographed Liverpool Football Memorabilia
Autographed Liverpool football memorabilia is very popular and can be hard to come by. These items range from signed pictures and posters to match shirts. It is important to be sensible when it comes to these items. A deal that seems too good to be true often is. Know what to look for and what questions to ask the seller before buying an autographed item.
Check the Signature
When evaluating the item, look at the pen marks. If more than one person signed it, check whether the signatures are neatly spaced with even pressure applied. If this is the case, chances are that the item is not genuine. Ask the seller where and when the item was signed. Check whether the player that signed the item was at that location on that day. The entire squad rarely signs a shirt, unless it has been donated to a charitable organisation by the football club. Find out whether the seller has sold similar items previously before deciding whether an item is genuine. It is highly unlikely that the same players signed multiple items.
Ask for a Certificate of Authentication
Ask for a certificate of authentication (COA) from a reputable source, especially if the item is expensive. Companies that specialise in the sale of sports memorabilia often organise signing sessions with players. Most of these companies are reputable and issue a COA as a matter of routine.
Determine the Origin of the Memorabilia
Always ask the seller where the item originated. Match shirts are very rare and the seller should be happy to share the story of how he or she came to have one. Most football memorabilia sellers, especially those who are selling from their own collections, are fans too and are not offended by questions from buyers. If you are still unsure whether an expensive item is genuine, negotiate with the seller to have it authenticated.
Golden Rule of Collecting Liverpool Football Memorabilia
The golden rule of collecting Liverpool Football memorabilia is that you must collect items that genuinely appeal to you. Collecting for investment can be a bit of gamble, but if you love the items in your collection it may not matter as much if the monetary value does not increase a great deal over the years. Each item will still have special meaning and significance for you.
Check the Condition of Football Memorabilia
Always consider the condition of the item. The better the condition, the higher the value. Of course, some items, such as match shirts, are not in pristine condition and should be treated with suspicion if they are.
Buying Liverpool Football Memorabilia on eBay
Finding Liverpool football memorabilia on eBay is easy. Type a key phrase, for example "Liverpool FC photo", into the search field, which can be found on every page, to see the items offered by eBay sellers. Choose the most appropriate category and item features to refine the listings displayed. To further narrow or expand your search, use the advanced search option.
Conclusion
Liverpool FC was founded more than a century ago and has made history on more than one occasion. A wealth of football memorabilia is available, offering both contemporary and vintage items. An understanding of the club's history is especially important to those collecting older items. Always do your homework before you buy, especially when purchasing more expensive items, as this gives you a clear indication of the item's market value and the fair asking price. It also makes it easier to authenticate sports memorabilia and to spot a real bargain when you see one.
Rare items tend to increase in value over time, especially if they related to legendary or popular players or matches. Autographed memorabilia is always popular, but can be tricky to buy. Ask the seller questions to establish whether it is likely that he or she came by the item as claimed and whether it is genuine. Ask for a certificate of authentication from a reputable source if you have any doubts. This is less important when buying inexpensive items. Always buy items for your collection that have personal significance to avoid disappointment if the value does not appreciate over time. eBay sellers offer a wide range of Liverpool FC football memorabilia at competitive prices, suitable for fans of all ages.