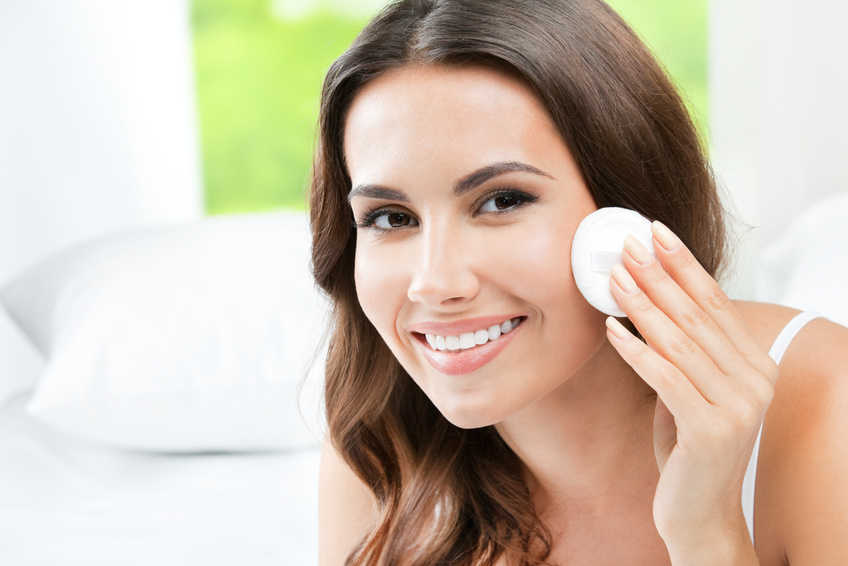 With a focus on quality products and responsibility sourced ingredients, the Liz Earle cosmetics brand gets consistent praise from the industry and consumers. The skin tonic is no different: most people who use it give it glowing five-star reviews. The tonic comes in a variety of sizes, so you can start with a small bottle to see if it works for you, or stock up on large bottles of your favourite toner.
Instant Boost Skin Tonic
The Instant Boost Skin Tonic from Liz Earle is for cleaning and refreshing your face before applying moisturiser. It does not include any alcohol, so your skin will not feel tight and dry after application. The toner comes in three bottle sizes: 200 millilitres, 50 millilitres, and a 30 millilitres. The 200 ml and 30 ml come in both a regular bottle and a spritzer bottle.
Liz Earle Ingredients

The Liz Earle brand focuses on botanical ingredients and transparency in the ingredients used. The full list of ingredients used in the skin tonic are available on the Liz Earle website. The main ingredient in the tonic is water; in addition to that, it has over twenty chemical and botanical ingredients. The active botanical ingredients include cucumber extract for nutrients and soothing benefits, aloe vera for softening the skin, and hops extract for toning. Many of the botanicals are floral extracts to add to the tonic's unique scent.
Skincare Kits
Skin tonic from Liz Earle is available by itself, or as part of some of their skin care sets. The Smooth Skin Essentials kit comes with a 50 ml bottle of skin tonic, a 50 ml bottle of cleanse and polish hot cloth cleanser, a 15 ml tube of moisturiser, and a 15 ml tube of exfoliator. If you do not have a set-in-stone skin care regime, the kit gives you everything you need to try something new.
How to Use a Skin Tonic

Once you have your skin tonic, it is just a matter of using it efficiently. Liz Earle herself recommends cleansing, toning, and moisturising twice a day to keep your skin fresh and healthy. If you have a bottle of skin tonic, Liz Earle recommends using a cotton wool ball or pad and sweeping the tonic over your face. If you are wearing makeup and want to apply toner to refresh your face, the spritzer bottle of toner sprays over the makeup without disrupting it. While the skin tonic focuses on facial skin, it can be used all over your body.