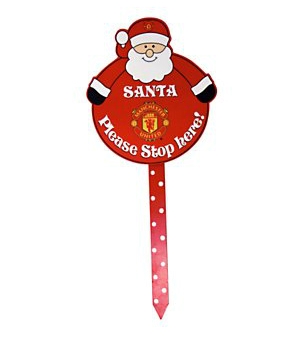 It is easy to see why fans of Manchester United want to collect memorabilia starring their favourite team. The team has won a record breaking amount of titles, including 19 league titles and three European cups. As of 2013, the team was valued at over $3 billion, making it the most valuable sports team in the world. Fortunately, consumers do not have to pay that much to get their hands on some memorabilia honouring their favourite football team. Exciting goals, strong athletes, and a sense of pride are only part of what makes the Manchester United football club so special.
For consumers looking to get some souvenirs depicting their favourite team members, eBay is a great one-stop shop for all kinds of Manchester United memorabilia, including autographed souvenirs, photos of the most well-known players like David Beckham, and everything from ticket stubs to Manchester United badges. Collecting football memorabilia is a hobby for some football fans, and there are plenty of items that consumers can add to a growing collection of football memorabilia.
Autographed Memorabilia
For true fans of Manchester United, there is nothing more coveted than an autograph from a player. There are a couple of items that are noteworthy for purchase that include a player's autograph. Many autographed items may also come with a Certificate of Authenticity, or COA, which confirms that the autograph is not counterfeit and is indeed the player's actual signature.
Balls
Some fans enjoy getting a football autographed, and a signed football, especially if more than one player signs it, is a hot souvenir. A signed football can be displayed in a case made especially for a ball, so it does not get ruined. A signed football is a valuable piece of memorabilia that only increases in value over the years. Balls are either red or white, with the gold and red logo of the Manchester United team.
Photos
Autographed photos are the most popular and common type of autographed team memorabilia. Signed photos range from 10x8 glossy photos to postcards and club cards. Signed trading cards of individual players are also popular. One type of display for a photo and autograph is a special frame that holds the photo in one spot and the autograph separately. These make nice displays for an autograph from a favourite player.
Jerseys
Consumers may be on the lookout for an autographed team jersey. These are similar to the jerseys the players wear, and may have a favourite team member's name on the back of the jersey. Players generally sign the front of the jersey, and collectors can frame the autographed shirt in a display frame that is meant for these types of items, and protects the autograph as well as shows it off.
Collectible Items
When it comes to finding Manchester United collectible memorabilia, there are endless options available. From badges and pins to bottle openers and clocks, there are literally thousands of types of Manchester United souvenirs which have the team logo emblazoned on them, or feature a popular player. There are a few popular collectibles that buyers seem to purchase frequently.
Figures
Miniature action figures of players are one of the most popular types of Manchester United memorabilia. They are inexpensive and fun to collect. Corinthian Prostars is the most well-known brand of these types of figures, and some of them also come with a collectible trading card. Some Manchester United figures come in a set of many figures, while consumers can also purchase figures of their favourite team members individually. Figure stands can be purchased to display the figures for consumers who collect many of these figures.
Trading Cards and Stickers
Other fun souvenirs to collect are trading cards and stickers. Trading cards and stickers come in various brands, but a popular brand of cards is Topps. Manchester United trading cards are available for many reasons, featuring a variety of players. Special or rare cards cost a bit more, and purchasing an entire set of cards is a good way to begin a card collection. Cards can also be purchased individually, and cards often come with other types of memorabilia, such as figures.
Consumers can purchase a trading card album to display cards and stickers in. Laminated pages keep the cards separated and safe, and it is easy for buyers to flip through and enjoy the number of cards they have collected. Sometimes limited-edition cards are released, and these are often worth more.
Clothing and Accessories
Fans of Manchester United love to wear anything that has their favourite club logo on it. When it comes to clothing items and accessories, fans can get Manchester United garments and other items that show their love for their favourite football club.
Hats
There are a couple of different types of Manchester United hats.. There are beanie hats and ski caps with embroidered team logos on them, and baseball caps that come in red, black, pink, and navy. Most of these hats have the logo on them, or perhaps just say Manchester United across the hat. Hats are made for babies, women, and men, and these are fun items to wear to a match. There are also hats that have players' names across them, if consumers are supporting particular football stars.
Jerseys
Nothing shows support like wearing a Manchester United jersey, and team jerseys are available in many styles and designs. They are both long sleeved or short sleeved, and typically feature players' names on the backs. Manchester United jerseys are generally black, white, or red, and have contrasting lettering. Jerseys are worn or they can be displayed in a jersey frame. Jerseys, also called football shirts, are made of cotton and they are very lightweight.
Scarves
Manchester United scarves are a must for those chilly match days. Manchester United scarves come in either striped styles with the team's colours alternating each other, or they simply have the team name along the length of the scarf. Scarves may or may not have tassels on the end, but they always have the team logo somewhere on the scarf, unless they are striped scarves, which show team spirit, but do not have the actual Manchester United logo on the scarf. There are scarves that commemorate championship matches or have players' faces on them.
Watches
Once buyers have team jerseys and scarves, why not accessorise further with Manchester United watches. These watches range from affordable watches that are athletic in style, and include the team colours, to watches that are more high-end and elegant timepieces made of silver or other types of metal. Some watches have the team logo on the face or along the straps of the watch. And some watches for kids have colourful plastic straps with the team logo on the face, and they come in the team colours.
Pennants
Banners, flags, and pennants are fun items for home decor that show plenty of Manchester United team spirit. Manchester United pennants sometimes honour a great match, such as a championship match, or they are simply flags bearing the team colours and logo. Some of these flags are small and can be used to wave during matches, and some larger pennants can be displayed in a frame or on the wall. They come in many different shapes and sizes, from small to quite large.
Conclusion
Manchester United is one of the most well-known and popular football teams in the entire world. Racking up championships, introducing the world to star football players, and bringing the United Kingdom to its feet are just a few of the exciting ways that Manchester United makes more new fans each season. Fans can celebrate their favourite football club and its star athletes by purchasing football memorabilia commemorating special matches, favourite athletes, and championship moments.
Kids love collecting cards and stickers, and figures make great gifts for a Manchester United fan. Autographed items are sought after and make great display items for a football fan. Fans can frame their favourite pieces of sports memorabilia in special display frames or cubes, such as footballs, jerseys, and pennants. For fans who have a special player they enjoy, they can purchase memorabilia that features that player, such as jerseys, figures, and scarves with his name on them. Supporting Manchester United is fun for fans, and collecting memorabilia is one way to honour the team that has put the United Kingdom on the global map when it comes to football.