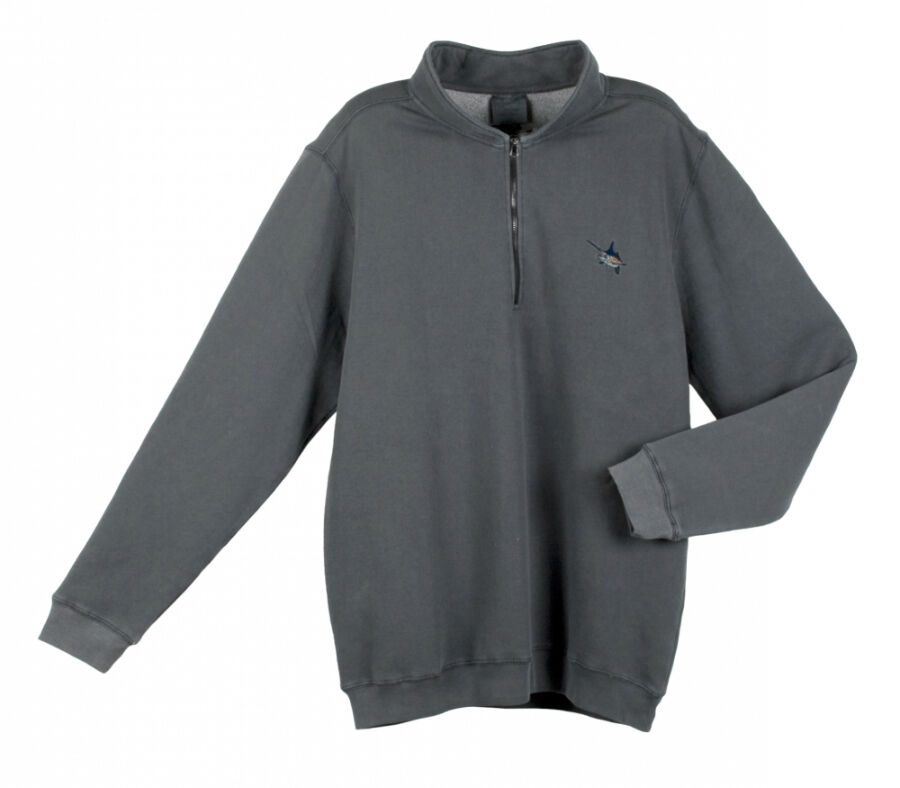 Fleece is a lightweight synthetic fabric made from Polyethylene terephthalate fibres that offers excellent insulating properties that are ideal for active use in the outdoors. The main qualities of fleece are its soft and comfortable characteristics that make it a pleasure to wear in colder climates. Fleece is a hydrophobic material that naturally repels water but still retains much of its insulation properties if it does become overly wet. Modern fleece designed specifically for activewear is known as Polar Fleece or Polartec, which was developed in 1979 by the Malden Mill company. Polartec is a designed to mimic some of the finest qualities of wool but in a much lighter weight material and is ideal for individuals who are sensitive or allergic to wool. This guide explores the various attributes of activewear fleece, the different weights of fleece and their most useful applications, and how to best purchase activewear fleece online using eBay.
What is Activewear Fleece?
Activewear fleece is most commonly known as polar fleece after the brand called Polartec, which is the name of the company that produces the highest quality activewear fleeces. Fleece is an ideal fabric for use in outdoor environments because of the many qualities it possesses. It is lightweight, which is perhaps one of the most important aspects of clothing to individuals who spend a good deal of time in the outdoors hiking and camping. Fleece has insulating properties beyond what would normally be expected in a fabric with such light weight and thin characteristics. It is breathable and wicks sweat away from the body when moving about, which is crucial to preventing hypothermia in hikers and explorers. Activewear fleece is also quick drying if it should become immersed in a lake or a stream, and it still retains much of its insulation properties if this does occur.
Fleece, on its own, has various drawbacks that must be overcome in order to make it suitable for use in the outdoors. Fleece is not a very tightly woven fabric so it is not wind resistant. In order to make fleece acceptable for outdoor use, it must be treated in order to prevent wind from easily passing through the fabric. Fleece is also highly flammable unless treated with flame retardant chemicals to prevent ignition. Polartec and other polar fleeces that mimic its technology, feature all of these characteristics that create an advanced activewear fleece that has all the advantages of wool without the weight and cost.
How to Identify Quality Fleece
Quality fleece is easily distinguishable from lower quality fleece in several ways. Good fleece will generally be thicker and have a very soft and plush feel to it, very similar to silk. Lower quality fleeces tend to be almost see through in spots because the fibres lie down against the surface of the core materials rather than stand up like quality fleece does. This gives lower quality fleece a feel that is very much like felt to the touch. Many manufacturers utilise Polartec or their own version of polar fleece in their outdoor wear because it is such a high quality material and is easily recognised merely by touching it or observing its tightly knit construction.
Weights of Activewear Fleeces
Fleeces are categorised by weight in order to classify their thickness and insulating properties. Each weight of fleece is designed for specific insulation levels that correspond to the type of activity the individual is engaging in and the conditions of the environment.
| Fleece Type | Class | Grams Per Yard |
| --- | --- | --- |
| Lightweight | 100 | 200-240 |
| Medium | 200 | 320-380 |
| Heavy | 300 | 400 + |
Having a variety of fleece weights to choose from provides you with the comfort of wearing the appropriate insulation no matter what temperatures you may live in. From fall to winter, activewear fleeces provide warmth and insulation to get you through the cold weather.
Microfleece
Microfleece is the lightest of all the fleece weights and is ideal for use in clothing that needs to have insulating properties but cannot be overly thick. Microfleece is common in scarves, shirts, housecoats, and lightweight jacket liners. These are generally the first layer of clothing in a layering system and are ideal for slightly chilly environments. Microfleece is very flexible and allows a very comfortable range of motion for the user.
Lightweight/100
100 weight fleeces are slightly heavier than microfleeces and are excellent for layering. Lightweight fleece has the flexible properties of microfleece but it is considerably warmer and more appropriate for colder environments. Lightweight fleece is ideal as a single layer in late spring or early autumn in milder climates or it can be combined with heavier weight fleeces as part of a well insulated layering system.
Medium/200
200 weight fleeces are heavier than 100 weight and are generally the most commonly found fleeces. Medium fleece is very versatile because it has very good insulating properties without the heavy bulk or stiffness of heavier fleeces. 200 fleece is excellent for all spring and fall weather and is comfortable in most milder winter conditions. It is used in jackets, vests, hats, and mittens, and as part of a layering system, medium weight fleece can serve well in all but the coldest winter climates.
Heavy/300
300 weight fleeces are the heaviest and offer the highest level of insulating properties. Heavy fleeces are ideal for the coldest of outdoor activities and are used in jackets that are usually accompanied by an outer shell of waterproof fabric. 300 weight fleece is good for winter in all climates and when worn as part of a layering system, it is ideal for even the harshest areas.
Advanced Fleece for the Outdoors
Today, many high quality fleece manufacturers utilise advanced techniques to create activewear fleeces that are capable of amazing performance in very harsh environments. By using different types of yarn and treating them with different polymers, manufacturers can create advanced fleeces that are capable of permanent odour resistance by disabling the ability of bacteria to grow within the product. This type of fleece will never absorb any body odour and will increase the time required between laundering. This is an excellent feature on long outdoor expeditions. Other treatments to fleece include technologies that dramatically increase its resistance to abrasion and damage caused by heat, and give it the ability to prevent penetration of UV rays.
How to Buy Activewear Fleeces on eBay
When shopping for activewear fleece for your next outdoor escape or adventure, be sure to utilise the advanced search tools available on eBay. To begin your search, simply navigate to the eBay homepage and enter a keyword that describes what you are looking for. You can enter a keyword such as "mens activewear fleece" into the search box and a number of various auctions will be displayed that feature that keyword within them. If you already have an idea of the type of activewear fleece you are looking for, or would like to shop for a specific brand of fleece, you can enter that keyword directly into the search box and eBay's powerful search tools will locate the auctions that are specific to what you are looking for.
Once you have found the perfect activewear fleece to complete your adventure, the next important step in the process is to verify the reputation of the seller offering the item. The eBay community depends upon input from both the buyer and seller in order to rate each transaction that occurs on eBay. Once a purchase is completed, the buyer will grade the seller on the transaction and leave comments concerning the quality of the experience. This feedback is vital for other buyers to check prior to committing to future purchases. Sellers with excellent feedback can be trusted to complete the transaction in an honest and professional manner.
Conclusion
Activewear fleece is one of the most versatile articles of clothing that an outdoor lover can equip themselves with. Well constructed fleece has the ability to provide warmth and comfort to the user even when wet, and its quick drying properties ensure that a sudden rain shower won't force to user to spend a great deal of time in a soggy jacket. Fleece is breathable and lightweight, which makes it ideal for backpackers and hikers who can't afford to have excessive sweat build up underneath their clothing when moving about in cold weather. Quality fleece will protect the user from ultraviolet light as well as blustering winds, and flame retardant polymers ensure the fabric will not easily ignite when close to an open flame or campfire.
The lightweight and insulating abilities of fleece make it a must have for serious outdoorsmen in any type of climate or weather condition. Men who are looking to buy quality activewear fleece should spend a good deal of time researching the best products to buy at the lowest possible prices. Going to a store that sells quality fleeces is one way for a buyer to touch and get a feel for the quality of the manufacturer. Once they determine the weight and manufacturer of the fleece that best suits their purpose, shopping online in one of the various Internet retail outlets or online auction sites such as eBay is generally the best way to purchase good fleece at a very reasonable price.