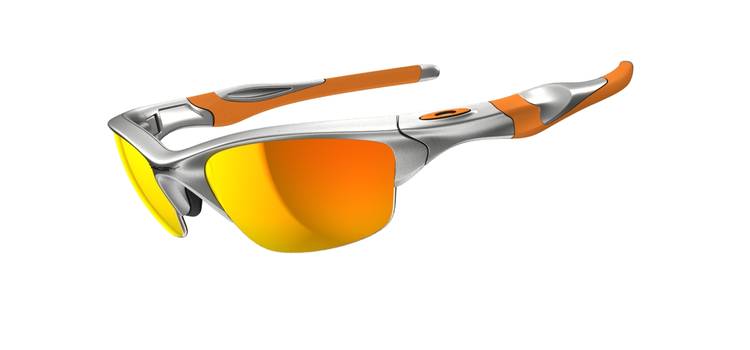 The first impression that most people have concerning sport sunglasses is all about style. Watch any outdoor sporting event and chances are many of the participants don stylish sunglasses that provoke buyer envy. Sport sunglasses are indeed designed to make fashion statements. However, anyone who has played a round of golf, spent hours fishing on a lake, or participated in softball tournaments during the middle of summer understands that functionality is the real benefit of wearing sport sunglasses.
Sport sunglasses provide users with protection against harmful ultraviolet (UV) rays that can cause permanent damage if the eyes are exposed to the rays for lengthy periods. Because of this vital function, sport sunglasses are high in demand sporting accessories. Buyers can find sport sunglasses at sunglasses specialty stores and in large department stores that have a sunglasses section. The most convenient place to shop for sport sunglasses is on eBay. Before buyers begin to shop for sport sunglasses, they should learn about the types of sport sunglasses, how to measure sport sunglasses, the importance of matching sport sunglasses with facial features, and the importance of sport sunglasses lenses.
Types of Men's Sport Sunglasses
There are numerous types of men's sport sunglasses primarily because each sport has its unique sunglasses needs. For instance, the frame and lens combinations that work for golfers probably do not work for boaters. Brown lenses allow more light transmission, which improves focus on a ball. Less polarised lenses make it difficult to follow a ball, especially small balls that golfers must track.
The following chart summarises the features for each type of sport sunglasses.
Type of Sport Sunglasses

Features

Golf

Strong eye protection for following lofted golf balls

Protects eyes from powerful water-reflected sunlight

Bolle manufactures a high cinammon lens that is perfect for golf

Tennis

More of a detection than safety sport sunglasses

Lens mutes the entire colour spectrum except the optic yellow range

Allows players to pick up yellow tennis balls quickly during bright matches

Softball and Volleyball

Nylon frame withstands physical punishment

High contrast lenses for cloudy days

Brown lenses that possess mirror coating for sunny days

Cycling

High-contrasting lenses that allow more light transmission

Lenses block the glare that can obscure bike paths

Cyclists should own interchangeable lenses to cover all types of light conditions

Fishing

Polarised lenses block dangerous water-reflected rays

Water-resistant

Hunting

High contrast lenses that allow as much light as possible

Large frames ensure secure attachment

Highly durable frame construction

Driving

Polarised lenses with the widest coverage for blocking glare

Professional grade driving sunglasses block glare above, while providing a clear view below

Running

Lightweight frames

High contrast lenses

Non-slip nose pads create comfortable fit
Sport Sunglasses Frames by Face Shape
Men's sport sunglasses frames hold the entire piece of visionware together. Most sport sunglasses require strong, durable frames that can withstand the rigours of vigorous physical contact and movement. Fortunately, men have many choices when it comes to frame design and style, without having to sacrifice much in terms of frame strength and longevity. The style of sport sunglasses frames that men choose largely depends upon the shape of their faces.
Square
Men who possess strong jaw lines and broad foreheads that create a square-shaped face appreciate how rounded sport sunglasses frames provide a nice contrast to that type of face shape. Look for frames that consist of rounded bottom edges that run straight across the frame, such as wayfarer sport sunglasses.
Triangle
Aviator sport sunglasses typically have frames that can be constructed with metal or plastic, both materials that can handle the strain of competitive sports. Men who possess narrow chins and wide foreheads, also known as triangle faces, look best in Aviator sport sunglasses.
Oblong
Wrap sport sunglasses frames shorten the appearance of oblong faces. Men who have long, narrow facial shapes should consider the style benefits of wrap frames. This type of frame also holds tighter to the head, which makes it an excellent frame for cyclists and boaters.
Round
A pair of square, or rectangular, frame sport sunglasses can make a round face appear more lean. Men who possess round faces should make sure the square or rectangular frames provide enough width to snugly fit, but not cause skin irritation.
Oval
Oval-shaped faces are narrower at the jawline than they are near the temple. Sport sunglasses made with wide frames can help flatten the oval face shape. These frame should hold larger lenses and the ends should move further behind the ears to support the extra materials required to construct the frames.
How to Measure the Size of Sport Sunglasses
While the frame represents by far the largest component of men's sport sunglasses, few men are unaware that the measurements taken for sport sunglasses include lens sizes. Men's sport sunglasses measurements consists of three numbers, which are measured in millimetres. The first number is the width of one lens, the second number is the width of the bridge over the nose, and the third number constitutes the length of the frame arm. Hence, a sport sunglasses measurement looks something like 60-22-124.
Measurement
Stand in front of a mirror with a measuring tape or a ruler. Measure the widest part of the face, which can be between the temples or between the ends of each cheekbone. Then, measure the width of the nose bridge. Once that figure is tallied, subtract the bridge width from the total face width and divide that number in half to arrive at the proper lens width.
Style
Once the nose bridge and lens width have been calculated, find the frame style that highlights facial features as discussed above. The frame arm length should be long enough for the end of the frame to hold onto the ear. A millimetre or two does not make a difference for finding the right pair of sport sunglasses, but anything more than that can lead to fitting problems and possibly impaired vision.
The Importance of Sport Sunglasses Lenses
Sunglasses not only enhance a man's appearance, but they also provide protection against dangerous sun rays. Style should always be a secondary condition for buying a pair of men's sport sunglasses. Protecting vision should be the first concern.
UV Rays
UV rays are especially harmful to the eyes. The rays can cause cataracts, macular degeneration, and numerous other painful eye injuries. Outdoor sporting competitors are especially susceptible to UV rays. While 99 per cent of UV rays never reach the Earth, the one per cent that do can turn perfect eyesight into a lifetime of blurred vision. Golfers are especially vulnerable to UV rays, since they spend lengthy periods playing their sport under the blinding sun. Choose a pair of sport sunglasses that have at least 95 per cent UVB protection and at least 60 percent UVA protection.
Lens Colour
Most people perceive lens colour as the focal point of making a fashion statement. However, the colour of a sport sunglasses lens determines not only what colours a user sees, but also how intense the colours appear. Brown and amber lenses typically make the best sport sunglasses lenses, since they are proficient at blocking out blue light, reducing glare, and improving clarity. Professional racing drivers wear glasses that have yellow or orange lenses to increase colour contrasts and enhance depth perception.
Polarisation
Polarised sunglasses are helpful to golfers, fishermen, boaters and any other sport participant that has to deal with water. Light does not travel in a straight line; it bounces from one reflective surface to the next closest reflective surface. Polarised sunglasses block out the glare that occurs when sunlight bounces off water and flat surfaces, such as concrete pavement. Golfers also deal with glare that reflects from sand traps, and surfers deal with sunlight glare that bounces between a beach and the water.
Buying Men's Sport Sunglasses on eBay
eBay offers the most convenient way for buyers to shop for sport sunglasses. Buyers can type keywords into eBay's search engine to find sellers who are selling sunglasses that meet their shopping criteria. Buyers can also shop by sunglasses category. Simply type in "golf sunglasses" or "rectangular sunglasses" to find sport sunglasses that are designed for each sport. Once you find a seller, click on the link that takes you to the seller's product page. Seller product pages contain an enlarged product photograph, as well as information about accepted payment methods, delivery terms, and return policies.
Focus on sellers who have earned eBay's Top-Rated Seller designation. These sellers have established a record of offering high-quality products and running fair auctions. You can find eBay's top-rated sellers by looking for the ribbon icon that appears next to each seller's product photograph. eBay buyers can also review seller customer feedback that appears on seller product pages. Look for customer feedback that goes back one year and preferably contains some sunglasses sales. Do your part to strengthen the seller review process by leaving your feedback after you have received your pair of sporting sunglasses.
Conclusion
"Where did he get those sunglasses"? That is the question many people ask after a round of golf, an afternoon out on the lake, or an exhilarating 50-mile bike ride. Sport sunglasses exude style through the design of the frames and the colour of the lenses. Yet, frame design and lens colour are the two primary factors that determine sport sunglasses safety. Strong, comfortably fitting frames ensure users have continuous protection from harmful UV rays. In addition, sport sunglasses lenses block out most of the UV rays, while filtering colours and reducing glare.
Manufacturers make a number of different types of sport sunglasses that meet the needs of individual sport participants. For instance, golfers require different sport sunglasses standards than race car drivers. Knowing the types of sport sunglasses and the importance of buying sport sunglasses that have UV ray protection properties are the two most important facets of learning about sport sunglasses. Once a man understand the functionality of sport sunglasses, he can then mull over the various style designs that allow users to stand out from the crowd.