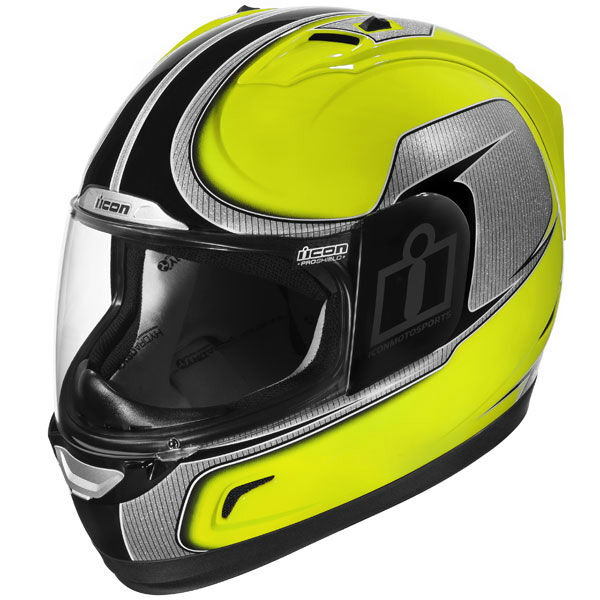 Motorbike riders are required by law to wear a helmet when riding on the roads. These head coverings protect the rider from any head injuries in the event of a crash. When combined with other protective clothing, motorbike crash helmets ensure maximum protection. Not all helmets are alike, so finding the best one can be a bit of a challenge for those who have never purchased one before. With so many options to choose from, the shopping process can quickly become overwhelming. Fortunately, with a little bit of research, shoppers can simplify the process to find what they need quickly and easily. When buying motorbike crash helmets, shoppers must take the time to learn about the different types of helmets, know how to measure the rider's head, and find a helmet that matches their personal styles. To easily compare motorbike helmets and find the best deals, shoppers should head online to eBay.
Types of Motorbike Crash Helmets
There are several types of motorbike helmets available. It is the law in the UK that all people who wish to ride their motorbikes on the road must also wear crash helmets. Not all helmets are the same, and riders must determine which type of helmet offers the most protection and comfort. The main types of helmets include the open face, full face, flip front, and motocross.
Open Face
An open face helmet is perhaps the most common type of motorbike helmet available. These helmets protect the sides, top, and back of the head, but do not offer any protection for the face. Open face motorbike helmets are considered to be less protective than the other types of helmets, but they do meet minimum safety standards set forth by UK law. Many riders choose this type of helmet because it is less restrictive. Rather than having the entire face covered, riders are able to breathe the air while on the road.
Full Face
Full face helmets cover the entire head, including the face and the chin. There is an opening in the helmet with a transparent face shield that allows riders to see through the helmet. This shield protects the rider's face against wind and any objects that may cause injury to the face. These are considered to be the most protective motorbike helmets available.
Flip Front
The flip front motorbike helmet is a combination of the two types of helmets listed above. The helmet covers the entire head, but the face shield folds up and out of the way rather than staying in a fixed position. This type of helmet is more convenient to wear than a full face helmet and more protective than an open face helmet.
Motocross
A motocross helmet is specially designed for riders who take their motorbikes off-road. These helmets have a visor, openings for air circulation, and a chin bar for added protection and performance. A face shield is not included in this type of helmet. Instead, there is an opening over the eyes where the rider can wear goggles. This provides the same amount of protection as a full face helmet.
Finding the Proper Fit
Finding a helmet with the proper fit is more important than anything when it comes to buying a motorbike crash helmet. If the helmet is too loose, then it may not offer sufficient protection against the impact in the event of a crash. If the helmet is too tight, it can press down on the ears, restrict blood flow to the head, and make it harder for the rider to breathe (in the case of full face helmets). For this reason, shoppers need to familiarise themselves with motorbike helmet sizes, how to measure the rider's head, and how to determine if the helmet fits properly.
Motorbike Helmet Sizes
Because people have heads of different sizes and shapes, the sizes of helmets also vary. This ensures that all riders are able to find helmets that can protect their heads and fit comfortably at the same time. The table below lists the standard sizes for motorbike crash helmets as well as the corresponding head size.
| Universal Size | UK Size | Size in cm |
| --- | --- | --- |
| XX-Small | 6 1/2 | 52 |
| X-Small | 6 5/8 | 54 |
| Small | 6 7/8 | 56 |
| Medium | 7 1/8 | 58 |
| Large | 7 3/8 | 60 |
| X-Large | 7 5/8 | 62 |
| XX-Large | 7 3/4 | 64 |
Sizes that are larger and smaller than those listed above are also available, but they may be harder to locate. It is always a good idea to measure the rider's head and compare it with the sizes for a specific brand. While most helmet sizes are similar, they are not exact across all brands. Shoppers can use the UK or universal size as a starting point, but to ensure a proper fit, they should compare the head size and helmet size in centimetres.
Measuring the Rider's Head
It is important that the rider's head is measured properly before choosing a size. A piece of string or a soft tape measure should be used to make the measurements. The string should rest just above the eyebrows, go over the ears, around the back of the head, and back to the eyebrows. The length of the string or tape measure that connects all of these points corresponds to the size of the helmet in centimetres.
Trying on a Helmet
Shoppers shouldn't rely on the size of the helmet when making a decision. Instead, the rider should be sure to try on the helmet to ensure that it fits properly. Different manufacturers have different shaped helmets and different head shapes make some brands better suited for certain people than others. When trying on a helmet, it should be relatively snug, but not too tight. The helmet should not push the ears down or compress the ears in a way that feels painful. Additionally, the helmet should fit securely on the head and not twist in any direction while being worn. If the helmet is too loose, it may not provide ample protection in the event of a crash.
Choosing a Motorbike Helmet
Once shoppers have narrowed down the types of helmets and found the proper fit to provide maximum protection, they can begin shopping for a motorbike crash helmet that matches their personal style and budget. A shopper should take the time to evaluate the appearance, brand, price, and condition of the helmet before making a purchase.
Style
Thousands of helmet styles are available to match almost anyone's personal taste. Shoppers can find helmets that are plain colours or helmets that have interesting designs and graphics. Additionally, people can find helmets that look old fashioned to go along with classic motorbikes. The choices are endless in terms of the appearance of a helmet, so shoppers should not settle for helmets that do not appeal to them.
Brand
Some brands are more reputable than others when it comes to motorbike crash helmets. Shoei and AGV are known for producing high-quality helmets that provide maximum comfort and protection. These high-quality brands use different shell sizes when making helmets of different sizes. Other lower quality brands simply add more padding to the helmet to adjust the size. Additionally, the use of higher quality materials ensures that the helmet lasts for a long time.
Price
Prices for helmets range considerably depending on the type, design, brand, and quality. Helmets are necessary to protect the riders head from injury should an accident occur. For this reason, shoppers should not look for the cheapest options when it comes to helmets. While all helmets that are manufactured and sold meet the minimum safety standards, a shopper should invest a little bit more to ensure that they find the best fitting and most comfortable helmet available. At the same time, shoppers should be sure that the helmets they choose fits within their budgets.
Condition
Many motorbike riders look for used motorbike helmets to save some money, but this is not always a good choice. If the helmet has been involved in a crash previously, then it may not provide the amount of protection that rider needs. Additionally, UK safety standards do change. Purchasing a used helmet that is several years old likely does not meet the latest safety standards. Likewise, a helmet that is several years old may not be in the best condition, even if it was worn only rarely. Plastic parts are used in helmets, and these begin to break down after several years. Crash helmets can also wear down if not stored properly. This is not to say that all used helmets should be avoided, but shoppers should exercise extreme caution when looking to buy used helmets.
How to Buy a Motorbike Crash Helmet on eBay
eBay is a large website that allows people to buy and sell millions of items across the UK. Motorbike crash helmets and accessories are no exception. You can find a huge selection of helmets in all types, styles, brands, and sizes. Additionally, because you are shopping for helmets from private sellers, you can find better deals than anywhere else. To shop on eBay for motorbike crash helmets, you need to know how to search properly, and you also need to evaluate the return policies that each seller offers.
Searching for Motorbike Helmets
Use a basic keyword search to describe the type of helmet that you are looking for. A search bar can be found on every page on the site to make it easy to search or start a search over. Once the initial search has been completed, begin narrowing down the listings by selecting different options to describe the type of helmet you are looking for. Finally, read the descriptions for each helmet to find one that meets your needs.
Conclusion
Just because motorbike helmets are required by law does not mean that they have to be uncomfortable or unattractive. With several different types to choose from, riders can decide which one is the most comfortable for their purposes. Finding the most comfortable helmet often requires finding the proper size. Shoppers should take the time to measure the rider's head and select a helmet that fits snugly. It is important to note that the proper size and snug fit are crucial to providing maximum protection against head injuries. For this reason, size should be considered above all else. Fortunately, there are thousands of styles and designs to choose from, so no matter what size head a person has, he can find a helmet that matches his tastes. Shoppers can browse a large selection of motorbike crash helmets and locate the best deals by shopping on eBay.