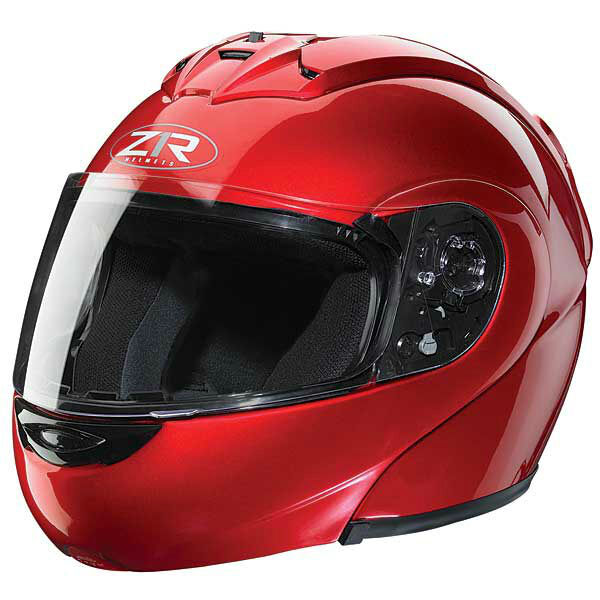 Given the long history of statistics available on motorcycle fatalities, there is absolutely no doubt that a good helmet is often the only thing that stands between an accident that a rider survives, and a tragedy that can never be undone. New riders may be bewildered by the range of helmet types available on the market. There are four basic types with many more variations, and not all of them are approved by law despite the fact that they are sold openly.
Since a good helmet can be costly, it is important to choose the right type and to know about the safety regulations that are in place in the UK. Getting an approved helmet prevents run-ins with the police, as well as issues with insurance companies in case of a crash. Last but not least, riders have to know how to achieve the correct fit with a helmet. Helmets can be found at motorcycle parts shops and at some specialty motorsports shops, but the widest selection is found online. By knowing about the different types of motorcycle helmets, safety regulations in the UK, correct helmet sizing, and how to shop for helmets online, riders can purchase a comfortable helmet with confidence.
Motorbike Helmet Types
There are as many kinds of helmets as there are motorsports and a few more, too. This is because riders need helmets which are comfortable in differing riding conditions. Off-road riders and touring riders need a different set of features in a helmet, and this is what has given rise to a number of helmet styles. Every rider should know about the different features and styles available in order to find the helmet that is the most comfortable for his or her riding conditions.
Full Face Helmet
A full face helmet is the basis for other helmet types. It offers excellent protection but may not have some of the added features of more specialised helmets. A full face helmet covers the entire head and has a full visor for the face. It also has a chin bar, which adds a significant amount of protection in case of a frontal crash.
Open Face or Jet Helmet
An open face helmet is a full face helmet without a chin bar or a visor. This type of helmet came into use because in some climates, a full face helmet is simply too hot to wear comfortably. However, the design of the open face helmet lacks the protection offered by a full face helmet. Apart from the face being unprotected in case of a crash, open face helmets leave riders vulnerable to bugs, dust, and debris that can get in their eyes while on the road. One solution is to have the helmet fitted with a visor. A safer option is to look for a full face helmet with many vents for good air circulation.
Pudding Basin or TT Helmet
The 'pudding basin' or TT helmet only covers the top half of the head. New TT helmets (also called 'half helmets') do not meet any safety regulations in the UK, and are not meant to be worn while riding, despite the fact that they are sold as motorcycle gear. The only TT helmets that can legally be worn are the vintage ones that have a 2001:1956 BSI stamp. However, wearing a used or older helmet is highly unadvisable, meaning that TT helmets in general should never be considered quality safety gear.
Flip-Up or Modular Helmet
A modular helmet has all the parts of a full face helmet but the visor and chin bar can be moved, or sometimes removed completely for the convenience of an open face helmet. This is most useful for those who have jobs requiring the use of motorcycles, like the police in many areas, because the helmet does not have to be removed in order to talk to others.
Other Helmet Types
Other helmet types include off-road helmets, touring helmets, and sport helmets. Each of these has features with the specialised needs of athletes and travellers in mind. For example, touring helmets have a bigger emphasis on comfortable padding while off-road helmets provide more airflow for hard-riding athletes. There are also helmets with Bluetooth capabilities for those who ride with others. These can provide useful communication while on the road.
Safety Standards
Wearing a helmet is obligatory in the UK, and the helmet worn must conform to one of three standards. The first is the British Standard BS 6658:1985. This standard carries the Kitemark stamp of the British Standards Institution (BSI). The Kitemark looks like an 'S' inside a downward-facing triangle with a sideways 'B' on top, and is a symbol of quality assurance.
The second standard that a helmet can adhere to is the UNECE Regulation 22.05. This standard is accepted in over 50 European countries, and approved for competitions and professional motorcycling events. Helmets certified by the Regulation 22 standard have to have a label with the circled 'E' logo, and helmet information stitched to the chin strap.
Finally, helmets that have been certified by another European Economic Area member are legal in the UK as long as the standard is at least as high as the BSI Kitemark.
Motorbike Helmet Sizing
Correct sizing is essential for the helmet to be effective in a crash. A helmet that is even just a little too loose is likely to fall off in a crash, while one that is too tight is likely to never even get worn. Different manufacturers size their helmets differently, so do not rely on a size like 'medium' or 'small'. Instead, measure the circumference of the head just above the ears (at the height of the brow) and use this measurement when shopping for a helmet.
When trying on a helmet, it is a good idea to wear it for 5 to 10 minutes to see if there are any pressure points or uncomfortable spots. Look to the right and then the left; the helmet should follow the head with no other movement. Similarly, there should be no play when nodding or shaking the head in any other direction. Finally, check if the helmet can be 'rolled' off the head by looking down and pushing up on the back of the helmet. If it can be taken off this way without unbuckling the chin strap, it may come off in an accident as well.
While there is some variation between manufacturers, the following table gives a general idea of helmet sizes. Be aware that a helmet generally gets looser over time, so a helmet that is snug usually becomes more comfortable as it breaks in.
| Circumference of Head (cm) | Common Size Descriptor |
| --- | --- |
| 52 | XX Small |
| 54 | X Small |
| 56 | Small |
| 58 | Medium |
| 60 | Large |
| 62 | X Large |
| 64 | XX Large |
Be sure to check on the manufacturer's sizing before buying a helmet. Trying on a few helmets is also a good way to get an idea of the correct size.
How to Buy a Motorbike Helmet on eBay
eBay is the source of a wide selection of motorbike helmets at competitive prices. eBay's search options and seller feedback scores make it a safe and easy place to shop. You can find the perfect motorbike helmet from the convenience of your home by following a few simple steps.
The first step is to enter the keywords 'motorcycle helmet' in the search box on any eBay page. Then refine the resulting search by using the criteria and categories given. The criteria include price, condition, and seller. Once you navigate to the correct subcategory, there are even more criteria including use, style, size, brand, colour, gender, and even design. These make it easy to narrow down the selection to just those helmets you might be interested in.
Once you have found a helmet that matches your requirements, the last step is to check the seller's feedback store and the return policy. Searching for a reputable seller can be made easier by simply choosing a seller with an 'eBay Top-Rated Seller' award icon on his or her listings. These are sellers with a history of excellent customer service and fast shipping.
Conclusion
A motorcycle helmet is without doubt the most important item to purchase when starting to ride motorcycles. The statistics show that wearing a helmet is often the deciding factor in the survival of motorcycle rider in the event of a crash. There are various types of helmets offering various levels of protection, from the half helmet which does not meet UK safety regulations at all, to full face helmets designed for different motor sports.
Knowing about the safety regulations applicable in the UK is also a must, since buying a helmet that does not pass the required tests would be a liability instead of a help on the road. Lastly, helmet fit is extremely important, and wearing the wrong size is nearly as bad as not wearing a helmet at all. By knowing a little about helmet sizing, anyone can shop for a helmet wisely, even online at eBay. Shoppers who learn the basics of shopping on eBay can take advantage of eBay's fast, secure, and unbeatably convenient shopping options to find the perfect helmet to complete their motorcycle riding experience.