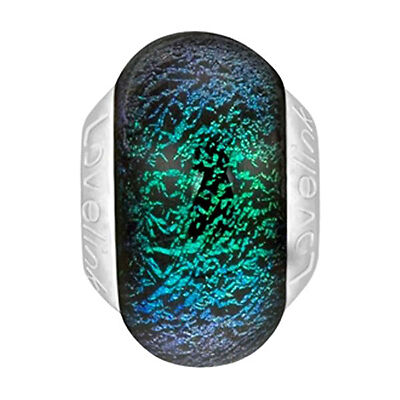 In the world of jewellery making , few man-made beads excel in both popularity and quality quite as well as Murano glass beads do. The striking beauty of these beads is well-known throughout the world, and jewellery makers create beautiful pieces of jewellery from these exquisite beads.
The technique for creating these beautiful glass lampwork beads has been perfected over the centuries. The artists that make Murano beads have a talent for skilfully combining both fine detail and beautiful colours to create the delicate glass beads. Because each one is unique, these beads can be used to create truly one of a kind pieces of jewellery. When purchasing Murano glass beads, choose quality beads in the proper colour, shape, and size for the jewellery design. Beautiful Murano beads make excellent focal beads for any piece of jewellery. Whether consumers purchase murano glass beads in Murano, Italy or online on websites like eBay, a wise consumer can procure the best deal.
Techniques and Materials Used in Creating Murano Glass Beads
Craftsman on Murano Island in Venice, Italy have laboured for centuries to produce beautiful Murano glass beads. Murano beads are lampwork beads, so named because of the way they are formed from glass over heat. Today, Murano bead makers use specially designed gas torches in order to create these beads.
The lampworkers use soda-lime glass, special colours, and threads and foils fashioned from precious metals to create each bead's unique striking beauty. The experienced Murano lampworkers heat the glass over a high flame and use time-honoured techniques and creating the details, the vibrant colours, and the bead's shape. While the bead maker typically follows a set pattern and process for forming beads that are very similar in size, design, and colour, and the resulting beads are not identical. Each bead is individually handcrafted, making them each unique and lending to their high value.
Using Murano Glass Beads in Jewellery Design
Murano glass beads add class and colour to any jewellery design. It is common to start a beaded jewellery project with a design in mind and a pattern to follow. One of the first steps in following such a pattern is to select a focus bead or beads and to build the colour pallet for the rest of the beads around those. Murano beads make perfect focus beads for many jewellery designs, including necklaces and earrings.
Because of their exquisite beauty, jewellery designing when using Murano beads often works in reverse order. Instead of finding a bead to work with the chosen pattern, it is common for a jewellery designer to fall in love with a specific Murano bead and have to have it. The jewellery designer then finds a jewellery design that can be built around the bead or beads.
The designer often fashions an entire necklace pattern around a cherished Murano bead, allowing one or several of these precious beads to dictate the colour palette of the remaining beads and fasteners. A simple Murano bead grouped with very few complementary beads makes a striking earring design. Regardless of how the steps are followed, whether the designer starts with a pattern or with a hand selected bead or beads, both paths lead to the same place: beginning the design's material collection with the selection of a beautiful Murano bead.
Designing Jewellery Around Murano Beads
Murano beads are available in a number of well-known colours and designs. When creating a piece of Jewellery using one or more Murano beads, consider both the shape of the bead, the details of the bead's design, and the colours represented by the bead or beads. Choose beads that complement one another both in their colours and in their shape.
Use beads that are close to the same colour to create an elegant look, or complement the focal bead with contrasting colours in order to make it really stand out. The placement of the beads in the design, and their shape and colours dictate where the eyes move and should be carefully considered when choosing beads. Avoid using more focal beads then are necessary, as this can have the effect of pulling the eye in too many different directions.
The Look of Murano Glass Beads
While all Murano beads are handcrafted using very similar techniques, the application of certain materials, and the steps followed in crafting each of the different categories of Murano beads results in beads that can look very different from one another. These beads often go by certain names. The following chart describes some of the more popular Murano beads:
| | |
| --- | --- |
| Term | Description |
| Cabochons | Murano glass beads that have no holes and are typically glued to fasteners |
| Caramella | These glass beads resemble little sweets created using colours added to a base of white |
| Fiorato | Beautifully detailed beads exquisitely decorated with flowers; the miniature flower details are crafted out of glass thread that is carefully applied to the bead's base |
| Millefiori | A millefiori is a reproduced pattern, typically floral, made by dividing a handmade glass cane into many different tiny slices that are applied to beads |
| Missoni | Missoni beads have a striped pattern throughout the bead |
| Sommerso | Glass coated Murano beads with the colours and patterns "submerged" under a final layer of glass |
| Zanfirico | These beads are crafted using a Murano glass cane that has been created with little, parallel lines running through it; the effect is tiny uniform lines across the bead |
Understanding these different terms can assist in the decision-making process when purchasing Murano glass beads.
No Two Beads Look Alike
When choosing beads for a jewellery design it is a natural tendency to try to choose ones that look identical. Because Murano glass beads are handcrafted, each bead is unique, and slightly different than other beads produced using those same techniques. Even beads crafted by the same lampworker on the same day may appear quite dissimilar.
Most people who sell these beads strive to group very similar beads together if they are selling them as a lot that includes a number of beads. These beads are usually similar enough in appearance to be used in a design that calls for identical beads. It is important, however, that the jewellery designer is aware of the possible discrepancies inherent in handcrafted beads.
Purchasing Murano Glass Beads
When purchasing a Murano bead, consider the quality, design, colour and rarity of the bead when determining its value. The beads are so popular that they have been reproduced by many lampwork bead makers. The quality of all beads that are labelled as Murano are not the same, so look for high quality, well respected Murano bead producers in order to find true value. The colour of the beads should be crisp, and any details should be clear.
As with most beads, Murano beads are available in several different sizes. Double-check the size in order to ensure that the beads fit within the design. Handmade beads are not always uniform in size and colour. There is typically a slight difference from bead to bead, and this is normal. Compared all beads that are intended for use in a specific pattern to one another so that they match as close as possible.
Conclusion
Murano glass beads are prized worldwide for their delicate beauty and fine detail. Various materials and techniques produce certain, predictable effects which jewellery designers covet and enjoy incorporating into their designs. Lampworkers create these beads using techniques that have been perfected over several centuries. They use precious metals and other materials to create the unique appearances that the Murano glass beads are so well known for.
The technique of heating the glass over a high flame produces high-quality, precious beads that are each one of a kind and are suitable for fine jewellery designs. When purchasing these beads, it is helpful to have an understanding of the different terms used to categorize them. These terms typically indicate certain techniques the lampworker used to create the bead. Many craftsmen labour to produce quality, glass beads, but few compared to those created through the time-honoured techniques by the lampworkers on Murano island in Venice, Italy. These beads add a unique, rare beauty to any jewellery design they are incorporated into.