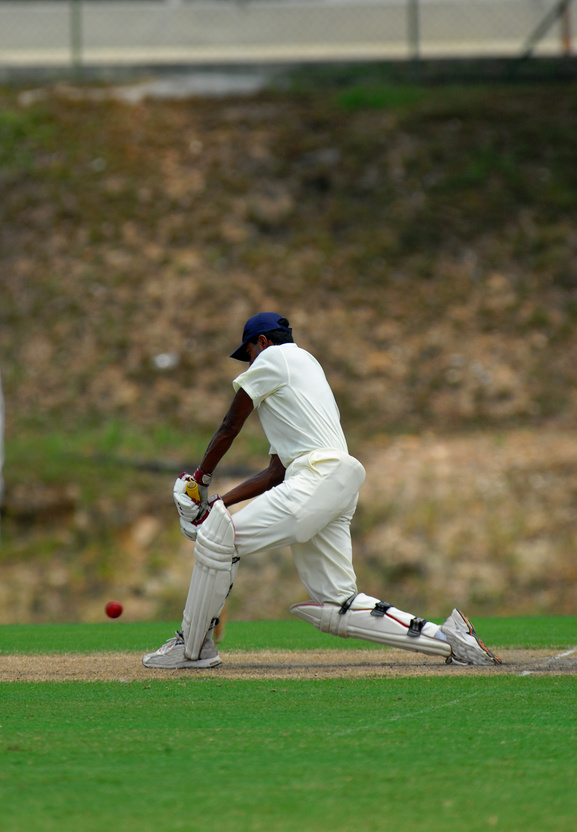 A one-day international cricket match can be a lot of fun to see, especially if it is a local match or one in an exotic foreign country. One-day international matches are held around the globe, and buyers can easily purchase tickets wherever they like. However, buyers have to be careful when shopping overseas and should usually set a budget due to the expense of travelling. Checking availability, cost, and type of tickets can also be tricky depending on the site and the date.
Buyers can also choose to purchase their one-day international tickets online to either get a better idea or find tickets that are sold out elsewhere. There are a couple of basic rules to purchasing tickets online including checking the tickets, checking the venue, and ensuring that the tickets are genuine. Knowing the market value, exact date, and time of the match can also help with the purchase. The following tips are designed to help make buying one-day international cricket tickets easier.
Choosing a Cricket Match
One-day international cricket tickets are typically for a one-day event or for one day of a multi-day event. In either case, it is important to choose an exact event for the game. Most cricket fans already have some idea of where they want to go, but checking the schedules for individual teams is always a good idea before purchasing tickets. If the one-day international ticket is for a single match, then it is definitely easier to choose the tickets. Important considerations when choosing a match include how far it is from home, how much it costs to go there, and how much the tickets cost.
Cricket Match Location
It is always possible to choose a destination via the country, especially for anyone who wants to see the country as well. There are more than 80 countries that participate in international cricket matches, although not all of them hold up to the stature of the 10 full members of the International Cricket Council. Those 10 members listed in the following chart are the most prestigious and the only countries that hold test matches.
| Country | Cricket Council |
| --- | --- |
| Australia | Cricket Australia |
| Bangladesh | Bangladesh Cricket Board |
| England | England and Wales Cricket Board |
| India | Board of Control for Cricket in India |
| New Zealand | New Zealand Cricket |
| Pakistan | Pakistan Cricket Board |
| South Africa | Cricket South Africa |
| Sri Lanka | Sri Lanka Cricket |
| West Indies | West Indies Cricket Board |
| Zimbabwe | Zimbabwe Cricket Board |
There are also an additional 34 associate members and 60 affiliate members, and any of them could be in a match. But only the 10 countries above are responsible for choosing and listing all one-day international cricket matches. Most official websites of Cricket Councils in these countries do have English versions, so unless you know the local language remember to check the English version before purchasing anything on any website.
Many matches are held in the UK, although distribution does tend to be fair. Anyone who wants to follow a team around must travel to different countries. However, it is also possible to simply stay at home and only go to matches that are located nearby. Typically, anything within a two-hour driving range is considered 'local' but buyers can choose which matches to visit based on their preferences.
Cricket Teams
It is possible to follow England around on matches. England tends to compete in a variety of countries around the globe depending on their scores. Anyone who wants to purchase one-day international cricket tickets to follow England around should look into purchasing all of the tickets and booking accommodation in advance. Usually, the larger the match, the more difficult it is to find nearby hotels or even tickets near the date of the match.
Purchasing Multiple Tickets for Cricket Matches
Anyone who wants to see multiple cricket matches on a tour can likely do so by simply purchasing multiple one-day tickets for each match. Importantly, this also requires transportation from venue to venue as well as lodging in each area. Anyone who has the time and money to follow a cricket team around can also likely save money by booking hotels in advance and from the same hotel chain in order to save up points if those are available. Multiple tickets should be purchased with care and should not be purchased until the person travelling has a verified method of transportation such as a car or caravan rental for the duration of the trip. However, most one-day ticket purchases are for weekend trips, so most cricket fans do not have to worry about purchasing more than one ticket unless they are bringing along other people for the match.
Verifying the Tickets
It is always important to verify the tickets before purchasing them, especially if purchasing the tickets online. Common misunderstandings include the purchase of used tickets or stubs from a previous match, as well as the purchase of tickets from fraudulent sellers. It is always important to check the date and then purchase from a protected site such as eBay or the match venue when buying tickets online. In general, buyers should exercise common sense, shop from official ticket vendors whenever possible, and try to purchase tickets before arriving at their destination.
Tips for Saving Money when Buying One-Day International Cricket Tickets
Anyone who is travelling to see an international match should do everything possible to save money as everything can get quite expensive. There are a lot of tips for saving money on tickets, even if they are at home in the UK. The following tips can be used or disregarded depending on the buyer.
Purchase Tickets in Advance
Purchasing cricket tickets in advance is always a great way to save money. Usually, the closer it is towards the match, the more expensive tickets get. This same theory holds true with everything from hotel tickets to car rentals. Purchasing at least two weeks in advance means more availability, cheaper prices, and more options. Anyone who is purchasing plane tickets should try purchasing two to six weeks in advance of the match date.
Book with Friends
In general, tickets have processing fees, which can sometimes be 15 pounds or more. Purchasing tickets with friends means that the same fees are applied only to multiple tickets, which means saving money. Usually, the more tickets that are purchased at once, the cheaper the administration cost per ticket. However, some online sites do not typically charge administration costs and they might also offer discounted rates for more tickets so it is still important to look into individual costs versus multiple ticket purchases. Anyone who wants to see more than one game should also consider purchasing as many tickets as possible as well.
Remembering Accommodation and Transportation
One-day international cricket tickets can be for matches in the UK or outside of it, but many do require travel. Buyers who are not going to matches near their hometown should remember to look for accommodation and transportation to and from the match. Typically, a hotel or hostel, especially one shared with friends, is mostly affordable, especially if purchased in advance. Anyone who is going to a local match should check to ensure that they have transportation, parking vouchers or tickets, and a place to stay if the match is more than a few hours' drive away.
Buying One Day International Cricket Tickets on eBay
eBay often has one-day international cricket tickets, although the matches and locations might vary per the month, date, and year, depending on which matches are coming up. Buyers can usually buy tickets on eBay and benefit from the straightforward search system of the website. Buyers can use the search bar on the home page to find individual tickets.
Considerations for purchasing cricket tickets on eBay include checking to ensure that the tickets are current and not used or stubs, as these are sometimes sold as collectibles. It is also a good idea to check the market value and compare it to the cost of the tickets plus the price of shipping. If it is near to the match, checking shipping dates and times is also a very good idea. You can contact the seller with any questions you might have as well if the description does not answer all of your questions.
Conclusion
One-day international cricket tickets can include tickets for matches hosted in the UK or any of the ten countries that are full members of the International Cricket Council. Buyers must decide if they want to see a home match or an international one, and if the latter, where and when. Checking matches to see the exact date, time, as well as the location is very important for purchasing tickets. It is also possible to purchase multiple tickets and follow cricket matches around for a short period before returning home, although this can be expensive.
Buyers should always remember to check the ticket details before purchase and to look for tickets from approved vendors such as the match venue or top-rated sellers on eBay. Checking the date on the tickets, the type of ticket, and any shipping costs or fees are very important as well. Finally, check once more the date and the event before purchasing the tickets.