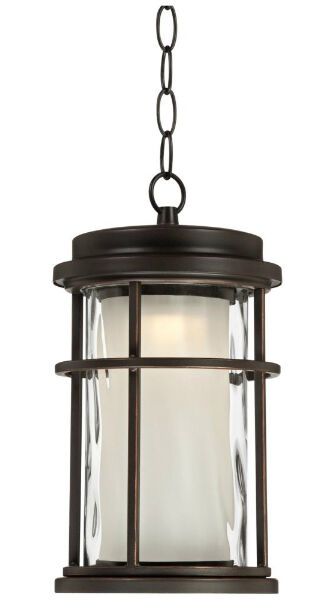 Outdoor LED (Light Emitting Diode) lights offer a fantastic way to continue using gardens and courtyards once the sun has gone down. They also provide safety and security in public areas at night, LED bulbs offer significant advantages over their conventional filament light bulb predecessors.
About Outdoor LED Lights
Outdoor lighting has been used since Greek and Roman times as a way to illuminate housing and find the way home. Romans began to use street lighting with oil lamps and candles, but by the 1800s, gas lighting could be found in cities across the world. The early 20th century saw most large cities lit up by electric lighting. Outdoor LED lights have come into the public perspective these past ten or twenty years. Found all over the world now in vehicle lighting, commercial and domestic use; LED lighting offers a diverse solution to a wide range of lighting needs.
Choosing Outdoor LED Lights
Choosing outdoor LED lights involves looking at a low of factors, not least of all the ability for electrical lights to cope with outdoor conditions. Choosing LED lights over conventional lights is an informed decision based on a variety of factors.
Benefits of Outdoor LED Lights
| | |
| --- | --- |
| Size | LED light bulbs are much smaller than other types, making them far more versatile to either feature in small spots or offer increased luminescence by adding additional bulbs to a compact area. |
| Efficiency | LED bulbs can last up to 50 times longer than filament bulbs and consume up to 90 per cent less energy. Their ability to burn for up to ten years before a replacement is needed makes them ideal fixtures for high or difficult to reach places. |
| Brightness | LED bulbs can burn with intense brightness, especially when a number are installed in a small area; which is so often the case with outdoor LED lighting. |
| Safety | LED bulbs burn with very little heat emission and also produce no flicker, making them a much safer alternative. |
| Specialist | There are also specialist uses of LED bulbs such as their ability to endure vibrations, making them great for industrial use. They also emit no ultra-violet or infra-red radiation making them safe for use around delicate fabrics and paintings. |
Type of LED Bulb
There are a number of different types of LED light bulbs, each suited to their own purpose.
| | |
| --- | --- |
| Flood | Floodlight bulbs give a wider direction of light, making them great for outdoor use when light has to be spread over a larger. Security lights often feature floodlight bulbs to illuminate a patio or garden from a single source. |
| Spot | Spotlight bulbs are much smaller and directional, used mostly in tracked or recessed lighting. Spotlights are commonly installed with directional heads, making them great for highlighting a certain area. |
| Candle | Candle bulbs offer a more conventional spread of light, serving as the most decorative of LED lighting; mimicking a candle flame shape. |
| A-Line | A-Line bulbs have a wide angle of illumination, spreading light across a larger area. They have a similar range to a floodlight but offer more horizontal lighting, great for paths and long driveways. |
Material of Outdoor LED Light Fixtures
Outdoor LED lights can often suffer from an artificial appearance because of the harsh white colour of the bulbs. To offset this, choosing an attractive light fixture is important to maintain a good outdoor aesthetic.
| | |
| --- | --- |
| Plastic | Plastic is rarely used in conventional lighting fixtures as it can be vulnerable to heat, but with the low temperature of LED bulbs this problem is overcome. The malleability and ability to be dyed makes plastic a great choice for abstract and custom fixtures. |
| Steel | Steel is used widely in light fixtures and the same goes for outdoor LED lights. Stainless steel offers a protected and clean appearance, whilst paint pressed steel has the ability to accept any colour making it very customisable for a changing décor. |
| Aluminium | Aluminium blends very well with the modern white light of an outdoor LED light, being rust proof and having a very long life also complements the low maintenance approach of LEDs. |
| Brass | Brass is a very traditional material for light fixtures, and to this day is still largely handmade. Serving to soften the harsh artificial light of an LED bulb, brass serves as a great long term beneficiary to LEDs; though it can be expensive. |
| Copper | Copper is one of the most expensive metals to craft from, but is almost universally handmade and ages particularly well. The much sought after green finish that copper takes on is very pleasing to the eye whilst its resistance to all forms of corrosions also complements the low maintenance LED technology. |
Type of Outdoor LED Lights
Outdoor LED lights can master a variety of functions, but the purpose of them will largely define the choices of the above categories. Certain bulbs are much more suited to individual areas and fucntions of an outdoor LED light.
| | |
| --- | --- |
| Task | Task lighting is a common use of outdoor LED lights, as LEDs offer great directional possibility. Lighting up certain areas and providing the correct conditions for activities is important for both safety and enjoyment, for which LED performs exceptionally well. |
| Pathway | Paths and driveways require a good deal of light, as they will be frequently used after dark. A-line or floodlight LED bulbs provide a wide spread of high intensity light to illuminate any potential obstacles hidden by shadow. |
| Deck | Deck lighting works very well with spotlight LED bulbs. Recessed into decking or patios, LED provides a great way to indicate steps and raised edges or mark the route indoors. |
| Accent | The directional ability of outdoor LED lights also make them great for accent lighting, highlighting ornaments, plants or trees. The ability to confine the light also gives the option of keeping bins or less appealing areas in darkness. |
| Security | Outdoor LED lights are often paired up with security sensors to instantly illuminate outdoor areas. Their brightness and ability to light up large areas can be a great deterrent to thieves and vandals, who can find whole gardens suddenly lit from a single fixture. |
| Underwater | Pond and water feature lights are often created using LED bulbs because of its reliability. Their average life expectancy of ten years and their infrequency of failure makes them great choices for difficult to replace underwater lighting. |
| Solar | Solar powered lamps often feature LED bulbs. By using up to 90 per cent less energy than filament bulbs, they provide a greater way to keep gardens lit up environmentally at night. |
Fixture of Outdoor LED Lights
| | |
| --- | --- |
| Fixed | Fixed outdoor LED lights are fixtures attached semi-permanently to walls or ceilings. Open porches and side passages often feature this lighting, as it can be protected easily from weather and has a small impact on space. |
| Hanging | Hanging outdoor LED lights offer a traditional appearance to offset the artificial aura of the illumination. Mock lanterns and oil lamps can be hung from high areas in the knowledge that LED bulbs rarely burn out. |
| Standing | Standing outdoor LED lights are normally mounted upon a post, often in the style of old Victorian lampposts or in bollards on driveways. |
| Recessed | Recessed lighting lends itself to LED bulbs because of the necessity to remain small. LEDs can be much smaller than filament bulbs and are lower maintenance when being installed flush with surfaces; which can be harder to access. |
Protection for Outdoor LED Lights
Operating electric lights outdoors requires good protection from the elements. Check the IP rating of an outdoor LED light before purchasing and measure it against a chart. Two digits follow the 'IP' letters, with the first indicating a lights resistance to solid material (dust, sand, grit) and the second digit showing its resistance to water. The higher the numbers, the better; ranging from the non-existent protection of 0 to the complete submersion protection of 8. IP23 rating is rainproof, IP44 rating is sprinkler proof and IP45 outdoor LED lights are resistant to pressure hoses. Covering seals in Vaseline offers added protection from water and moisture.
Finding Outdoor LED Lights on eBay
From the eBay homepage, click on All Categories followed by Garden & Patio. Within this category, selecting Garden Lighting will bring up a general list of lighting, from which it is possible to filter into Floodlights/Security Lights, Solar Garden Lights, Decklights and more. Searching within these categories or clicking on the LED filter will refine results further. Outdoor LED lights can also sometimes be found within the Lighting category of Home, Furniture & DIY. Find replacement bulbs in the LED Light Bulbs category.
Conclusion
Outdoor LED lights offer great solutions to many problems faced trying to light up the exterior of homes and properties. Finding the right combination of material, style and function can make all the difference between a fantastic outdoor living space and a partially illuminated patio. Ensure to search for the correct type of outdoor LED light for the right situation and need. Using the wrong type of lighting, LED or traditional filament, can be both unsightly and dangerous.