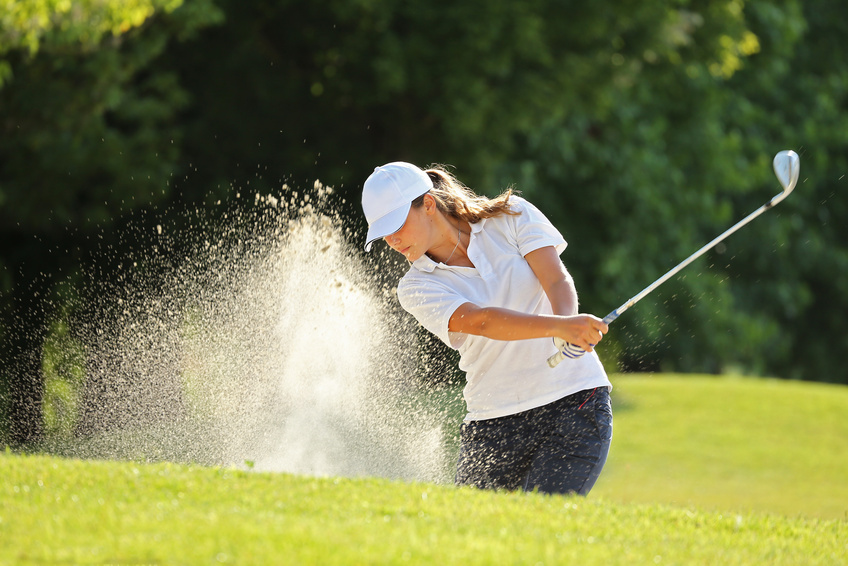 Founded in 1959, Ping is a family-owned company that makes quality golf clubs for men and women. The women's clubs are generally lighter in weight and have larger than average heads. Sometimes the grips have colour-coded instructions on them to act as guides on hand placement. When shopping for new Ping golf clubs, women can choose from Ping drivers, irons, and putters.
Ping's Serene Driver for Women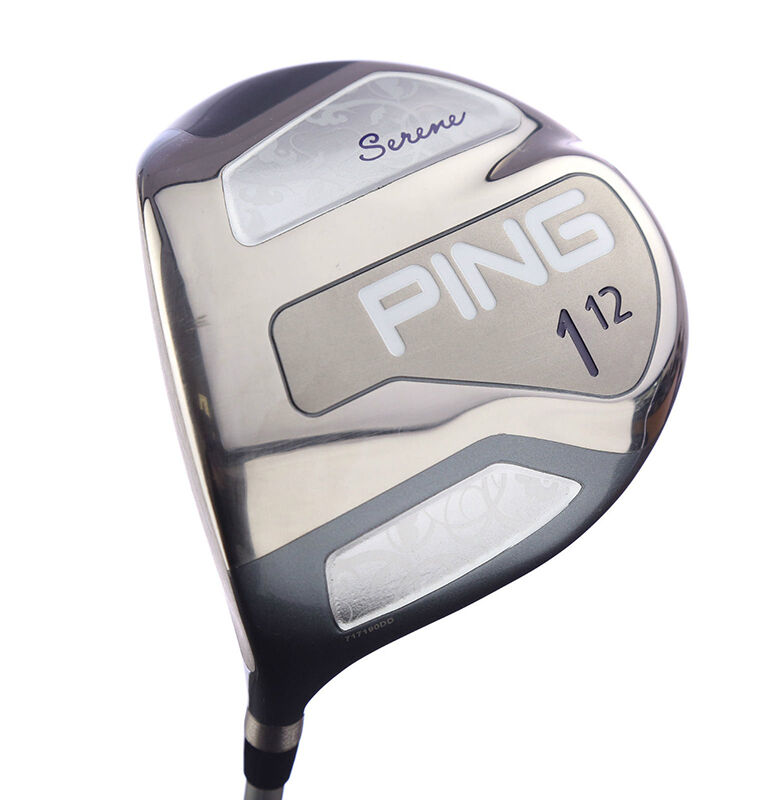 The Serene driver is a Ping golf club made specifically for women who have slow to moderate swing speeds. The Ping company says they achieved this by lengthening the club's shaft by a little more than a centimetre. It also has a large profile and forgiving head, allowing the player to maximise distance. The driver is a type of wood meant for hitting the ball long distances. Fortunately, this club is also lightweight, so even the smallest woman can swing it with force and bring the ball much closer to the hole. It comes in different colours, including red, blue, and yellow.
Ping's Serene Putter for Women
The Serene putter for women features a variable-depth groove technology that allows the instrument to better hit the ball at maximum speeds no matter how it strikes the ball. It comes in four models with differing lie adjustability. Unlike the Seren driver for women, it has only one colour scheme: light gray and purple. Keep in mind that the Ping putter is meant for relatively short strokes, whereas the Serene driver is meant for long distance strokes. Putters are weighted differently than drivers and can't be used in place of one another.
Ping's Serene Iron for Women
The Ping company believes they've made the ultimate iron for women by blending 4-, 5- and -6 hybrids with perimeter-weighted irons. The Serene iron optimises distance and accuracy. Shoppers should keep in mind that Ping irons are generally used for propelling the ball toward the hall. They have shorter shafts and smaller heads than wood clubs.
Ping's Serene Fairway Wood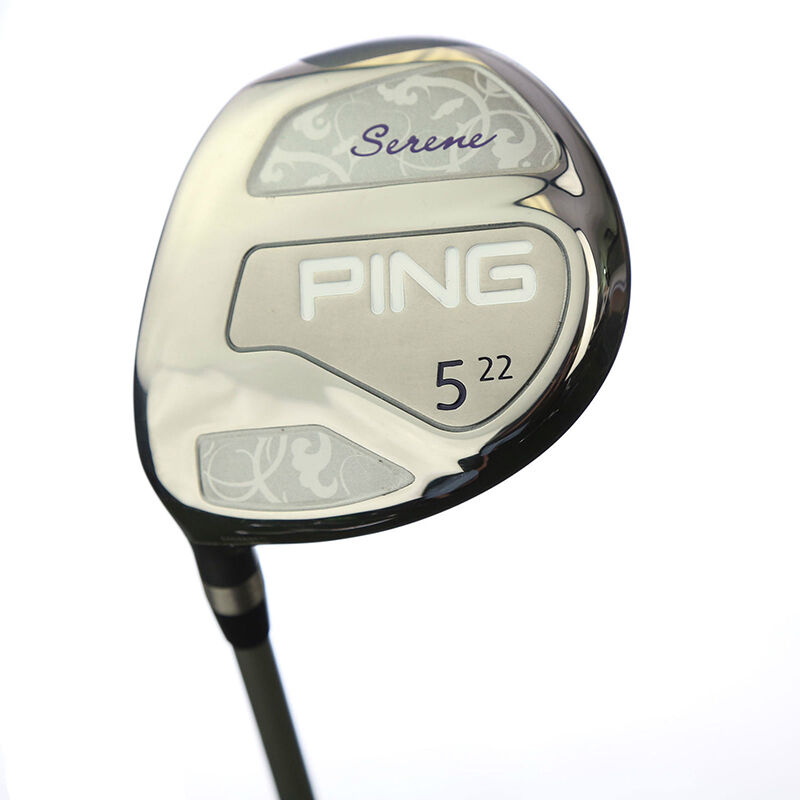 Wood clubs usually have much larger heads and longer shafts than other clubs. Although they are traditionally made of wood, hence their name, the Fairway wood by Ping is made from metal. For women, Ping created a wood with a shallow surface to minimize weight and improve accuracy. The Serene Fairway wood is ideal for hitting the golf ball long distances.
Ping Golf Accessories
Ping also manufacturers golf bags to go with their Serene women's golf clubs. The bag comes in two colour combinations and is fully accessorised. However, for more accessories, many of Ping's golf accessories are gender neutral, including their headwear, gloves, and golf travel gear. In addition, the company offers golf clothing for women.