When you shop for Radley bags amongst eBay sellers, you soon find a wealth of inventory in sizes, colours, and styles available. You simply need to decide how you intend to use the British-made handbag, and buy one or more of these iconic symbols of luxury and quality produced in the heart of London.
Large Handbags
Women tend to like having everything at their fingertips away from home. The selection of large Radley handbags guarantees plenty of room to keep essentials within easy reach. The assortment of handbags may include a large Radley leather handbag that is butter soft with zippered and slip pockets. Choose a large tote, work bag, hands-free, cross-body bag with adjustable strap, or shoulder bag with grosgrain lining.
Black and Brown Bags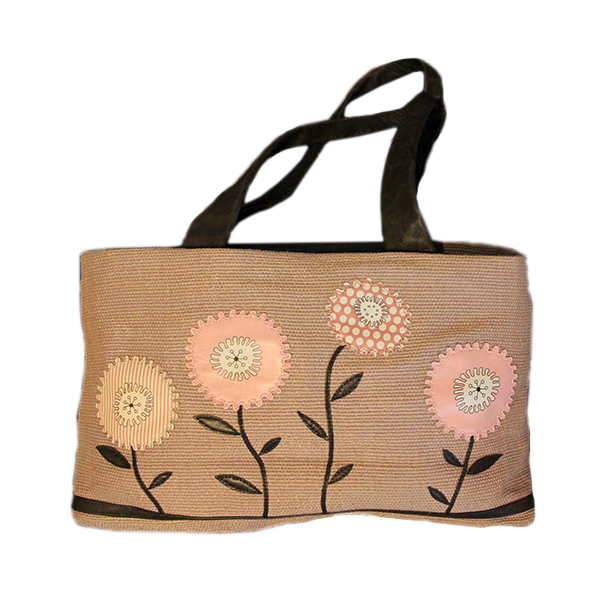 There is nothing like adding a black Radley bag or brown Radley bag to your inventory, which becomes a mainstay accessory for any outfit in your wardrobe. Look for a range of sizes such as a medium black Radley bag or a small brown Radley bag that suits your purposes and preferences. Find light tan and various shades of brown as well as stylish black bags with contrasting leather inset appliques.
Signature Bags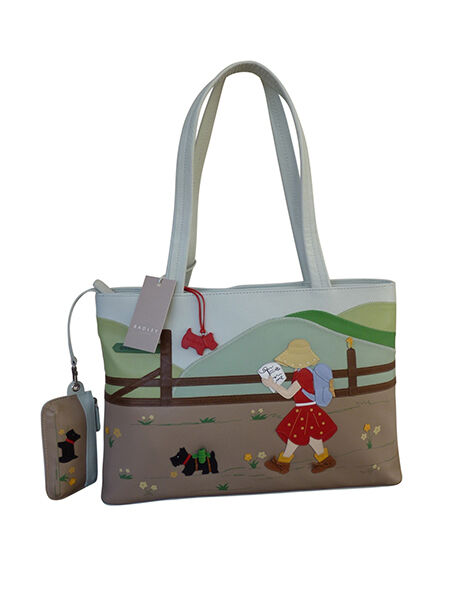 Action picture bags depicting the Radley Scottish terrier appear on Radley signature bags for light-hearted styling. Purchase a 'By the Seaside' design with a kite attached to Radley's collar while he walks along the shoreline. You may like the 'Fun in the Sun' bag made from Eden leather featuring pastel shades showing Radley enjoying a summer day with owners. The bag comes with a matching purse for coins, credit cards, cash, or lipstick.
Laptop Bags
The laptop bag serves as a briefcase for holding work papers, supplies, and a computer. A large flap-over pocket is on the front of the bag and an equally sized zippered pocket on the back. Most laptop bags have three zippered sections on the inside lined with a Radley pattern and one or more slip pockets. Make a note of the bag's dimensions to make sure your laptop fits.
Grab Bags
A Radley grab bag stays ready to go at all times to snatch up any minute when heading out the door. Use the convenient handles or a shoulder strap to hang it on a door until your next outing. This may become your go-to bag to accompany you on daytrips, pleasure trips, and other excursions.