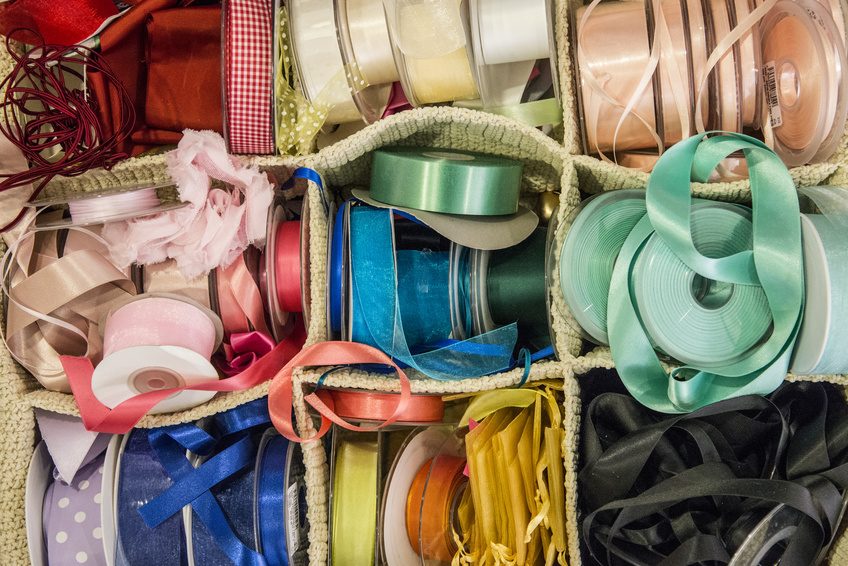 Satin ribbon is ideal for sewing and crafts, creating hair accessories, and for wrapping gifts. Satin ribbon is luxurious, smooth and shiny, light, and perfect for special projects and occasions. Choose the right type of satin ribbon for your project, paying attention to the relationship between the width of the ribbon and the size of the project. Focus on factors such as ribbon quality and buying options when making your purchasing decision.
Satin Ribbon Types

Satin ribbon comes in three types: double-faced ribbon, single-faced ribbon, and cut-edge ribbon. Satin ribbon typically consists of polyester, because this material offers improved washing, handling, and sheen. Smooth and shiny on both sides, double-faced satin ribbon comes in an array of colours and may feature a printed design. Single-faced satin ribbon has a smooth satin finish on only one side of the fabric. It is ideal for gift-wrapping because the rough underside holds the ribbon in position. This type is popular with crafters, florists, and those who use ribbon in thermal printers. Cut-edge satin ribbon is the most affordable. However, it does not have a woven edge, which tends to fray. It provides a temporary decoration at a low cost and does not survive much handling.
Satin Ribbon Width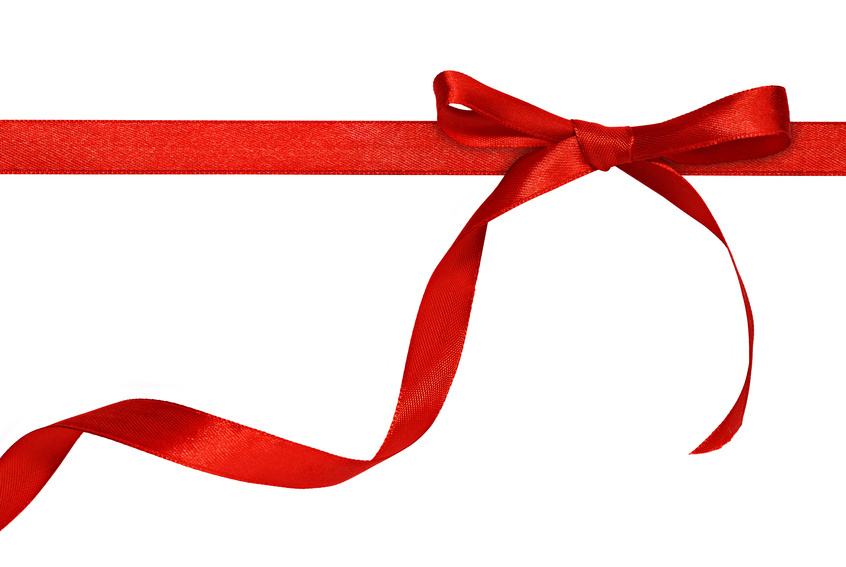 The width of satin ribbon ranges from 10 millimetres to 63.5 millimetres. Carefully consider the width of the ribbon you need for your project to make an informed buying decision. Generally, 3 millimetres to 25 millimetres is suitable for card making, 10 millimetres is suitable for hairclips, and up to 40 millimetres is ideal for large hair bows. Opt for a width of around 40 millimetres or larger for big decorations and wrapping large gifts. Some types of glue show through the ribbon, so always test glue on a small piece of ribbon before you use it.
Buying Satin Ribbon
Satin ribbon stains relatively easily and its cut ends tends to fray. Choose a type of ribbon suited to your project by considering whether the ribbon needs to withstand handling. Look for closely woven ribbon that consists of heavy polyester fibre for improved drape and has a soft, smooth finish. Satin ribbon typically comes in rolls or individual lengths. If you are a serious crafter, calculate the savings you can make by buying satin ribbon rolls rather than lengths of satin ribbon. In most cases, a roll is significantly cheaper. If you opt for individual ribbon pieces, use the purpose of the ribbon as a guide when choosing its length.