Short sleeve men's hoodies are a casual, but stylish, and are perfect for the warmer temperatures of spring and summer. There are numerous designs in solid colours and bold patterns, with some featuring brand names or bands. Men should consider the fabric and size to find a garment that is comfortable and fits well.
Styles of Short Sleeve Hoodies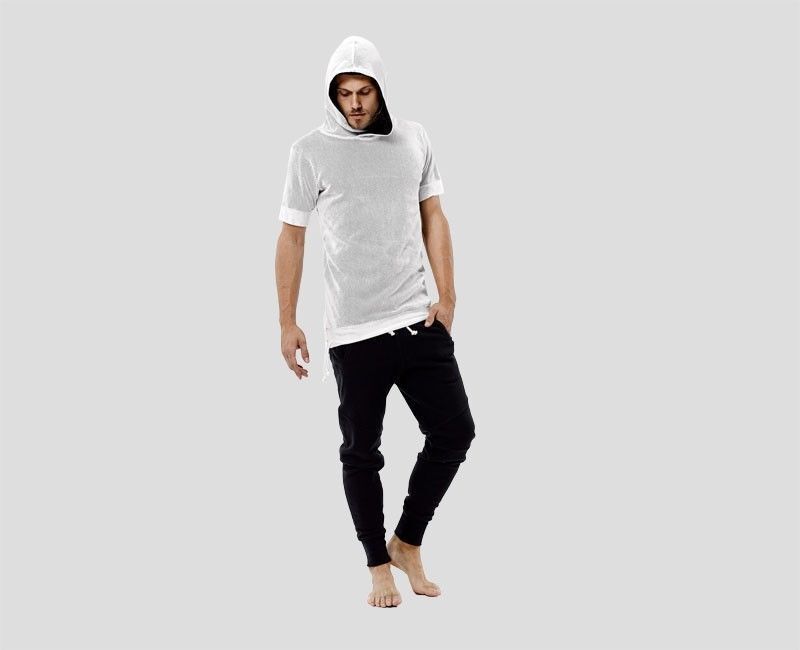 Just like their long sleeve hoodie counterparts, short sleeve hoodies come in a wide range of styles. The men's zip-up hoodie offers a sporty look that is easy to put on and take off. Some garments feature details, such as a front breast pocket. Wear a short sleeve hoodie with a pair of matching bottoms for a cool variation on the tracksuit that takes you from the gym to drinks with friends.
Materials for Short Sleeve Hoodies
Before choosing a material, men should know whether they want a short sleeve hoodie for sport, relaxing at home, or a night out on the town. Many men's hoodies are made from comfortable, easy-to-wear cotton, which is a breathable fabric ideal for sport. There are also polyester blends available for popular brands, such as the adidas short sleeve hoodie. If you want to display a sculpted physique, choose a short sleeve hoodie made from a stretchable material. For a smarter appearance, there are hoodies with faux leather details or button front styles.
Sizes of Short Sleeve Hoodies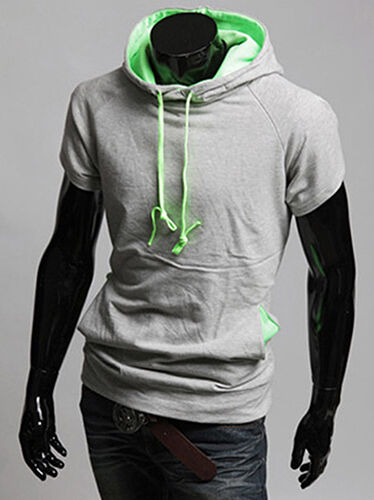 To find a flattering garment, take some basic measurements before shopping. Each hoodie manufacturer has a unique way of sizing clothing, but as a general rule, the garments are labelled as follows:
| Hoodie Size | Width Across Chest (cm) | Length of Garment (cm) |
| --- | --- | --- |
| Medium | 56 | 68 |
| Large | 59 | 72 |
| X Large | 63 | 74 |
| XX Large | 67 | 77 |
| XXX Large | 71 | 80 |
The wearer's chest width and torso length can help to determine the size required for the best fit. Consider what you intend to wear under the hoodie. Buy a well-fitted style to wear with a T-shirt and jeans, and a baggier size for a relaxed look.