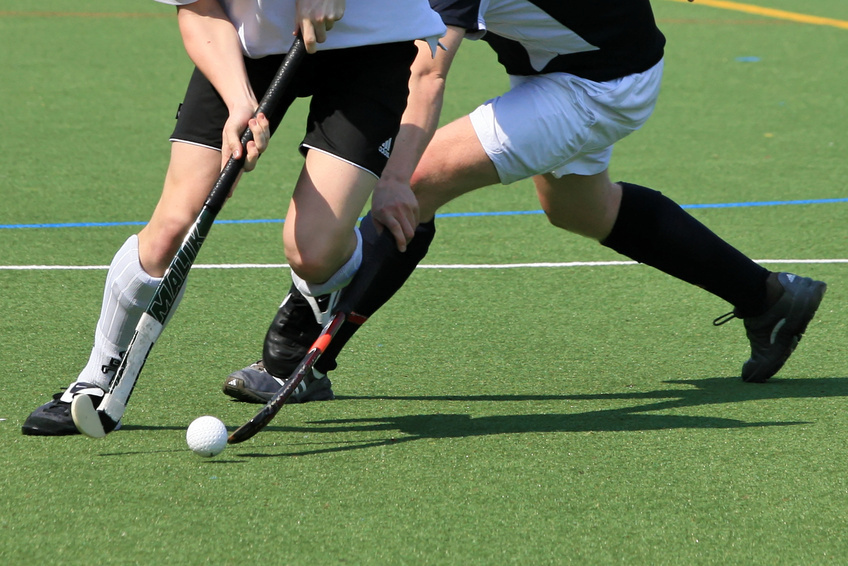 South League tickets include any tickets to games where at least one of the teams is a South League football club team. There are 22 premier division teams as well as 22 Division One Central teams and 22 Division One South and West teams. Tickets to any games involving teams from any of these divisions are considered to be a South League ticket, although the premier league is most often considered to be 'South League'.
Buyers who are looking for tickets can choose to purchase from the venue or to go online to purchase tickets in advance or after they have sold out at the venue. Online sites like eBay are excellent places to find tickets at either a discount or after they have sold out elsewhere. Considerations when purchasing South League tickets include the venue, transportation, which teams are playing, as well as the price of the tickets. The following information can be used to find and purchase South League tickets.
A Brief History of South League Football
The South Football League was originally formed in 1894 after several years of debate as to whether or not South England actually needed a league. The South League was created, and originally only had two divisions and 17 teams in the entire league. In the early 1900's, the league saw its first success as two teams, the Tottenham Hotspurs and Southampton, reached the FA Cup Finals. Until 2013, the Hotspurs have won the FA Cup Final a total of five times. They are the only South League team to have won the FA Cup. However, as the South League Football Club is considered to be semi-professional, many of the top players from South League teams are recruited by professional teams before going into the championships.
South League Divisions
There are 22 premier division South League football teams, as well as two other divisions including the Division One Central and Division One South, each with 22 teams. Most people referring to the South League are referring to the premier division as this is the main division and the most popular. Football fans can, however, go to see any of the teams that they would like to see.
Premier South League Teams
Each of the 22 premier division members of the South League has their own home stadium where the team regularly plays the matches. Typically, teams are named after the city or town of origin. The following chart includes the 22 premier teams as well as their home stadium for reference.

| Football Team | Home Stadium |
| --- | --- |
| AFC Totton | Testwood Stadium |
| Arlesey Town | Armadillo Stadium |
| Banbury United | Spencer Stadium |
| Barwell | Kirkby Road |
| Bashley | The Recreation Ground |
| Bedford Town | The New Eyrie |
| Bedworth United | The Oval Ground |
| Bideford | The Sports Ground |
| Cambridge City | City Ground |
| Chesham United | The Meadow |
| Chippenham Town | Hardenhuish Park |
| Frome Town | Alder Smith Stadium |
| Gosport Borough | Privett Park |
| Hemel Hempstead Town | Vauxhall Road |
| Hitchin Town | Top Field |
| Kettering Town | Nene Park |
| Leamington | The Windmill Ground |
| Redditch United | Valley Stadium |
| St Albans City | Clarence Park |
| St Neots Town | Rowley Park Stadium |
| Stourbridge | War Memorial Athletic Ground |
| Weymouth | Bob Lucas Stadium |

In general, the majority of South League matches are likely to be played in these stadiums, although any FA cup games or games against teams in other divisions may be played elsewhere. Anyone who would like to see most or all of the games from a single South League team can also likely purchase season tickets or a pass to a single stadium in order to get entry to most of the home games. The home stadium can also be used as a reference for anyone who would like to plan a route to travel to see a game.

Choosing a South League Match
If buying a single ticket, it is important to choose a specific date and game. In general, it is either very easy to choose a game based on a special match, on free time, or on the availability of tickets. For example, most people prefer to see end of season games that are very important, while others like to go to either every game or early season games, which are less crowded. The choice is completely up to the buyer, although championship games sometimes sell out so it is a good idea to buy them quickly.
Date
To purchase a ticket by the date, simply check a team or teams of choice via either the team website or the home stadium website. From there, it is possible to select a date and see which game is happening on that date. If tickets are sold out or too expensive, it is also possible to look on an external site such as eBay where prices might be lower or vendors might still have tickets, especially if they have planned to see the game but had a last minute change of plans.
Location
Anyone who simply wants to see a football game or a football game from a specific team can check the location to visit a stadium nearby. In this case, usually it would be the home stadium, although some people do like teams from out of town, in which case it might be any stadium from a nearby town or the team's home stadium. In this case, simply check the destination stadium to see which games are being played and then purchase a ticket accordingly.
Season Tickets
It might also be possible to purchase either a club pass or a season ticket, depending on the team. For anyone who would like to see every game, a season ticket or club pass can be money saving, but might also be too expensive to purchase all at once. Most buyers should research the prices as well as any guaranteed seating included with the ticket, and then purchase accordingly.

Choosing South League Tickets
Choosing South League tickets should involve choosing a stadium location and setting a budget. For example, corner seats on the bottom row are likely to be very nice to watch the game, but also very expensive. Buyers can decide where they would like to sit based on what they can afford, and purchase accordingly. Anyone who is on a budget can also look on eBay for sometimes more affordably priced tickets, although if the game is sold out, tickets are more expensive. Usually, buyers can simply decide what they would like to spend on the tickets and then purchase a seating place according to what is within that budget.
Whether travelling to another stadium or going to a home game, it may be important to consider the parking arrangements available. Checking the parking lots, cost of parking, and whether or not the parking lots are likely to be full can all be helpful when purchasing tickets. For example, if there are very few parking places located around a stadium, or even no parking available, it may be a good decision to go via public transport to the game. Depending on the team and the game, this may or may not be extremely important, but is always a good idea to consider.

Buying South League Tickets on eBay
eBay is an excellent place to purchase South League tickets because you can easily find and search for them in the comfort of your home. While football tickets are not typically available many weeks before the game, they are often available when they are almost sold out or when people who have purchased tickets have changed their plans and can no longer attend a game. Buyers can look for a range of different tickets including to any of the South League teams in any of their stadiums, depending on availability.
If you want to purchase tickets on eBay, type in the name of the team and the date of the game into the search bar from the home page and hit Enter. From there, you should be able to see all of the relevant results and choose the one that offers a great deal in terms of value, cost of shipping, and cost of purchase. Usually, it is very important to read the description and to check the date on the tickets before purchase.

Conclusion
Buying South League tickets should involve choosing a team, exact game, and a date or stadium. If the game involves travel, buyers should also take the time to make plans for both travel and parking. There are 22 premier division South League teams as well as 22 teams in each of the other two divisions, and it is possible to purchase tickets to see any of these teams in any of their games. Should any of the South League Football clubs make it into the FA finals, it may also be necessary to travel to see them.
Buyers can choose to purchase tickets as season or club passes, as single game tickets, or as tickets to an entire final, if available, for a team. Tickets can also be purchased from approved ticket vendors, the team's website, the home stadium website, as well as from sites such as eBay where they might be cheaper. Anyone purchasing a ticket should check the date, ensure their availability for that date, and then enjoy the game.