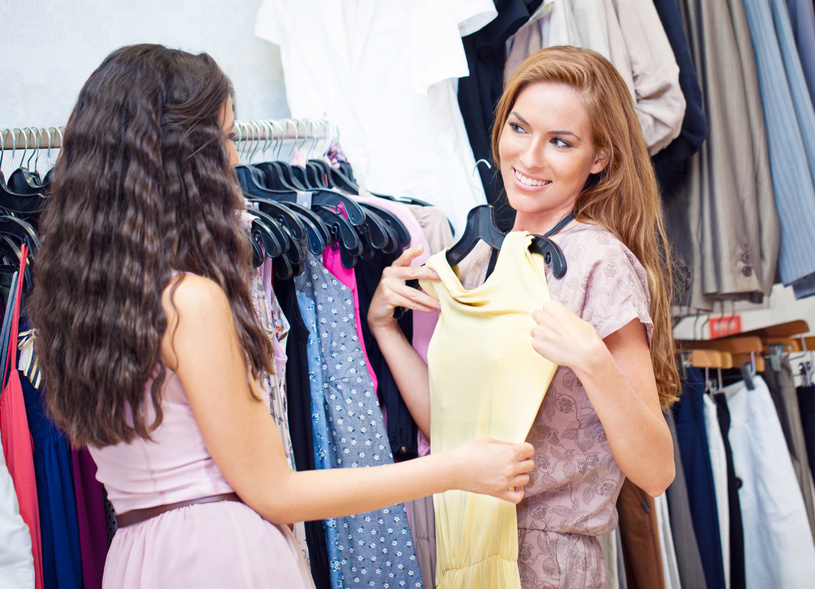 Every woman wants to feel stylish and sexy at formal evening events. Choosing a flattering evening dress is the key to achieving this. Women's evening dresses come in a plethora of colours and styles. If you are preparing for a formal evening event and need to purchase an evening dress, considering dress style, fabric, and colour options can help you choose a dress that flatters both your figure and complexion.
Choose a Style That Complements Your Shape

Petite women should avoid evening gowns with a billowy feel or layers upon layers of fabric. To show off a petite figure, try something a bit clingier, perhaps with only a single layer of fabric. Women with rectangular-shaped bodies should look for evening gowns with marked waistlines for a shapelier look. Dresses with a different colour on the tops than on the bottoms are also ideal for creating more defined waistlines. Pear-shaped women can create balance by drawing attention to their upper halves with gowns that feature fitted bust and waist areas with flowing skirts. Empire waist gowns flatter apple- or round-shaped women by accentuating the bust areas and flowing loosely down the rest of their bodies.
Consider the Fabric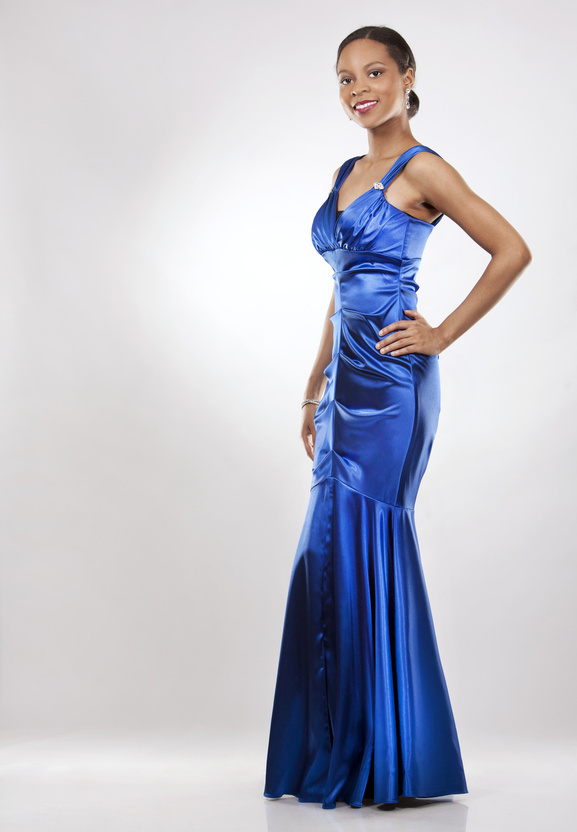 Personal taste and event style dictate which long evening dress fabric you should choose. Chiffon dresses for example, are sheer, soft, and sexy. They fall delicately over the body, clinging to curves. Silk chiffon has a shimmery appearance which is ideal for formal evening events. Velvet dresses are extra formal with their soft, elegant appeal and are a bit heavier if you are heading to winter formal events. Satin is another popular fabric choice for evening dresses because of its lustrous appearance. Organza evening dresses are sheer and crisp with a natural shine. They often feature layers of organza as embellishments in the form of tiers, ruffles, and rosettes. It is important for you to choose a stylish fabric that you like and that fits the event you are attending.
Choose a Flattering Colour
After deciding on an evening dress style and fabric, it is important to consider what colour flatters your complexion. If you have with fair skin, choose softer colours and pastels. Coral, soft blues, pinks, and creams flatter fair skin, without swallowing you up with bright colours. If you have a dark complexion on the other hand, go for brighter dress colours like ruby red or emerald green to complement your skin colour. You should also take the event itself into consideration. Formal evening events with themes may call for specific dress colours. When in doubt, black evening dresses look lovely on all complexions and always have a classic look and an elegant, sexy feel. You can find more of the latest fashion trends on eBay.