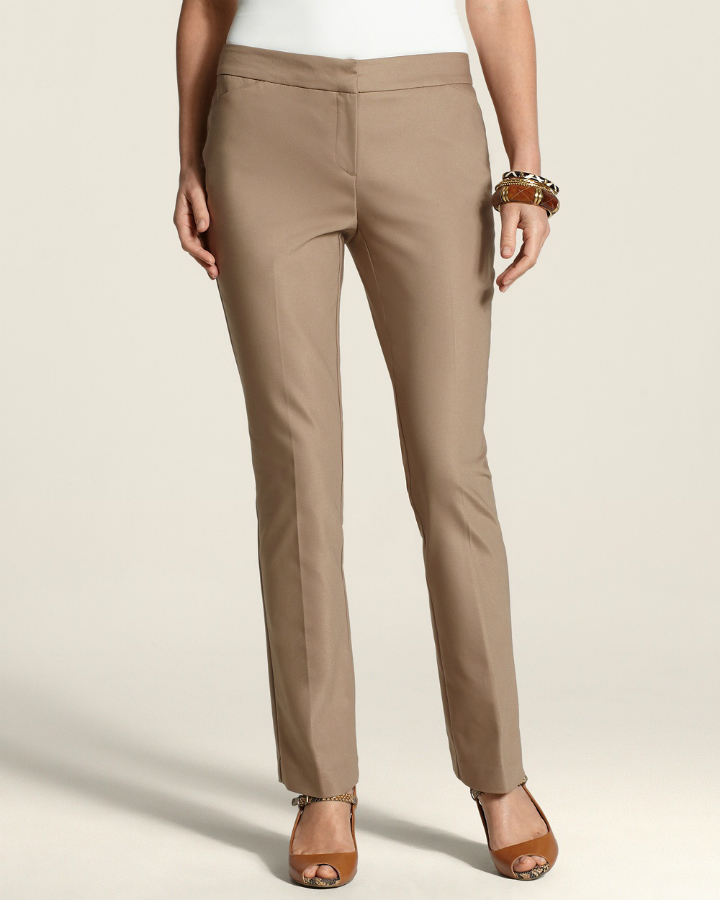 Since it has become customary to wear jeans to almost all occasions, a lot of men have disregarded the suit trousers. However, a man who puts a premium on style and variety never overlooks the importance of suit trousers. Suit trousers are a must-have in a man's wardrobe because they are classic wear for semi-formal or formal occasions, and they are usually part of the perennial attire acceptable in the workplace and for events with a smart, casual dress code.
A well-dressed man knows how to pick the right trousers to make his entire suit look impressive. Men have various options when buying suit trousers in physical stores or on eBay, and since there are so many options for this type of trousers, many men—first time and repeat buyers alike—find it rather overwhelming to choose the proper trousers. If you share the same sentiment, do not fret. This guide helps you better understand the various fit, fabric, and style considerations when buying suit trousers so you can finally find a pair that perfectly suits you.
Functions of Men's Suit Trousers
Suit trousers are the main attraction of the whole attire when matched with a basic long-sleeved shirt. However, when paired with a jacket to form a suit, the trousers' role is to direct the attention towards the upper part of the body since aesthetically, the jacket is the most important part of the suit. Suit trousers that remain sleek whether a man is sitting, standing, or walking adds sensibility to a suit.
Men are more likely to store small items in their pockets, so sensible suit trousers have pockets wide enough to carry a wallet, keys, coins, and other trinkets, but small enough to not bulge when loaded with the items. The pockets, along with other parts, must be an ideal size to ensure better-fitting trousers.
Fit and Length of Suit Trousers
The fit and length are the most important factors to consider when buying suit trousers. Suit trousers with the proper fit and length are functional as well as comfortable.
Fit
Compared to jeans, suit trousers have a longer distance or fall between the waist and the crotch to make it possible to wear the trousers just above the hips and for the trousers to have enough length so the crotch area is not too tight when suspenders pull the trousers up. The best-fitting trousers follow the contours of your body. They do not pinch or slip off, nor do they narrow toward the knees and then widen toward the ankle. You can tell that trousers are too tight when they bunch or wrinkle around the waist and that they are too loose when the fabric above the ankles billows when a man is standing up or when the crotch balloons when he is sitting down.
When it comes to choosing between wide-leg and slim-fit trousers, the rule of thumb is that slim-fit ones are for men whose upper and lower body have the same proportions, and wide-leg ones suit men with upper bodies wider than the lower.
Furthermore, suit trousers should be comfortable to wear. To test if the trousers are comfortable, perform all the usual physical activities when wearing trousers, including sitting, standing, and walking. If it feels uncomfortable at any point of the test, it means the suit trousers are either too loose or too tight.
Length
There is a rule concerning the proper distance between the trousers and the shoes. It says that the end of the trouser should hang anywhere between the top part of the shoe's front and the point where the vamp and the welt meet. Hemming the trousers higher than the top of the shoe's front makes the trousers flap, while hemming the trousers lower than the meeting point of the vamp and the welt the makes them sweep the ground when you are walking.
Sizing Chart for Suit Trousers
The table below shows the waist sizes available for suit trousers. It also shows the different lengths for the inside leg depending on a man's height. Short is for men with a height from 167 to 174 cm, regular for 174 to 181 cm, long for 181 to 189 cm, and extra long for 189 to 199 cm. All measurements below are expressed in centimetres.
| Waist | Short | Regular | Long | Extra Long | Unfinished |
| --- | --- | --- | --- | --- | --- |
| 71 | 74 | 79 | 84 | 89 | 91 |
| 76 | 74 | 79 | 84 | 89 | 91 |
| 81 | 74 | 79 | 84 | 89 | 91 |
| 86 | 74 | 79 | 84 | 89 | 91 |
| 91 | 74 | 79 | 84 | 89 | 91 |
| 96 | 74 | 79 | 84 | 89 | 91 |
| 101 | 74 | 79 | 84 | 89 | 91 |
The measurement for suit trousers is about one size larger than that of jeans. Someone else must measure your inside leg if you want to know its size because the measurement requires you to stand up straight.
Style of Suit Trousers
Although regular trousers have only belt loops on the waistband as a form of support, suit trousers have added buttons either on the interior or exterior of the waistband where braces are attached. The added buttons adhere to classical British tailoring, and many men find this trouser support comfortable and effective because there is no need for cinching or adjustment of the waist. The style of suit trousers depends on your body type and preference. Suit trousers either have a button fly or a zip fly, pleats or no pleats, and cuffs or no cuffs.
Pleated Front vs. Flat Front
Pleats are small, permanent folds in trousers, and they run from the waistband to about the same level as the crotch of the garment. A pleat on each side of the trousers is the most common style, but trousers with double pleats are also available. The purpose of pleats is to add flexibility to the trousers. They extend the garment when a manis sitting down. Pleats are also a good basis for the trousers' fit since when a fold opens up on the trousers even when a man is standing, it means that the trousers are too tight. Pleats are not a standard for suit trousers but are rather a style that is in this year and out the next. Think in terms of style, comfort, and flexibility when deciding if the trousers should have pleats or not. Single- or double-pleat suit trousers give a classic, comfortable look because of the added fabric, while flat-front trousers provide a modern and sleeker look. Tall, slim men benefit the most from flat-front suit trousers, while men with bulkier build look better in pleated trousers.
Cuffs vs. No Cuffs
Cuffs are turned-up strips of fabric at the bottom of the suit trousers. A well-fitted cuff should rest against the back of the shoe and fall just on top of the shoe's front. The cuffs' weight pulls the garment down, and straightens its look. Cuffed men's suit trousers also help direct the attention to the top half of the ensemble since they shorten the visual presentation of a man's leg, which is a benefit for tall, slim men. On the other hand, cuffs do not flatter short men, and men shorter than 167 centimetres find cuff-free suit trousers a better option.
Front and Back Pockets
The front pockets for men's suit trousers should not draw attention to themselves, so vertical slant pockets with minimal or no hemming is the standard style for suit trousers. A slashed front pocket, although giving a more casual look, is still an accepted type of pocket for suit trousers. Suit trousers' back pockets usually come as horizontal slits with no added adornment. A tailor may stitch a button to a suit trouser pocket to close off and protect the contents. A patch pocket and a flap pocket are not common to suit trousers because they make trousers look too busy.
Men's Suit Trousers Fabrics
Suit trousers typically come in four fabric colours: black, dark grey, light grey, and navy blue. Muted variations of brown, red, and green are also in style for non-business suit trousers. Three main fabrics are used for suit trousers: cotton, wool, and polyester blends.
Cotton
Suit trousers made of cotton are comfortable, and they are best in warm climates or seasons because cotton retains its coolness even in hot temperature. Men's cotton suit trousers are low maintenance since they do not need to be wash every time they are used.
Wool
There are men's wool suit trousers for every season because wool can be either light or heavy. Wool feels soft on the skin, so a pair of wool suit trousers with a super 120 wool fabric (or higher) are very comfortable. Wool, although a long-lasting fabric, is delicate, so it is necessary to dry clean trousers made from this fabric. Store wool suit trousers with moth balls or cedar chips to repel insects.
Polyester Blends
Weaving polyester with other fabric results in a durable, poly-blend fabric that has more body. Poly-blend suit trousers tend to shine when ironed, so placing a cloth between the trousers and the iron retains the trousers' original colour.
Tips for Men's Suit Trousers
Suit trousers with linings on the inside are less likely to form a crease because the linings act as a barrier between your skin and the trousers' fabric. When buying the first pair or the first few pairs of suit trousers, choose a colour that goes well with the clothes already in your wardrobe. Variations of grey are safe choices. Also, always hang the suit trousers either by the waistband with a clamp hanger or with a fold-over hanger. Custom-made suit trousers may have better fit, but they are expensive. To address this problem, you could buy a pair of off-the-rack trousers for a tenth of the price of custom-made suit trousers and have them altered for a few extra pounds.
How to Buy Men's Suit Trousers on eBay
There are many shops in the U.K. that sell men's suit trousers, and you can buy them in either brick-and-mortar shops or online stores. Buying online is a time- and money-saving activity, and online stores offer just the same variety of suit trousers as a department store.
eBay, which lists a great number of suit trousers, is the best site to visit. It is definitely faster to do a direct search on eBay by using keywords such as men's suit trousers or men's formal trousers. To refine your search, use specific keywords related to the brand, size, or style of men's suit trousers. Shopping on eBay is exceptionally easy, and it only takes a few clicks to purchase an item. Also, remember to always deal with a seller with positive feedback from other buyers and one who clearly states a return policy. Lastly, do not forget to review the shipping details, so you know when to expect the suit trousers.
Conclusion
A pair of men's suit trousers is a useful piece of clothing. Aside from being an essential part of a suit, you can wear it with most type of shirts for a smart, casual look. Suit trousers must have both form and function; it should fit well to provide a smooth and unbroken path to the upper body as well as allow a man to sit, stand, and walk with ease. You can opt for custom-made suit trousers that fit your body type, or you can buy the off-the-rack variety at a cheaper price.
When choosing the style of your suit trousers, you need to consider the parts like cuffs, pleats, pockets, fly, and fabric. Suit trousers usually come in black, navy blue, and shades of grey. Finding the best-fitting trousers is not a walk in the park. It can take time and many tries. Nonetheless, once you find the perfect pair, you are well on your way to adding more class to your usual attire.