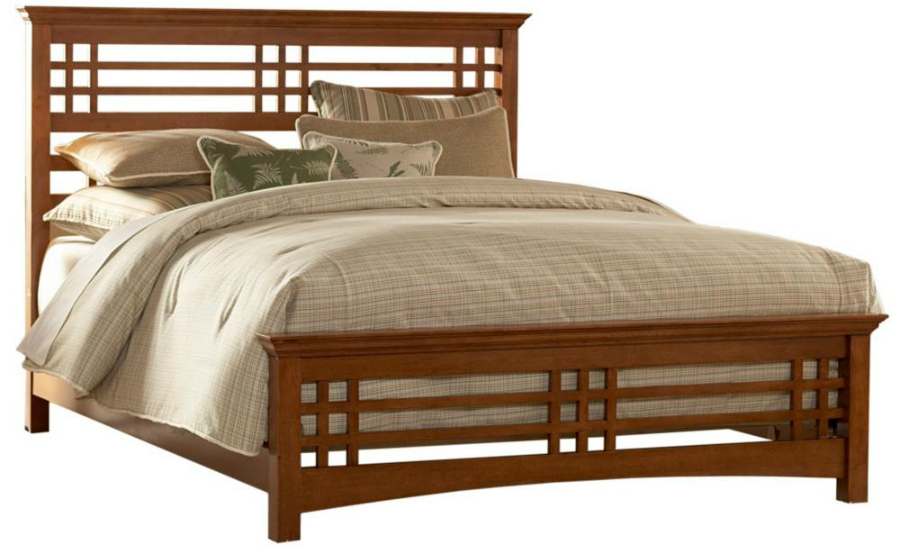 What is better than a king size bed? A super king size bed. This bed type is by far the largest in the U.K. and the world with a dimension of 180 cm by 200 cm. When lying down on one side of the bed, you can turn and roll over to one direction and still have ample space left to cover. In a world where larger means more expensive, a super king size bed is a luxury—but it is a luxury for which many are willing to pay the price just for the sheer comfort of the added space.
A super king size bed is not complete without proper bedding, so knowledge about the items in a bedding set, such as a mattress, a duvet, bed sheets, and pillows, is the first step to assembling the perfect super king size bed. Super king size bedding that befit a super king size bed must have the right duvet and sheets, whether flat or fitted, so it is important to know the different bedding fabrics, as well as their benefits in order to choose what is suitable for you. Knowing the advantages and disadvantages of various types of fillings for mattresses, duvets, and pillows also contribute to making an informed decision when buying super king size bedding.
Super King Size Bedding
A set of super king size bedding usually has five items: a fitted sheet, a flat sheet, a duvet, a mattress, and pillows. These five items are the essential considerations when covering or adorning a super king size bed.
Fitted Sheet
A super king size fitted sheet has the same dimensions as the super king size bed (180 x 200 cm), and it is 40 cm deep to fit a bed that is 20 to 40 cm deep. Its four corners have elastic so the sheet can wrap nicely around the mattress. Fitted sheets for king size beds come in different fabrics, such as cotton, linen, muslin, satin, flannel, and others. A fitted sheet also goes by the term bottom cover because you put the sheet below other bed sheets.
Flat Sheet
This type of sheet is a basic rectangular fabric that also has the same dimensions as the super king size bed. A super king size flat sheet, just like its fitted sheet counterpart, comes in different fabrics and patterns. The thread count for both flat and fitted sheets normally ranges from 200 to 400. Some luxury sheets, however, has a thread count going up to 500. A flat sheet is also called flat top sheet when it serves as a blanket or quilt.
Duvet
Although the term duvet is a French word for down, not all duvets today have down fillings; there are duvets filled with synthetic fibres like polyester. A super king size duvet can replace the traditional combination of bed sheet, quilts, and blankets, and it may come with a duvet cover for added warmth and protection. Unlike the duvet cover that needs cleaning as frequent as flat and fitted sheets, the duvet itself only needs cleaning every few months or when it is really soiled. Some duvets require dry cleaning.
Mattress
A super king size mattress is also 180 cm by 200 cm in size, and has a depth that ranges from 20 cm to 40 cm. An innerspring mattress has a core made up steel coil springs, a foundation, and upholstery layers. Other types of mattresses like air and foam mattresses are also available on the market. Foam mattress fillings can also range from synthetic, polyester and memory foam, to natural, cotton and wool.
Pillows
Pillows add comfort and support to a bedding set. The different types of pillows are standard pillows that are 50 cm by 75 cm in size, boudoir pillows that are 30 cm by 40 cm, square pillows that are 66 cm by 66 cm, V-shaped pillows, and of course, super king size pillows that are 50 cm by 90 cm. Two of these pillows can cover the full width of a king size bed. Fillings for pillows are either natural or synthetic. Natural fillings, such as duck and goose down, snug comfortably, and the more down feathers a pillow has, the firmer and more comfortable it is. Synthetic fillings like latex and memory foam, on the other hand, maintain their shape to provide support to the head and body. Synthetic fillings are good for asthma sufferers because they do not accumulate dust.
Fabrics for Super King Size Bedding
When choosing the fabric for super king size bedding, you have four options: natural fibre fabrics, artificial fibre fabrics, synthetic fibre fabrics, and fibre blends. Each category of fabric has its advantages and disadvantages, and it is important to know them in order to choose the right fabric for your super king size bed.
Natural Fibres
These fabrics usually come from silk, flax, wool, or cotton fibres. Natural fabrics have subtleties and irregularities that make them uniquely beautiful. Natural fibres are absorbent and porous, allowing them to become comfortable despite changes in humidity and temperature. Natural fibre fabrics, although comfortable, crease easily when washed, so iron this type of fabric to make them look presentable.
Artificial Fibres
Tencel, modal, and rayon are examples of artificial fibres. These fibres are plant derivatives and have natural hypoallergenic properties. Super king size fabrics made from artificial fibres are soft, silky, absorbent, and have vibrant colours. Artificial fibre fabrics are more durable than natural fibres, but they have a tendency to shrink when washed, so it is better to follow the care instructions when laundering this type of fabric.
Synthetic Fibres
Synthetic fibre fabrics are derivatives of petrochemicals. The most recognisable synthetic fabrics are polyester, nylon, and acrylic. These fabrics are durable, and have vibrant colours as opposed to natural fibres. Because these fabrics have low porosity and absorbency, they are warm, which makes them suitable for colder climates but not warm ones.
Fibre Blends
Blends are a fusion of more than one fibre. For example, there are sheets that are part polyester and part cotton, which some manufacturers call a poly-cotton blend. A successful fibre blend captures all the good qualities of the different fabrics in a blend, so a poly-cotton blend has both the anti-crease property of polyester and the soft and crisp quality of cotton.
Other Tips for Buying Super King Size Bedding
Always buy fitted sheets that cover the depth of your mattress. When buying a pillow top mattress, buy a fitted sheet that is deep enough to wrap the added thickness of the extra mattress. You can buy a relatively cheap polyester fibre bed or a featherbed instead of an actual pillow top mattress to give the bed a pillow-top look and feel.
When it comes to fabrics, easy-care cotton sheets are the best choice of sheets during the summer months because they are less compact, allowing air to pass through. Because ordinary flannel fabrics have a tendency to shrink, buy flannel sheets or pillowcases that are pre-shrunk to ensure that they still fit the pillow or bed after washing. Synthetic sheets are less expensive and easier to wash, but if you plan on buying wool sheets, buy the merino wool variety as they are the best on the market. The softness and durability of cotton and linen sheets are not dependent on thread count, so it is certainly fine to buy a cotton or linen sheet that has the regular 200 thread count.
Buying Super King Size Bedding on eBay
Many people today prefer buying from online shops because of the sheer convenience of the process. In the U.K., the leading online shop is eBay, and it can be your one-stop shop for your super king size bedding needs, including fitted and flat sheets, duvets, pillows, and mattresses. The website lists different fibre fabrics and patterns for sheets, quilts, and blankets; different types of pillows and pillow fillings; and different depth size for super king size mattresses. To shop on eBay, just type the keywords in the search bar and hit enter for the site to generate a list of super king size bedding.
Moreover, finding reputable sellers on eBay is easy; just look at the seller's information and based on the percentage of positive feedback, you can tell if the seller is credible or not. Avoid confusion in delivery by reading carefully the shipping details of a product. Lastly, instead of just relying on the product details, be proactive and contact the seller if you have any questions.
Conclusion
Super king size beds are a luxury that many people want, and to create a perfect super king size bed, you need quality bedding. Super king size sheets and duvets must fit nicely around the mattress, and they should also be season appropriate. When buying a super king size mattress, remember that the ultimate purpose of the mattress is to provide comfort. Memory foam filling for a mattress may give the body proper support, but if it is too firm for your liking, then do not buy it. Pillows are an essential part of the bed, and choosing based on softness or firmness is also a matter of preference.
Also, there are different types of fabrics for bedding, and it is for you to decide - based on preference, and strength and comfort level of the material - whether the best choice is a natural fabric, an artificial fabric, a synthetic fabric, or a fabric blend. Super king size bedding are important in achieving a sound night's sleep, so choose each item carefully so you do not end up with an uncomfortable and awkwardly fitted bed.