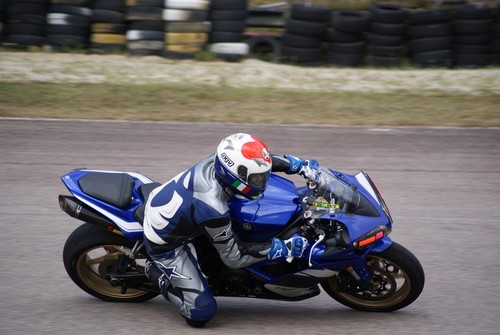 Buyers looking to repair or upgrade their Suzuki motorbike can find parts for nearly every model and year on the road. eBay is a great source for these parts, and buyers can choose from new and used items. Begin by learning how to navigate the eBay website using keywords and category links. These options can both be used to initiate broad searches or find very specific items, and a combination of the two can produce the most relevant results.
There are several types of Suzuki motorbike parts available for sale, including tyres, engine components, and pieces for fuel and exhaust systems. Buyers can also find products for the exterior of their bike, including those for the frame and body, as well as decals and stickers. The eBay website can be used to quickly compare parts and prices between multiple sellers, so take the time to shop around in order to obtain the best products.
Sellers on eBay have profiles detailing their past experiences on the site. This information includes average ratings on aspects of the seller's performance, as well as comments left by previous buyers. Inspect user profiles before buying to feel confident in your purchase, and review item listings to be clear on the parts being sold. The high availability of Suzuki motorbike parts makes it easy to purchase items to keep a bike running smoothly, so use the eBay website to find the best products available.
Navigating the eBay Website
Searches can be conducted on eBay using keywords and category links. Learn more about each option to begin shopping for products.
Keywords
Keywords can be entered into the search field on the home page and in subsequent search results pages. For example, to see all listings for Suzuki motorbike parts, type "suzuki motorcycle part" into the field on the home page. You may browse all listings as they appear, or introduce new terms. For example, to see parts for the exhaust system, add "exhaust" to the existing keywords.
Categories
Category options allow shoppers to browse by item type. To begin searching with category links, look for a link to eBay's motors section on the home page. From there, find the option for motorcycle parts to see all listings in that category, and choose the link for Suzuki. You may continue to use categories to refine searches by specific item types, such as brakes or engine parts. Category links can also be used to refine listings by item price, condition, and even the seller's location. Remember that you can add keywords to a category search at any time. Using both search methods can produce the most relevant search results.
Choosing Parts
All types of parts for Suzuki motorbikes can be purchased on eBay, and many of these have their own category on the site. Consider buying tyres, engine components, exhaust systems, fuel systems, and parts for the body and frame of the bike to get started.
Tyres
Tyres are one of the most important parts on a bike, and a good pair can noticeably improve the machine's performance. Be sure to verify the size of a tyre before purchasing it. This information can be found on the sidewall of the tyre, and is written in a series number. For example, a tyre may be listed at "180/55-17". These numbers represent the width, aspect ratio, and rim diameter of the tyre. The first number, the tyre's width, is measured in millimetres. The second number represents the height of the tyre in relation to the width as a percentage. In this case, the number 55 indicates the tyre is 55 per cent as tall as it is wide, which means it is 88 millimetres high. The final number, the rim diameter, is measured in inches. For the given example, the tyre is 180 millimetres wide, 99 millimetres high, and uses a 17-inch rim.
Exhaust Systems and Pipes
Exhaust systems add torque and horsepower to a bike's engine, and buyers can choose between full exhaust systems and slip-ons. Full systems add the most speed to a bike, and attach at the head of the engine. Full systems are ideal for bikes driven at high speeds, and many can be tuned for specific types of performance. Slip-ons primarily enhance low-end power, and are suitable for sport and off-road riders, as well as commuters. Slip-ons provide less power than full systems, but are also less expensive.
Fuel Management Systems
Buyers can also purchase fuel management systems. These set the fuel intake in alignment with the exhaust flow, making them especially useful for bikes that have had an aftermarket exhaust system added.
Engine Components
Many types of engine components can be found for Suzuki motorbikes, including valves and stems, clutch and transmission parts, pistons, crankshafts, and cylinders.
Body and Frame
Look for parts for the body and frame of a Suzuki motorcycle, such as fairings, forks, mud guards, and grab rails.
Compatibility
When shopping for parts for a Suzuki motorbike, it is important to choose products that are compatible with a specific model. Determine which bikes an item can be used with by checking a product's packaging, or looking in item listings online.
Condition
Suzuki motorbike parts on eBay are sold in several different conditions, including new, new other, remanufactured, used, and not working. These products can vary significantly in their price, and it is useful to understand some of the key differences between each type. The following table offers a brief description of each.
| Item Condition | Description |
| --- | --- |
| New | Factory new item that has never been used. Usually sold in its original packaging, if applicable. |
| New Other | Items that have never been used, but may not be factory new. These parts may be old stock, or sold without packaging. |
| Remanufactured | An item that has been restored to its original working condition, and is the same quality as a new item. |
| Used | Previously-owned items that have been used on a bike. |
| Not Working | Used parts that are not functional. Can be restored or used for parts by the buyer. |
Many items on eBay are also listed without a condition tag. Always read listings for more information about the specific condition of a part.
Intended Use
Parts for Suzuki motorcycles can generally be categorised in one of two ways: as replacements or modifications. Replacement parts are used for repairs, and do not usually affect the performance of a bike. A high number of used replacement parts are available. Modification parts, on the other hand, are designed to enhance the bike's speed, handling, or appearance. They are typically sold as new items, and tend to be more expensive than replacement parts.
Review Item Listings and Seller Profiles on eBay
Take the time to review item listings before committing to a purchase. Be clear on the price of the item, and remember to include shipping charges in your estimate of the final cost. Determine the seller's accepted forms of payment, and be prepared to pay promptly for your purchase. Look at all available photos, and compare them with the seller's description. Item listings also commonly include specifications sheets from the manufacturer of an item. If you are buying a used product, look for signs of wear or damage. Feel free to contact the seller with any questions you have about a listing or the part.
Information about sellers and their reputation on eBay can be found in item listings. The positive feedback rating indicates the percentage of buyers in the past 12 months who were satisfied with their transaction. Compare this with the number of transactions a seller has completed to make a quick assessment of the user's reliability and experience on the site. More information can be found by clicking on sellers' names. In full profiles, look for average ratings based on key aspects of the seller's performance, including communication and accuracy of item descriptions. Once you have completed your transaction, leave feedback about your experience to inform the eBay marketplace.
Conclusion
Parts for all models of Suzuki motorbikes are available from the sellers on eBay. Listings for these items can be found by searching with keywords or by using eBay's category links. Both options are available from the home page, and can also be used to refine listings on search results pages. Try using a combination of the two methods.
Buyers can find replacement and modification parts for their bikes, including tyres, engine components, exhaust systems, fuel management, and more. Consider the condition an item is in while shopping. Parts on eBay are sold in several conditions, including new, used, and not working.
Before finalising a purchase, take the time to review item listings and seller profiles. Begin by clicking on an item in search results to open its full listing. There, you can find details about its price, shipping charges, and the forms of payment accepted by the seller. Once desirable items have been found, check the seller's positive feedback rating and number of completed transactions. Additional information about sellers' eBay experience can be found by clicking on their names. Buy from reputable users to ensure a positive transaction, and choose items to repair or enhance a Suzuki motorcycle.