Technics is one of the brand names of Panasonic and features a range of DJ equipment, including headphones. These high quality headphones are ideal for users that are serious about mixing music. There are several models of Technics headphones available, and each has unique features.
Technics RP-DH1200 Headphones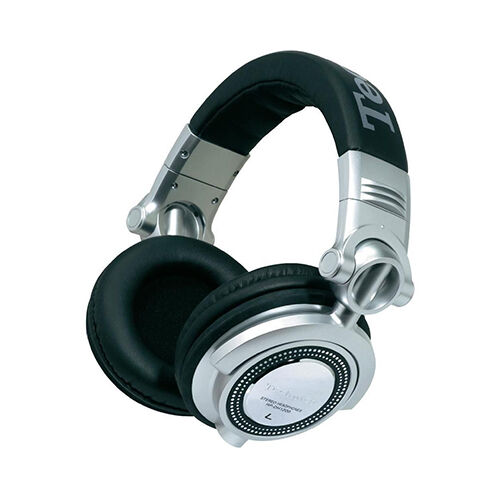 Technics RP-DH1200 headphones have large, soft ear cups made from synthetic leather that help to block out external noise. The size of the ear cups makes the headphones more difficult to transport; however, they fold in, which makes them easier to store in a case. The ear cups swivel by 90 degrees, so DJs can listen to music with just one ear. Technics RP-DH1200 headphones have a striking look that is ideal for those that want to draw attention to their DJ-style headphones. They have glossy silver panels decorated with a pattern of black dots and the technics logo at the centre. The comfortable headband is black synthetic leather. These headphones also have a built-in microphone.
Technics RP-DJ1210 Headphones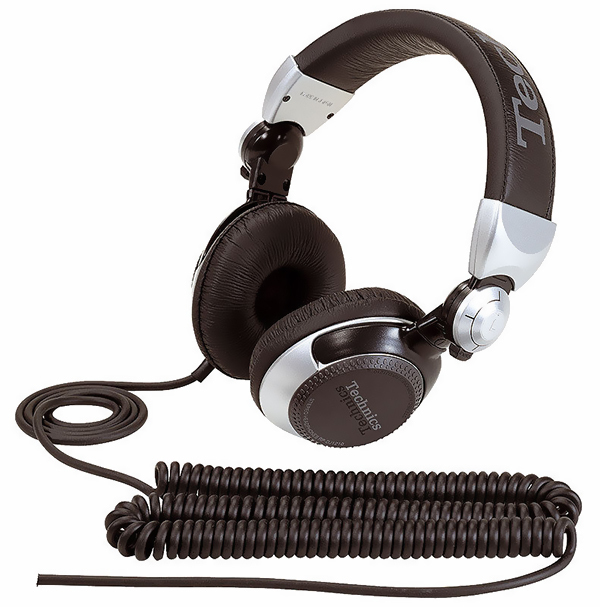 Technics RP-DJ1210 headphones have a removable coiled cable, which prevents them from becoming tangled or suffering damage from tight pulling. It is easy to replace the cable if it is worn or damaged. Technics RP-DJ1210 headphones come mainly in black, with a few shiny silver panels that make them more attractive. The ear cups have a large amount of padding for extra comfort, which is important because these headphones fit extremely snugly. This close fit helps to isolate the music and reduce external noise.
Technics RP-DH1250 Pro Headphones
Technics RP-DH1250 Pro headphones are professional quality DJ headphones. They are easy to adjust, and once set to a certain size, the mechanism does not slip. The large round earpieces block out some external noise. Technics RP-DH1250 headphones have excellent sound quality and offer booming bass, but also capture delicate high-range treble. These headphones have a cable with a built-in microphone. The earpieces swivel so that the DJ can listen with only one ear, and they fold to make the headphones easier to store.