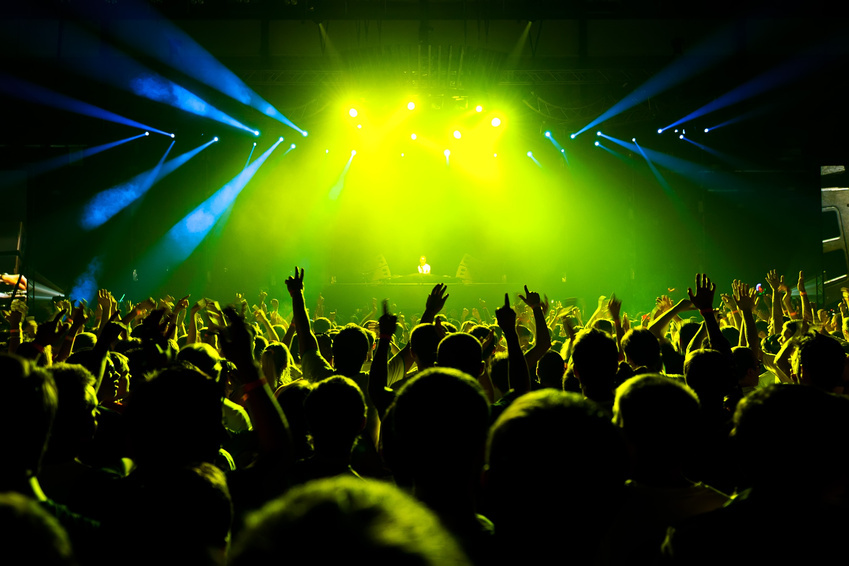 The Bestival Four Day Music Festival takes place on the Isle of Wight near Newport in a place called Robin Hill. It is a packed yearly event that is usually attended by people young and old. The Bestival Music Festival first began in late summer of 2004. The very first Bestival was hosted by BBC Radio and boasted around 10,000 attendees. Since then, it has grown into the massive music festival that it is today. It is held on the Isle of Wight where most U.K. carnivals and events are held. Bestival continues to take the U.K.'s hottest festival awards each year.
There are quite a few ways to acquire tickets to the hot concert event. Each outlet seems to have different perks for purchasing from them. There are international outlets, such as eBay, and local outlets as well. When deciding how and where to buy Bestival tickets, there are a few issues to take into consideration. The first is what exactly is Bestival, its history, which types of tickets are available, and the extras with which those tickets may come.
What Is Bestival?
Bestival is a massive four day event held on the Isle of Wight every year. During those four days, you can see a wide variety of bands and participate in games and activities, or just simply listen to music. It is held around the first weekend in September when the weather is ideal for an outdoor music festival. Since the festival is four days long, there are a large number of bands that are playing. There are usually around 50 bands playing during the event and around 50 DJs showing off their abilities. Bestival does not contain only one type of music, either. You are just as likely to see soft mainstream rock as you are hardcore alternative. They offer different types of venues and often play multiple bands at the same time. Many of the venues are designed for comfort with semi-circular seating, while others have more of a traditional concert feel.
Bestival is not all about music either. There are also films, art clubs, exhibits, and poetry. The history of this event is a simple one. It started in 2004 as a small festival and as word spread about it, the festival grew. It is known for having at least one fancy dress day. The festival set a world record in 2010 with more than 55,000 people in fancy dress in one place on one day.
Since the festival's inception, its promoters, staff, and designers have attempted to make it feel as homey and comfortable as possible. They bypass the corporate feel that many of the festivals have by adding in services that other festivals do not normally have. Bestival usually has church services for those who want to attend and a place for infants and mothers to relax during feeding. They are also known for offering low-cost food and beverages to festival goers. They usually have several different offerings of food and beverages. At times, there are different food stands offering radically different types of food and beverages. The stands also sometimes differ from day to day.
Types of Bestival Tickets
There are a few types of tickets that can be purchased for the Bestival festival. The majority of these are tickets for specific days of the concert. Since the festival caters to a wide variety of tastes and interests, the different festival tickets allow people to indulge in their favourites or try something new without the added cost of purchasing more than needed.
One Day Ticket
When you are choosing the type of ticket to purchase, a one day ticket may be all that you need. If a particular band or event is on only during a specific day, then a one day ticket is beneficial. It is less costly to purchase than a whole festival ticket.
Two Day Ticket
Like the one day ticket, the two day ticket allows you to choose which events and bands you are most interested in seeing. It gives you the freedom to choose without the cost of purchasing a full festival ticket. At certain outlets, you may not have to purchase your tickets on consecutive days. If a band you like is playing on the first and the fourth day, the two day separate ticket will allow you to see them both without paying for the bands you do not wish to see.
Two Day Ticket With Camping
For those who want to stay two consecutive days, like those who have to work on the weekdays, a two day ticket can be purchased along with a campsite. This allows people who live far away to enjoy two days of the concert without having to worry about travelling home and back to the festival.
Three Day Ticket Without Camping
For those who live close to the festival, a three day ticket can be purchased without camping passes. These can also be used for those who are staying with friends or who prefer a hotel to a campsite. There are accommodations in the area that offer Bestival rates.
Three Day With Camping and Four Day With Camping
The three day with camping and four day with camping are similar to the two day ticket with camping. They provide a campsite with the amount of nights needed. Many festival goers who want to stay the full festival and camp onsite choose one of these options. They allow you to stay where the action is because some events carry on late into the night.
Three Day Without Camping and Four Day Without Camping
Each of these options allow a person to attend the festival during the day and stay elsewhere at night. This is a great option for those who want to stay for the entire festival, but who are staying with family, friends, or in a hotel. Each ticket type is usually differentiated by colour or type. In past years, they have used stamps and armbands to show the different types of tickets.
Type of Ticket

Accommodations

One day

Ticket for any single festival day

Allows person to see the exact bands they want

Two day

Allows person in for two days

Can be consecutive or not

Three day

Allows person in for three days

Can be consecutive or not

Four day

Allows person in for each day of the whole festival

Two day with camping

Same as two day but includes a campsite and facilities

Three day with camping

Same as three day but includes campsite and facilities

Four day with camping

Same as four day but includes campsite and facilities
On top of the different types of tickets, many people take advantage of add-ons to tickets. These allow a person to add food or other amenities to their ticket price so they do not have to worry about it while enjoying the concerts and events.
Buying Tickets for Bestival on eBay
Like most items, Bestival tickets are available on the eBay website. The eBay website offers all of the different types of tickets. Some of the tickets are sold by dealers who sell them new, while others purchased the tickets before, and then found that they could not attend. You can pick up a variety of Bestival tickets like this.
Simply input the search term "Bestival tickets", into the search box and a list populates with all of the results matching those particular search terms. Scroll through this list and see if you can find a type of ticket that fits your needs. Once this is done, scroll through the results and click on the listing that interests you. When the detailed description comes up, carefully review it to make sure that what is being described is the ticket that is desired. Also, make note of the seller's return policy and feedback so you are aware of what happens if you are unable to use the tickets. On this page is also seller feedback. The feedback indicates any problems the seller has had in the past.
Conclusion
Bestival is a wonderful four day festival held in early autumn. Although it is not difficult to acquire tickets for bestival, getting the right types of tickets is very important. Most of the time, you will have a plan as to how, and on which days, you want to attend. This needs to be taken into consideration when purchasing tickets, just like whether or not you are going to take time off of work, which also needs to be taken into consideration.
There are Bestival tickets for every type of person and every budget. This is not surprising since the festival has a wide variety of genres of art, music, and dance. Almost every taste is accommodated in one of the four days of the festival. Not only are there different types of art, music, and dance, there are different types of food, beverages, and accommodation options. A good place to browse for these tickets is on eBay. This website sells a wide variety of tickets to all types of events, rather than just certain festivals.