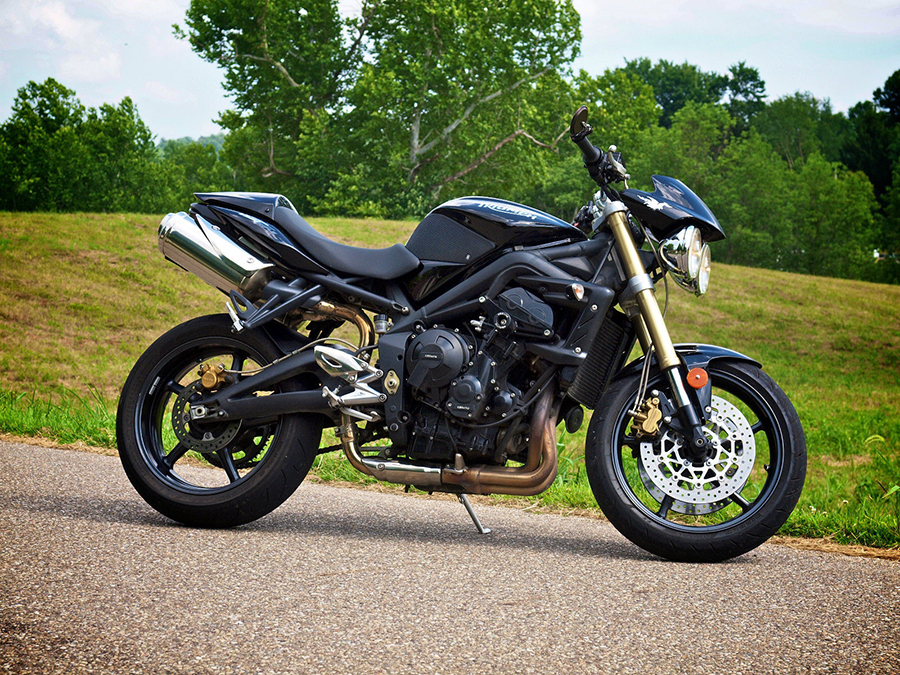 The Triumph Daytona 675 Motorbikes have been around since 2006 when Triumph Motorcycles built them to replace the Daytona 650. The Daytona 675 has changed over the years with the 2013 and 2014 models being almost completely different from their predecessors. There is a significant difference in these motorbikes' engine construction, with an increase in power, and a stronger torque curve. The acceleration and response time is also shortened due to higher rev limits resulting from a more oversquare stroke and bore.
Daytona 675 Older Models vs. Newer Models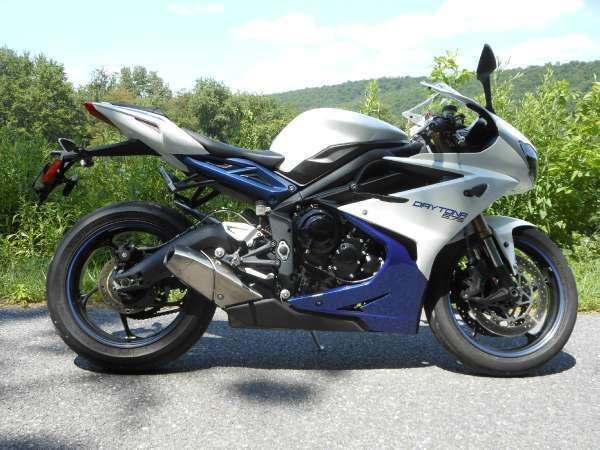 Aside from the aforementioned differences, the newer Daytona 675 engines have separate upper crankcases and cylinders, which allow them to facilitate higher cylinder pressures. The selection of gears has been improved with the modified gearbox system, with the selection from first to second no longer as hesitant as the previous models. There are also significant differences in the construction and design of the frame, including placing the exhaust below the engine as opposed to below the seat.
Daytona 675 vs. Daytona 675R Motorcycles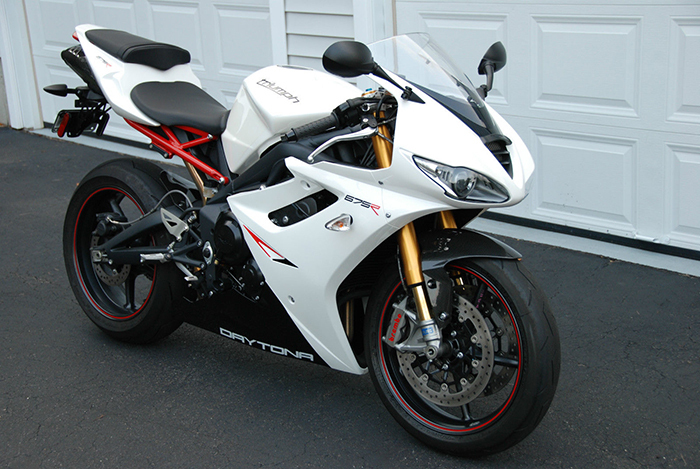 The 2013 and 2014 Daytona motorcycles include the 675 and 675R models. In terms of engine and transmission, they are very similar with liquid-cooled, 3 cylinder, 675cc engines; stainless steel 3-in-1 system exhausts; wet, multi-plate, slipper clutch; and 6-speed, close ratio gearboxes. The frames, wheels, and tyres are the same for both models, but they differ in suspension brand and construction. The Daytona 657 ABS includes a 41mm upside-down fork with adjustable preload; rebound and compression damping; and 115mm travel front-suspension. While the Daytona 675R ABS includes a 43mm upside-down NIX30 fork with adjustable preload; rebound and compression damping; and 120mm travel front-suspension. The rear suspensions differ in a similar manner with the 675R having 2mm less rear wheel travel than the 657. The 675R comes standard with a switchable ABS braking system, but the 675 is also available in switchable ABS models.
Daytona 675 Dimensions, Capacities, and Performance
In terms of weight, size, capacity, and performance, both Daytona 675 models are similar, but as usual, there are a few differences that set them apart. They have the same seat height, wheelbase, tank capacity, and wet weight, which are 830mm, 1,375mm, 17.4 litres, and 184 kg respectively. However, they differ in rake, trail, and dry weight, with the Daytona 675R having more of everything. Performance wise, both models have the same max power EC of 128 bhp at 12,500 rpm, but the Daytona 657's max torque EC is 74 nm at 9,750 rpm, while the 675R is 74 nm at 11,900 rpm. Fuel consumption compares the same, measuring 46.23 mpg and 68.36 mpg at a speed of 56 mph, or 90 km/h.